Ayesha At Last by Uzma Jalaluddin
Author:Uzma Jalaluddin , Date: September 14, 2018 ,Views: 3460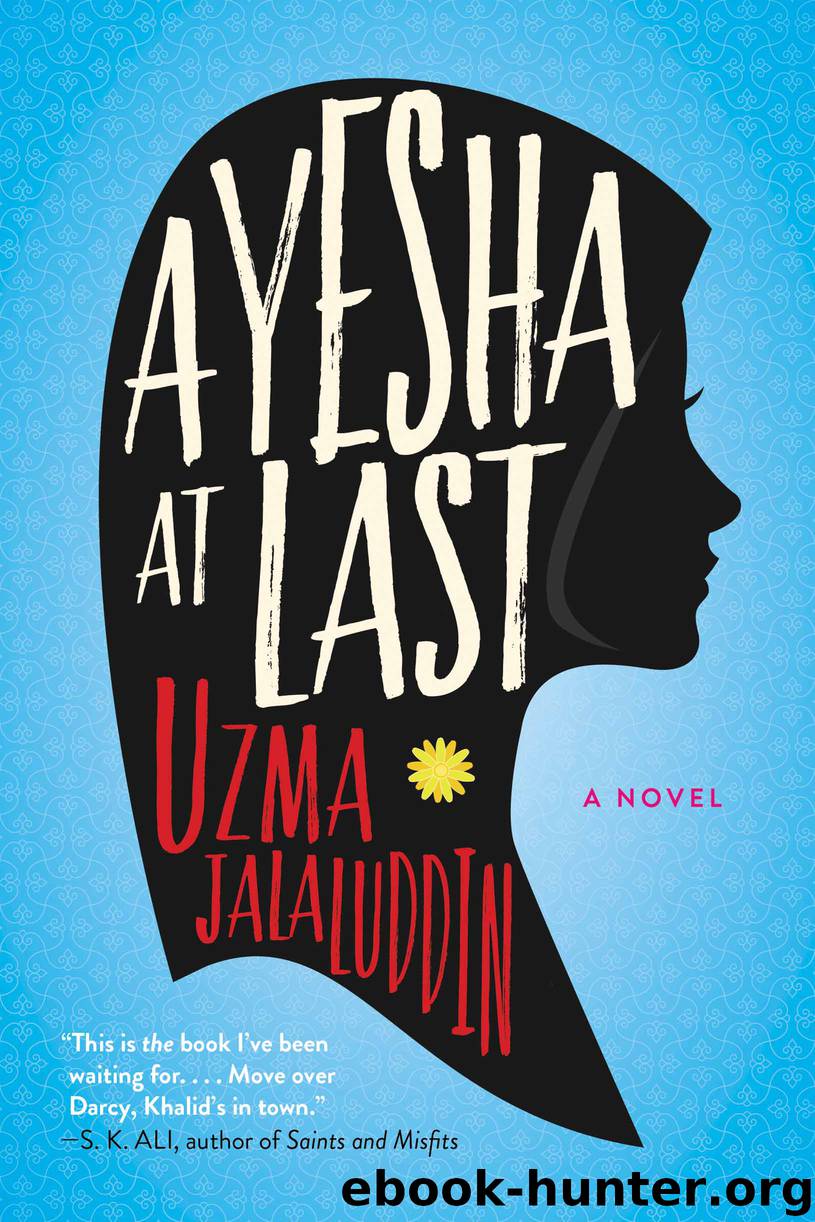 Author:Uzma Jalaluddin
Language: eng
Format: epub
Publisher: HarperCollins Canada
Published: 2018-04-24T16:00:00+00:00



Chapter Twenty-Two
Khalid should have been miserable at work, but instead he couldn't stop smiling. Even though Sheila had effectively demoted him from e-commerce manager to website developer, the sort of job performed by new graduates, he was too happy to feel the sting of humiliation. He had spent all week inputting data, and the only thing left was layout design. He was leaning toward brown and mustard yellow for the colours of the website, with a black background. Hafsa said black was classy.
The thought of Hafsa made him grin. His fiancée, Hafsa, thought black was classy. His fiancée, Hafsa, had excellent taste.
Clara spotted Khalid as he sat on the front steps of the Livetech building during the lunch hour and walked over. She asked him how work was going.
"Nothing has changed. I'm still designing a website for WomenFirst Design and Sheila still hates me," he said with a smile.
Clara sat down beside Khalid, tucking her knees under her. "Sheila hates everyone. She makes her assistant cry daily. Yesterday she fired three people in accounting because she was mad at her hairstylist. But she won't fire you. I'm not sure what you did, but your new lingerie clients love you."
"It is a mystery," Khalid said. "Let me ask you something. Do you think yellow and brown are ugly colours for a website?"
"Yes."
"What about orange and green?" Khalid said. "Purple and yellow?"
Clara winced. "Listen, I want to apologize for dinner last night. I'm so embarrassed."
"There is no need. How are you and Rob?"
"I don't know. I'm afraid Rob doesn't even know why I'm pissed." Clara's laughter was hollow. "Your arranged marriage idea is starting to sound really sensible. At least both parties know where they're headed."
"The Prophet Muhammad's wife Khadijah proposed to him," Khalid said. "She was fifteen years older, a rich widow, and they were happily married for decades. I think he liked her confidence." Khalid smiled again, eyes dreamy. Clara blinked at him.
"Have you talked to your friend today?" Khalid asked her, and Clara shook her head. "Maybe you should call her," Khalid said. "Maybe she has news she is waiting to tell you."
Clara's cell phone pinged with another angry email from Sheila and she rose, reluctantly, and took her leave.
Khalid's excitement made it hard for him to concentrate when he returned to his desk. He decided to write Zareena a quick email:
Download


Copyright Disclaimer:
This site does not store any files on its server. We only index and link to content provided by other sites. Please contact the content providers to delete copyright contents if any and email us, we'll remove relevant links or contents immediately.