Motherland by Tetyana Denford
Author:Tetyana Denford [Denford, Tetyana] , Date: July 6, 2020 ,Views: 142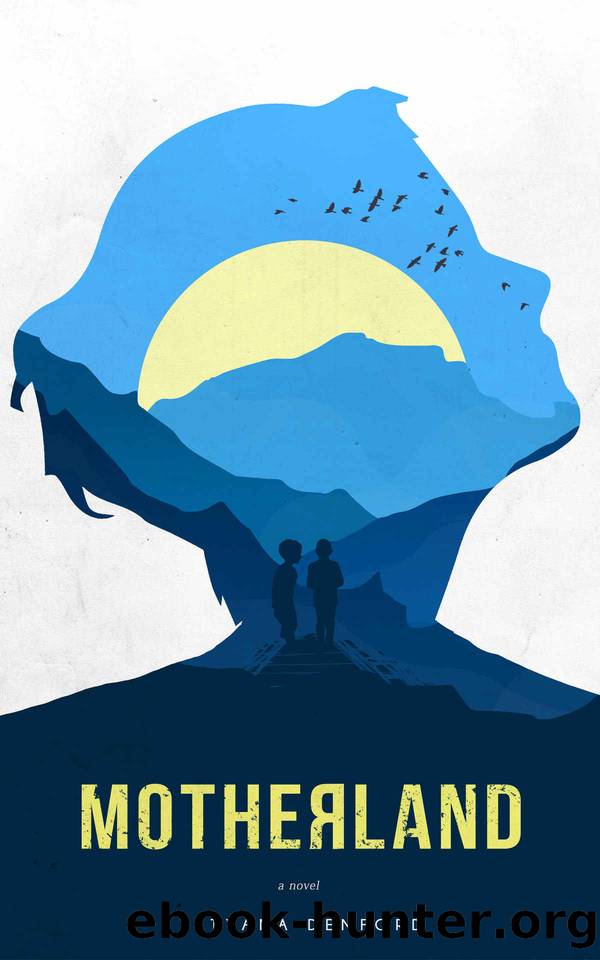 Author:Tetyana Denford [Denford, Tetyana]
Language: eng
Format: epub
Published: 2020-03-30T22:00:00+00:00



Julia raced back to the house, her feet creating tufts of dust as she hit the ground. She ran to the garden, picking up Lesia and placing her on one hip, and then Maksim on the other, sobbing. She knew she had one last option, and she walked deftly down the familiar path, past their house, hundreds of feet ahead, her body small against the backdrop of the sugar smoke and pale fields and blue sky, to a farmhouse that had become so familiar to her.
When she arrived, she pounded on the door, breathless. 'Iliya? Iliya,' her voice was strident. 'Open the door.'
Silence. She knew he would be home, so she waited, the twins gurgling at her side. She held them to her suddenly, desperately, each time she felt their skin or heard their voice, tears threatened to weaken her anger. She felt fire in her chest.
'God damn it, open the door.' She used the ball of her foot to hit the bottom of the wooden frame.
He appeared in the doorway and opened it. 'Well, come in. This is a nice--'
Julia flew past him into the center of the front room, placing the twins on the floor by her feet. She put her hands up. 'Spare me the welcome.' Her face burned with anger. 'I need your help.'
Download


Copyright Disclaimer:
This site does not store any files on its server. We only index and link to content provided by other sites. Please contact the content providers to delete copyright contents if any and email us, we'll remove relevant links or contents immediately.