Midnight Train to Prague by Carol Windley
Author:Carol Windley , Date: June 14, 2020 ,Views: 411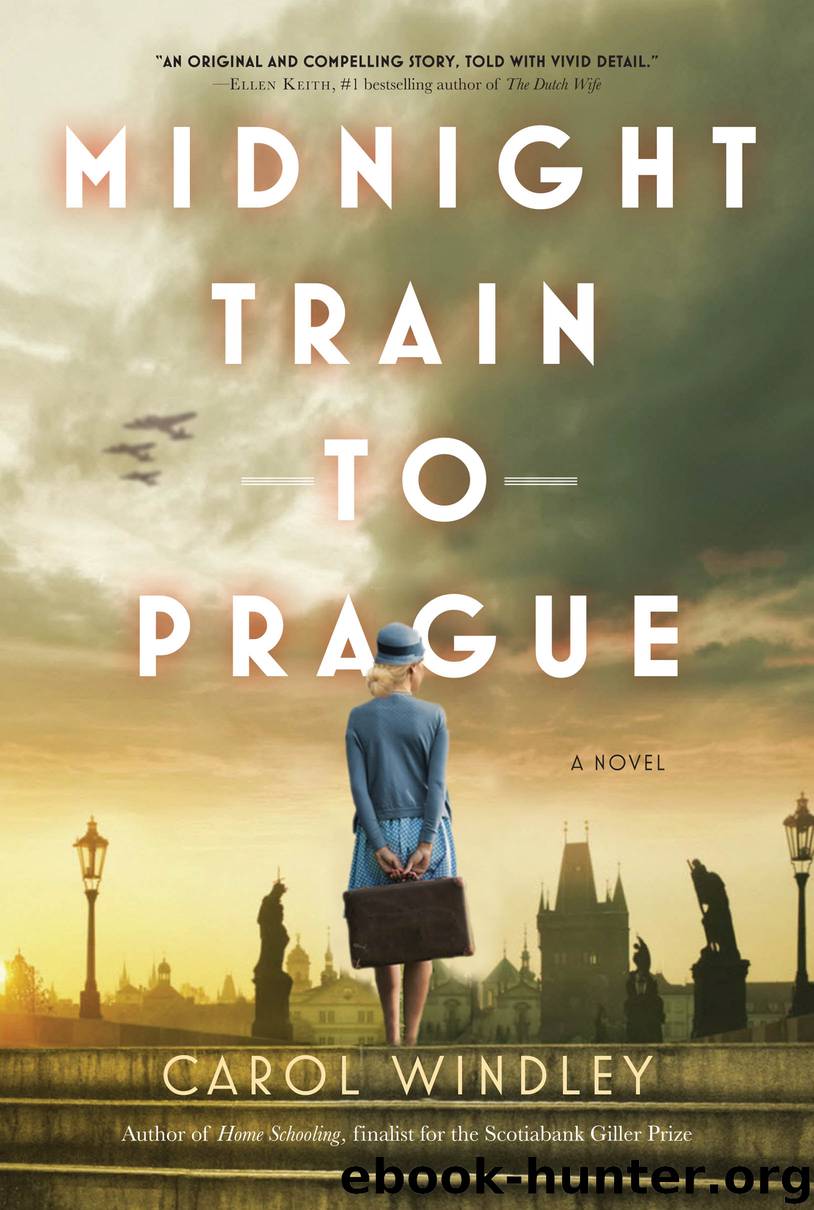 Author:Carol Windley
Language: eng
Format: epub
Publisher: HarperCollins Canada
Published: 2020-02-11T16:00:00+00:00



Chapter Twelve
In February 1942, Anna's family traveled to Western Bohemia, where they went every year to ski. This was their first winter vacation since the occupation began. The previous owners of the inn were Czech and had been expelled by the Germans after the Munich Agreement, which had given the Sudetenland to Germany. The new owner met them at the train station. He called himself Herr Winter, he said, he who made den Schnee und den Frost. His name was not, in fact, Winter but Schulte. His leather coat creaked when he moved, like tree branches burdened with frost, and his breath, also rather creaky, clouded the air around his head, and so perhaps, in a way, he was Herr Winter. He drove them to the inn. On the way he said that they would find the inn unchanged; he and Frau Schulte had not made any alterations. As soon as he opened the door, though, Anna saw that the new owners had made a change. They had hung a large portrait of the Führer on the wall in the vestibule, so it was the first thing they saw. Herr Schulte took their coats and gave them sheepskin-lined knitted slippers to wear. He would bring in the luggage, he said, and told them to go and sit in the lounge, where there was a fire in the fireplace.
Anna's mother went to the Bechstein piano and ran her fingers over the keys and said, "Julius, do you remember when Mrs. Stanek and I played duets on this piano?"
Anna remembered lying on the rug on the floor in front of the fireplace with Martina Stanek, who was three years older than Anna was. She half expected Martina still to be there. Herr Winter, or Herr Schulte, or whoever he was, had got one thing right: nothing in this room had changed since the last time Anna and her parents—and Franz—had stayed there. The rose-colored sofas and maroon velvet armchairs stood where they always had, in front of the stone fireplace. Over the fireplace there was a stag's head. A chess set, the pieces carved from walrus tusk, was set out on a small table. Glass-fronted cabinets held Bohemian crystal and china, and one tall, narrow cabinet housed a collection of antique firearms.
"What would they think," Anna's mother said, "if they could see us here?"
"The Staneks? They would understand," her father said.
"They would despise us," her mother said. "We should not have come." She sat on the sofa beside Anna. Frau Schulte came in with a tray of coffee and cake. "We are quiet at the moment, as you can see," she said. "Several parties have canceled due to the weather."
"If there's no snow, they don't like it," said Herr Schulte, appearing from the hall, rubbing his hands together. "And if there's too much snow, they complain even louder. I took your suitcases upstairs to your rooms."
"The cake is best warm," Frau Schulte said. She poured the coffee. For Anna she had a cup of cocoa, frothy on top, with a tiny silver spoon left in the cup, to stir it with.
Download


Copyright Disclaimer:
This site does not store any files on its server. We only index and link to content provided by other sites. Please contact the content providers to delete copyright contents if any and email us, we'll remove relevant links or contents immediately.