Family for the Children's Doc by Scarlet Wilson
Author:Scarlet Wilson , Date: August 6, 2020 ,Views: 455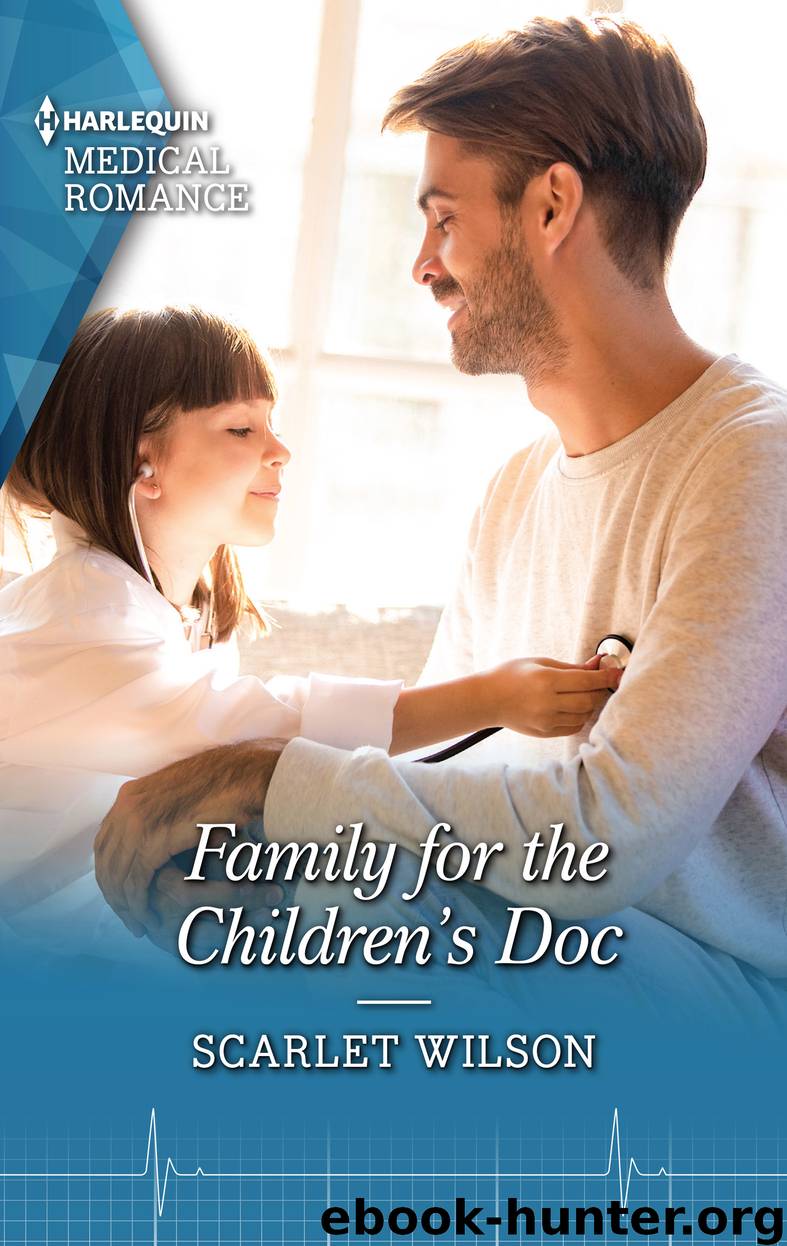 Author:Scarlet Wilson
Language: eng
Format: epub
Publisher: Harlequin
Published: 2020-04-01T18:47:55+00:00



CHAPTER SEVEN
IT WAS LIKE living in a permanent state of standing at a crossroads.
He liked being around Clara. Hannah liked being around Clara. And Clara seemed to like being around them. But that was where everything stopped.
They'd been spending more time together. It was easy to be in each other's company. There had been flirting. There had been glances and a bit of innuendo. But he just couldn't seem to take that final step forward. That final...
She was on his mind more or less permanently. But he really didn't want to play this wrong. Yes, they'd shared a kiss in a cupboard. Yes, she'd spent the day with them and several others since. But it was as if he couldn't actually make a move. Ridiculous. If he'd had this conversation with himself he would have scoffed. But taking things further would lead to what, exactly?
Things had been complicated by a call from his sister last night, letting him know that she was pregnant. It had been a complete shock. Georgie had been resolute. No, she wouldn't talk to him about the father. No, she hadn't told their parents yet. Yes, she wanted to have this baby. And yes, she needed some time to think things through.
He'd wanted to get in the car and drive straight up to Scotland. But Georgie must have read his mind because she'd sent him a text five minutes after their call had ended.
I told you because I know how you are about secrets. I kept one from you before and swore I wouldn't do it again. This is my life. You have to let me live it my way. Don't worry. I'll call if I need you. Trust me.
He'd spent most of the night awake, worrying about her. But Georgie knew her own mind. And she'd be a wonderful mother. He knew it, and he had to give her space.
Joshua sighed as he sat down next to Ron, who was typing away on the computer.
'You're making a mess of things,' came the unexpected comment.
Joshua started. He hadn't expected that. 'What do you mean?'
Ron rolled his eyes and lifted his fingers from the keyboard. He turned to face Joshua. 'Clara. You're making a mess of things with Clara.'
Joshua's first reaction was to look around and see if anyone else could overhear their conversation, but the coast was clear. 'I don't understand,' were the words that came out.
Ron's glare was sharp. 'Well, you should. Forgive the expression Joshua, but I'm assuming this isn't your first rodeo?'
Joshua's brow wrinkled. 'What?' Why on earth had he sat here? Was Ron reading his permanently spinning mind?
Ron gaze softened. 'I'm assuming that you've dated a few women in the last few years.'
Joshua gave a slow nod. 'A few,' he said quietly.
'Then why not Clara? We can all see it. You're both like a magnet to metal—you're pulled together. Quite often I'll see the two of you laughing together, or sitting together, and it looks like the next natural reaction would be to put your arm around her shoulders.
Download


Copyright Disclaimer:
This site does not store any files on its server. We only index and link to content provided by other sites. Please contact the content providers to delete copyright contents if any and email us, we'll remove relevant links or contents immediately.