Captivity by Chase Erwin
Author:Chase Erwin [Erwin, Chase] , Date: May 14, 2022 ,Views: 27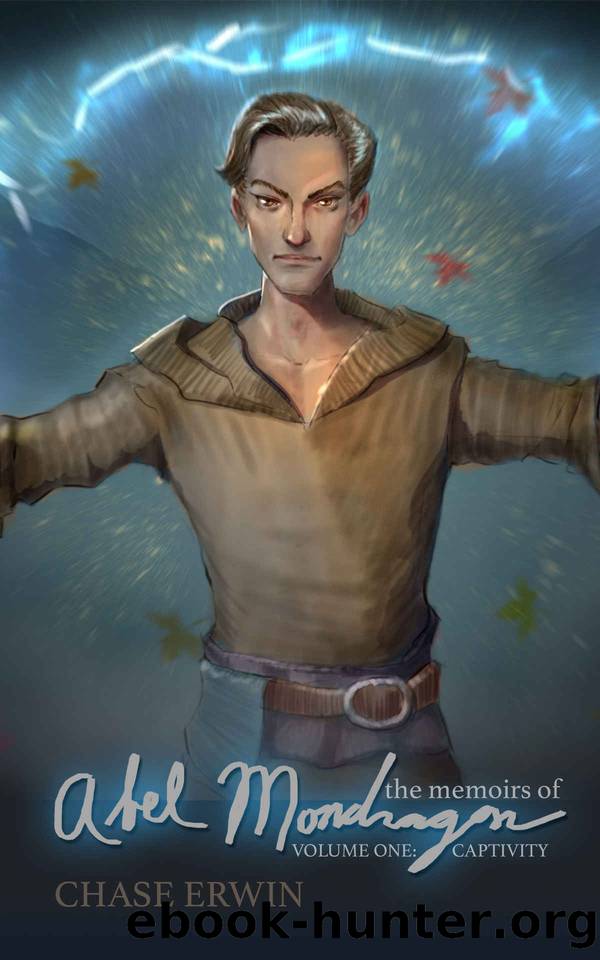 Author:Chase Erwin [Erwin, Chase]
Language: eng
Format: epub
Published: 2018-02-17T00:00:00+00:00



8. Mercy
I kept thinking of something my brother said to me one summer afternoon when I found him at the far edge of our farmland.
One of the sheep had broken out of its pen and had wandered out on the far edge of our land, right into a patch of poisonous brambles.
You may hear "brambles" and think of a simple bush with annoying prickly parts. But that is a misnomer in our part of Londolad.
These plants were predatory, and they used poison thorns to paralyze and devour small creatures — dormice, woodchucks, maybe the odd bird — but they couldn't feed off something as large as a whole sheep.
The poor creature was writhing in pain, a nasty purple sore on its hindquarters.
Antareus was holding a small hatchet in one hand, raising it above his head.
"No, stop!" I cried. "Do we really have to kill it?"
"I'm afraid so, little brother," he replied solemnly. "It's the merciful thing to do; the toxins in the thorns go straight to the brain, but all this sheep's gonna feel is burning and pain until it dies. And if we don't do something now, that won't be for a few more days."
Perhaps stubbornly, I protested. "Couldn't we bring it back to the house? We could feed it and see if it could fight it off?"
"No," Antareus said. "There's nothing that can fight off bramble venom."
He had chopped off the vines around the sheep's body, and they were slowly retracting away, back to the woods a few yards away from the edge of our property.
He held the hatchet up to me. "Do you want to?"
"Absolutely not!"
"Then you better turn away now; I gotta do it quickly," Antareus said.
I did as I was told; I turned back to face the house. I held my arms up to cover my ears. It did very little to muffle the sounds of the blows landing. Luckily, I couldn't hear any sounds from the sheep.
He put a hand on my shoulder. "Will you help me bury it?"
I put my arms down. I saw that he was holding the hatchet behind his back so I wouldn't have to see the blood.
"Okay," I said.
Later, as we were walking back to the farmhouse, Antareus put his hand back on my shoulder.
"Death is a part of life," he said. "You should look forward to it."
"What?" I stopped walking to look at him. "That's kind of a sick thing to say."
He grinned. "I'm sorry; I didn't mean to sound macabre about it. I just meant that death is a release. It's a release of pain and of suffering. The way I look at it, death is the world's way of offering you mercy; the chance to move on to something better."
We began to walk again as I contemplated his words.
They echoed in my mind time and again, as I continued to suffer at the hands of the guards and experimentation inside the Ravens' lair.
"Death is the world's way of offering you mercy… Death is a release of pain and suffering.
Download


Copyright Disclaimer:
This site does not store any files on its server. We only index and link to content provided by other sites. Please contact the content providers to delete copyright contents if any and email us, we'll remove relevant links or contents immediately.