This Great Wilderness by Eva Seyler
Author:Eva Seyler , Date: March 1, 2023 ,Views: 103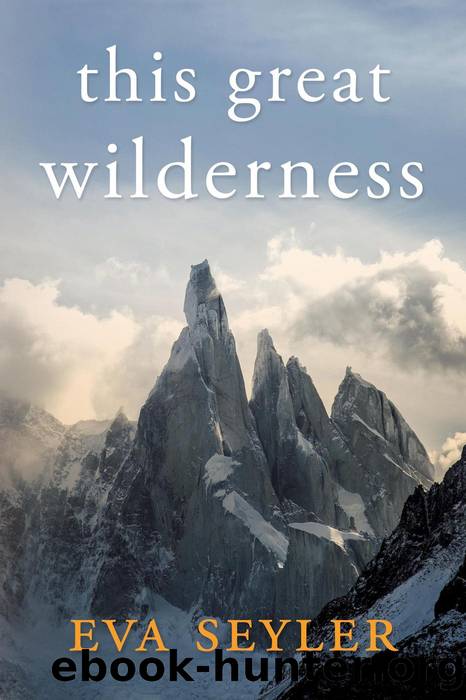 Author:Eva Seyler
Language: eng
Format: epub
Tags: historical fiction, wwii, patagonia, argentina, 1950s
Publisher: Issoria Press
Published: 2022-05-03T00:00:00+00:00



ANTON
Tía Leni's screaming frightened me, and I wanted to help, but Papá shook his head when I tried to come near and mouthed Wait.
So I went back and sat a little ways away from them, far enough I couldn't hear what they said, but I could see them through the bushes. It took a long time for her to finish whatever she was saying to him, and at the end she curled up into herself like a hedgehog, still making those frightening little sobs.
Then I crept over again, and that time Papá didn't stop me. I laid my hand on one of hers, the one she had clenched over her face, and I tapped, Tía Leni, take Little Cat. And I pushed Little Cat close and sat back to watch. Her arms swallowed up the cat like an anemone sucking in a fish. Almost immediately she became quiet. Papá looked at me in surprise and whispered, "How did you do that?"
I looked at Tía Leni, whose face had gone grey. Her entire body unclenched and she went limp. Little Cat tumbled to the ground. I glanced at Papá. "Is she dead?" I asked, frightened.
He reached for her wrist and felt for her pulse. "No," he said. He scooped her up and hurried back towards camp. "Get me all the blankets," he told me. "Fold them in half and make a bed out of them in your hammock."
I hurried off to do as he asked.
Download


Copyright Disclaimer:
This site does not store any files on its server. We only index and link to content provided by other sites. Please contact the content providers to delete copyright contents if any and email us, we'll remove relevant links or contents immediately.