The Complete Idiot's Guide to Writing Erotic Romance by Alison Kent
Author:Alison Kent , Date: July 26, 2014 ,Views: 1174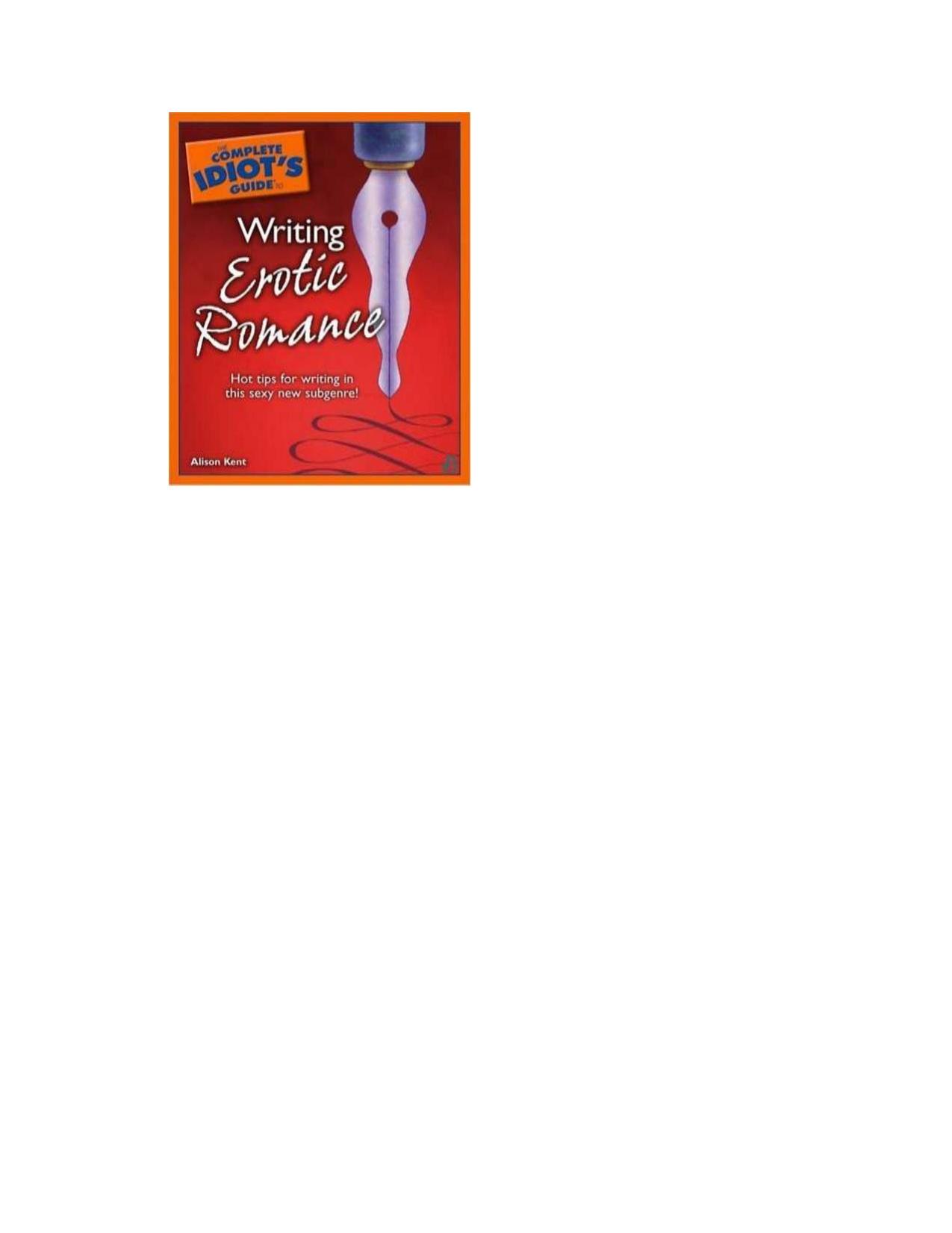 Author:Alison Kent
Language: eng
Format: epub
Publisher: Penguin Group USA, Inc.
Published: 2006-07-25T16:00:00+00:00



The Very First Time
A virgin in an erotic romance? Why not? Being a virgin does not mean a character is uninterested in sex. All it means is that he or she has not engaged in sexual intercourse. That state of physical inexperience does not prevent said character from having a sexually adventurous nature. As long as he or she is confident, mature, and ready—even eager—to take that step, there's nothing wrong with giving him or her a starring role in an erotic romance.
Of course, the reason a character has retained his or her virginity will play a part in the story—especially if you're writing a contemporary erotic romance. Living in the society we do, where we are inundated with sex columns in magazines and sex scenes in movies and sexually evocative commercials on television, it's hard to believe any contemporary character wouldn't know the basic workings of Tab A and Slot B.
Maybe a character who is searching for Mr. Right has never found a man she feels comfortable enough with to give herself to. That doesn't mean she's not interested. She's simply been waiting for the hero you've created to come along!
Here are a few more reasons a character might not have taken the sexual plunge:◆ Moral convictions
◆ Isolation
◆ Illness or physical ailment
◆ Wanting the first time to be for love
◆ Overly cautious about disease and pregnancy, perhaps due to a friend's bad experience
◆ Prefers to take care of her own needs with a vibrator than deal with the man-grief her girlfriends have had
Download


Copyright Disclaimer:
This site does not store any files on its server. We only index and link to content provided by other sites. Please contact the content providers to delete copyright contents if any and email us, we'll remove relevant links or contents immediately.