Crooked Kingdom: Book 2 (Six of Crows) by Bardugo Leigh
Author:Bardugo, Leigh [Bardugo, Leigh] , Date: February 24, 2017 ,Views: 10970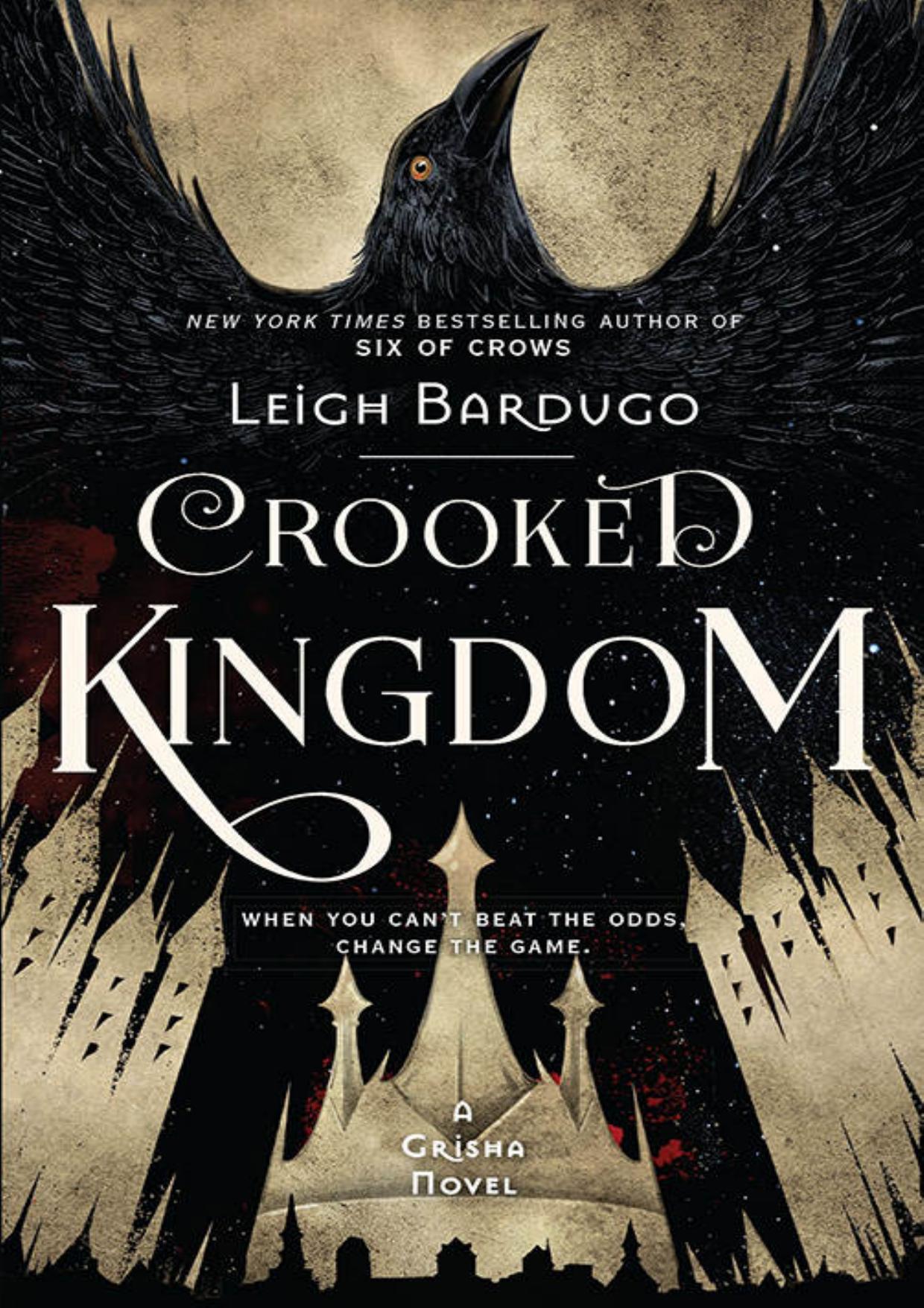 Author:Bardugo, Leigh [Bardugo, Leigh]
Language: eng
Format: epub, pdf
ISBN: 9781780622323
Publisher: Hachette Children's Group
Published: 2016-09-26T16:00:00+00:00



G etting into the house wasn't nearly as difficult as it should have been, and it put Kaz on edge. Was he giving Van Eck too much credit? The man thinks like a merch , Kaz reminded himself as he tucked his cane beneath his arm and eased down a drainpipe. He still believes his money keeps him safe.
The easiest points of entry were the windows on the house's top floor, accessible only from the roof. Wylan wasn't up to the climb or the descent, so Kaz would go first and get him inside via the lower floors.
"Two good legs and he still needs a ladder," Kaz muttered, ignoring the twinge his leg gave in agreement.
He wasn't thrilled to be on another job with Wylan, but Wylan's knowledge of the house and his father's habits would be useful if any surprises cropped up, and he was best equipped to handle the auric acid. Kaz thought of Inej, perched on the roof of the Church of Barter, the city lights glinting below. This is what I'm good at, so let me do my job. Fine. He would let them all do their jobs. Nina would hold up her end of the mission, and Inej had seemed confident enough in her ability to walk the wire—with little rest and without the security of a net. Would she have told you if she was afraid? Is that something you've ever shown sympathy for?
Kaz shook the thought from his mind. If Inej didn't doubt her abilities, then he shouldn't either. Besides, if they wanted that seal for Nina's darling refugees, he had his own problems to contend with.
Luckily, Van Eck's security system wasn't one of them. Inej's surveillance had indicated that the locks were Schuyler work. They were complicated little bastards, but once you'd cracked one, you'd cracked them all. Kaz had gotten on very friendly terms with a locksmith in Klokstraat who firmly believed Kaz was the son of a wealthy merchant who highly valued his collection of priceless snuffboxes. Consequently, Kaz was always first to know exactly how the rich of Ketterdam were keeping their property secure. Kaz had once heard Hubrecht Mohren, Master Thief of Pijl, extemporizing on the beauty of a quality lock while drunk on brown lager in the Crow Club.
"A lock is like a woman," he'd said blearily. "You have to seduce it into giving up its secrets." He was one of Per Haskell's old cronies, happy to talk about better days and big scams, especially if it meant he didn't have to do much work. And that was exactly the kind of muddled wisdom these old cadgers loved to spout. Sure, a lock was like a woman. It was also like a man and anyone or anything else—if you wanted to understand it, you had to take it apart and see how it worked. If you wanted to master it, you had to learn it so well you could put it back together.
The lock on the window gave way in his hands with a satisfying click.
Download


Copyright Disclaimer:
This site does not store any files on its server. We only index and link to content provided by other sites. Please contact the content providers to delete copyright contents if any and email us, we'll remove relevant links or contents immediately.