Siege and Storm by Leigh Bardugo
Author:Leigh Bardugo , Date: March 25, 2014 ,Views: 3747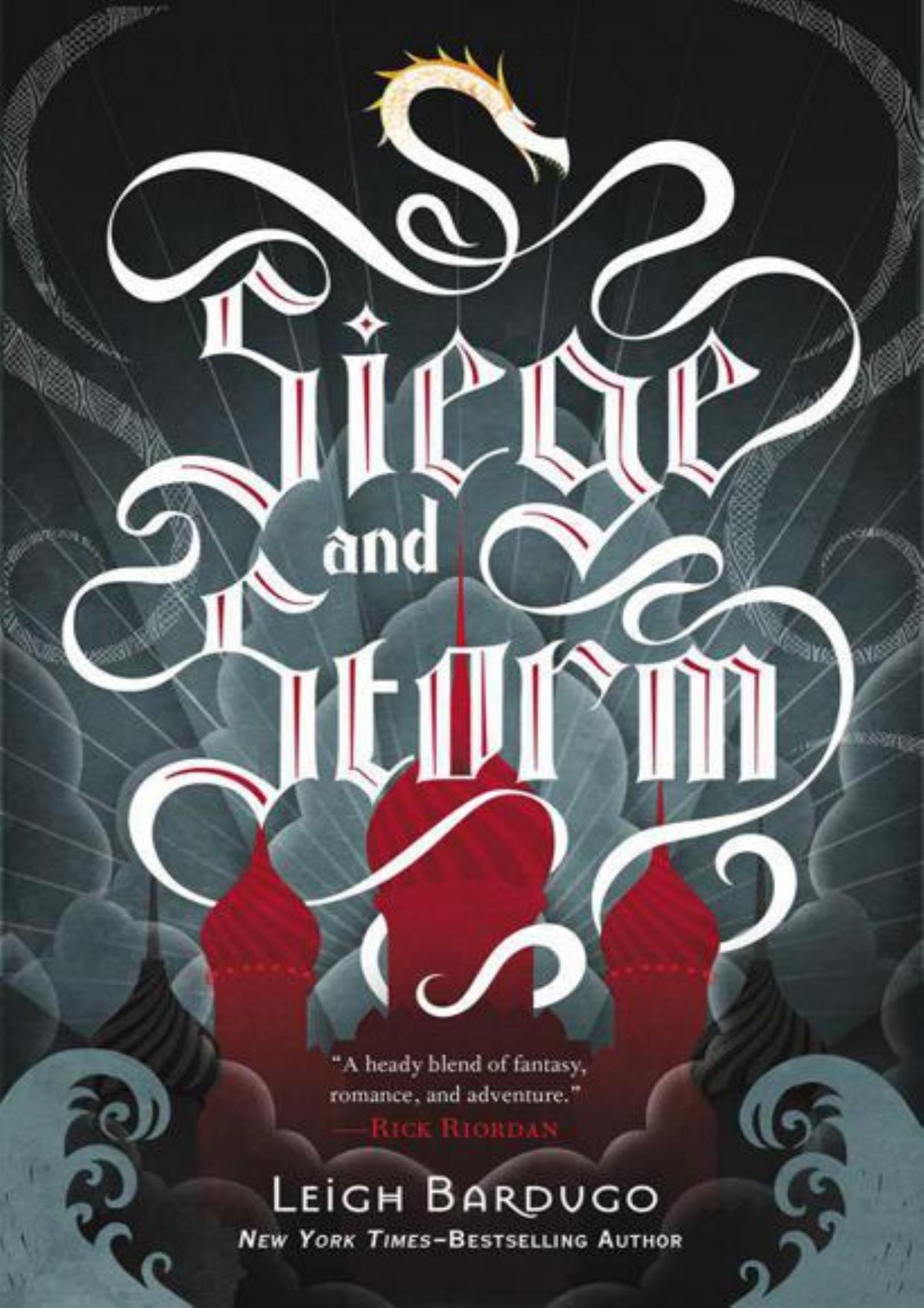 Author:Leigh Bardugo
Language: eng
Format: mobi, epub
Tags: Speculative Fiction, (¯`'•.¸//(*_*)\\¸.•'´¯)
ISBN: 9781780621623
Publisher: Orion
Published: 2013-05-31T14:00:00+00:00



CHAPTER
13
THE WINDING WHITE gravel path led us through the palace grounds, past the rolling lawns and follies, and the high walls of the hedge maze. Tolya, ordinarily so still and silent, squirmed in his saddle, his mouth set in a sullen line.
"Something wrong?" I asked.
I thought he might not answer, but then he said, "It smells like weakness here. Like people getting soft."
I shot a glance at the giant warrior. "Everyone is soft compared to you, Tolya."
Tamar could usually be counted upon to laugh off her brother's moods, but she surprised me by saying, "He's right. This place feels like it's dying."
They weren't helping to settle my nerves. Our audience in the throne room had left me jittery, and I was still a little taken aback by the anger I'd felt toward the King, though Saints knew he deserved it. He was a filthy old lech who liked to corner servant girls, to say nothing of the fact that he was a rotten leader and had threatened to execute both me and Mal in the space of a few minutes. Even thinking about it, I felt another jab of bitter resentment.
My heart beat faster as we entered the wooded tunnel. The trees pressed in on us and, above, the branches wove together in a canopy of green. The last time I'd seen them, they'd been bare.
We emerged into bright sunshine. Below us lay the Little Palace.
I missed it, I realized. I'd missed the shine of its golden domes, those strange walls carved with every manner of beast, real and imagined. I'd missed the blue lake gleaming like a slice of sky, the tiny island not quite at its center, the white flecks of the Summoners' pavilions on its shore. It was a place like no other. I was surprised to discover how much it felt like home.
But not everything was as it had been. First Army soldiers were stationed around the grounds, rifles on their backs. I doubted they'd do much good against a force of determined Heartrenders, Squallers, and Inferni, but the message was clear: The Grisha were not to be trusted.
A group of servants dressed in gray waited on the steps to take our horses.
"Ready?" Mal whispered as he helped me dismount.
"I wish people would stop asking me that. Don't I look ready?"
"You look like you did when I slipped a tadpole into your soup and you accidentally swallowed it."
I bit back a laugh, feeling some of my worry ease away. "Thanks for the reminder," I said. "I don't think I ever paid you back for that."
I paused to smooth the folds of my kefta, taking my time in the hope that my legs would stop trembling. Then I climbed the steps, the others trailing behind me. The servants flung the doors open wide, and we stepped inside. We passed through the cool dark of the entry chamber and into the Hall of the Golden Dome.
The room was a giant hexagon with the proportions of a cathedral. Its
Download


Copyright Disclaimer:
This site does not store any files on its server. We only index and link to content provided by other sites. Please contact the content providers to delete copyright contents if any and email us, we'll remove relevant links or contents immediately.