Super Sales on Super Heroes by Arand William D
Author:Arand, William D. [Arand, William D.] , Date: May 21, 2017 ,Views: 3871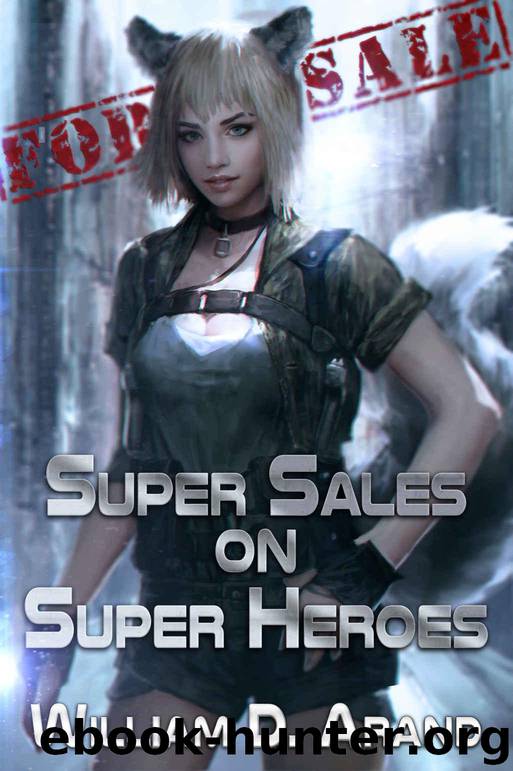 Author:Arand, William D. [Arand, William D.]
Language: eng
Format: azw3
Publisher: William D. Arand
Published: 2017-05-04T16:00:00+00:00



Chapter 18 - Power and Debt -
"So," Felix started, drumming his fingers along the table. "From home invasions to mid-day assassinations. I'd say someone really doesn't like me."
Ioana snorted at that and gestured to the box. "That's putting it mildly."
Kit pulled out one of the bracelets and laid it on the table.
"It's quality workmanship. Imbued with a high level of psychic defense.
"I couldn't break through to them when they were wearing the crown. I can't confirm it, but I'm betting the bracelet does the same thing, perhaps at a lower power, though."
Kit fingered the enchanted item and nudged it to the side an inch.
"That and the ability to control whoever is wearing it. I would suggest we let no one wear these, even to test them. I wouldn't want to find out simply because we're not sure how that mind control part of it activates. It would be rather awful to have someone suddenly being controlled by our enemy."
Felix sighed set his elbow down on the table, resting his chin in his palm. "Alright. Do we know anything? The one time we had a chance at information, he killed himself."
"Not a thing," Lily said, spreading her hands out in front of her in apology. "All we can do is wait for them to make a mistake. Or capture one alive before they can end their own life. For that to work, we'd have to incapacitate them before they could do anything, though."
Felicia slapped an open hand on the table. "What about nonlethal? Lots of that on the marketplace. I'll see what the lab can whip up and maybe we can catch a break."
"So long as we don't risk ourselves doing it," Felix said after a second. "It isn't worth someone dying over it to find out that whoever is doing this was smart enough to keep themselves hidden just in case.
"I mean, really now, do we honestly think that whoever is smart enough to do all this, keeping themselves in the shadows, would go to such lengths only to let someone see them because they're wearing a suicide device?"
Everyone sobered at that, frowns and creased brows spreading around the room.
"That's a good point," Lily murmured. "It's easier to believe our opponent is foolish or stupid."
Felix shrugged his shoulders with a wince. "Works out in my favor when I believe my enemies are smarter than I am. Overpreparation isn't a terrible thing."
Looking around the room, he met each person's eyes before looking back to the box.
"I suppose all we can do for now is prepare and be ready. If there's nothing else to be taken care of, I think I should probably go over the upgrades for the building and get back to laying golden eggs.
"All that sleep put me behind considerably."
Andrea stood up quickly, sending her chair tumbling as she scampered out of the room on whatever wild thought had taken hold of her.
Miu retreated to a quiet corner of the room while Ioana and Felicia left together.
Kit and Lily looked at one another, then to Felix.
Download


Copyright Disclaimer:
This site does not store any files on its server. We only index and link to content provided by other sites. Please contact the content providers to delete copyright contents if any and email us, we'll remove relevant links or contents immediately.