The Mental Game of Writing: How to Overcome Obstacles, Stay Creative and Productive, and Free Your Mind for Success by James Scott Bell
Author:James Scott Bell , Date: December 17, 2017 ,Views: 2249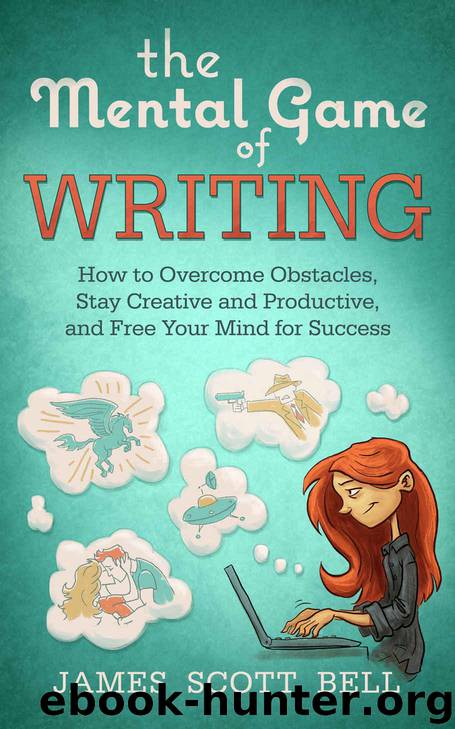 Author:James Scott Bell
Language: eng
Format: mobi, epub
Publisher: Compendium Press
Published: 2016-07-21T07:00:00+00:00



Luck
On Joe Konrath's blog, September 17, 2015, the ever-understated opinionator wrote:
Some people don't like me preaching on and on about how luck is possibly the single most important factor of success.
Some of these folks insist that good writing will always find an audience.
Some say those with success deserve it.
Some say my insistence that luck is important is a form of humble bragging, since I've sold a few million books.
Some don't like the fact that luck is beyond their control, and they believe talent and hard work always win out.
Some think they make their own luck.
I'll bite. Let's say I'm wrong. Let's say luck isn't as big of a factor as I think.
Have you reached the level of success you want? If so, and you don't believe luck was involved, good for you. I suppose you can make a case for yourself, the same way every self-made millionaire makes a case when they write their inevitable "How I Did It" books. I don't know how many people have read the Essays of Warren Buffet and then became billionaires, but perhaps a lot have. Maybe good, solid advice, a strong work ethic, and loads of talent, coupled with a how-to template, can make anyone a raging success.
But what if you aren't a raging success, and you still don't believe in luck?
Well, maybe you suck.
Download


Copyright Disclaimer:
This site does not store any files on its server. We only index and link to content provided by other sites. Please contact the content providers to delete copyright contents if any and email us, we'll remove relevant links or contents immediately.