Schaum's Quick Guide to Writing Great Short Stories by Margaret Lucke
Author:Margaret Lucke , Date: October 7, 2017 ,Views: 2562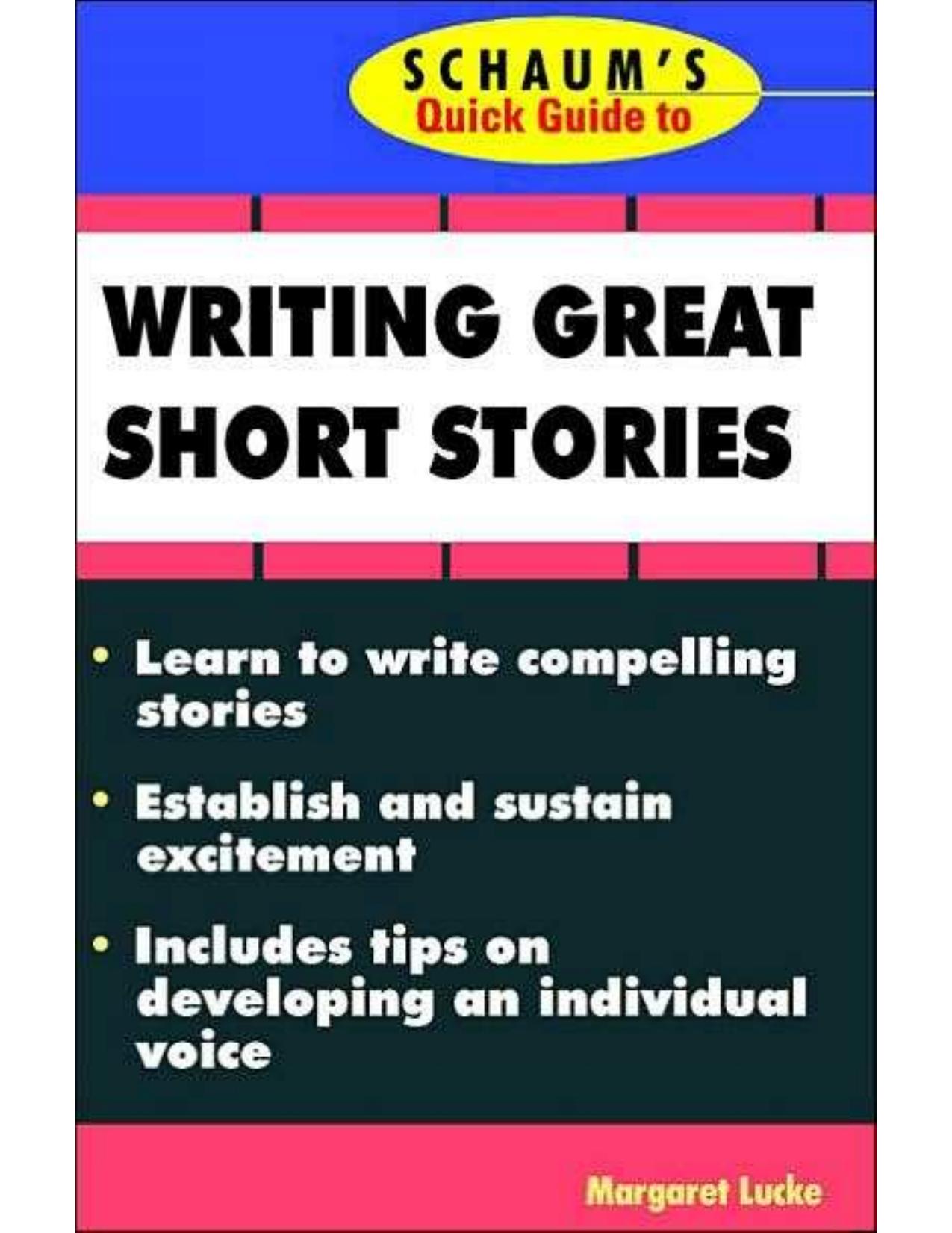 Author:Margaret Lucke
Language: eng
Format: mobi, epub
Tags: Writing, Amazon.com
ISBN: 9780070390775
Publisher: McGraw-Hill
Published: 1999-01-01T15:00:00+00:00



The characters' choices are expressed in their actions. Each action leads to consequences, and each consequence generates the next action: Because this happened, then that happened as a result.
Writer Janet Dawson calls this the domino theory of plotting. If you stand dominoes on end, set them in a row, and push the first one over, they will all tumble in sequence if they have been lined up correctly. Similarly, when you set a plot in motion with a particular incident, that event triggers the next one, and the next, and the subsequent incidents will inevitably follow.
Here's an example of how actions and consequences work in, well, action:
...Because Molly's alarm didn't go off, she was late for school...
...Because she was late, she was rushing down the sidewalk...
...Because she was rushing down the sidewalk, she collided with Veronica...
...Because Molly collided with Veronica, Veronica fell off the curb and badly bruised her knee...
...Because Molly made Veronica hurt her knee, she felt guilty...
...Because she felt guilty about hurting Veronica, Molly decided she should say yes when Veronica asked to copy her answers on the science quiz, even though Molly knew it was wrong and cheating made her feel uncomfortable...
...Because Molly felt uncomfortable, she acted nervous and fidgety during the quiz...
...Because she was nervous and fidgety, the teacher became suspicious and caught Molly and Veronica cheating...
...Because Molly and Veronica got in trouble for cheating....
What happens next? Based on this set of incidents, you can construct a story, or several stories. Molly, Veronica, and the teacher have individual personalities, and they react to events in their own ways. Each has her personal goals and desires, which will be affected by this incident's outcome. Change any detail, and the story will change. Are Molly and Veronica seven years old, or seventeen? Until now, have they been friends or rivals? Does Veronica habitually cheat, or was she yielding to a onetime temptation? Is the teacher kindly or mean? Has a recent scandal caused the school to crack down on students who cheat?
The story will also change if Molly or Veronica chooses a different response to what has happened. Suppose, for instance, that Molly said no when Veronica asked to copy her quiz answers. Would that have ended the matter, or would Veronica have demanded a different favor or chosen another way to get even?
Having a chain of actions and consequences means that you can't toss in handy coincidences to force the story to move in a particular direction. Nor can you fly in a deus ex machina to come to your protagonist's rescue. This Latin term means "god from a machine." Originally it referred to a custom in classical theater: At a crucial point in the action, a god would be trundled in on creaky stage machinery to intervene in the mortals' lives. The phrase has come to mean any trick, improbable device, or twist of fate that an author employs to arbitrarily change a character's fortunes.
Playing the "what if..." game can help you work through the procession of actions and consequences.
Download


Copyright Disclaimer:
This site does not store any files on its server. We only index and link to content provided by other sites. Please contact the content providers to delete copyright contents if any and email us, we'll remove relevant links or contents immediately.