The Captain Class by Sam Walker
Author:Sam Walker , Date: August 30, 2017 ,Views: 910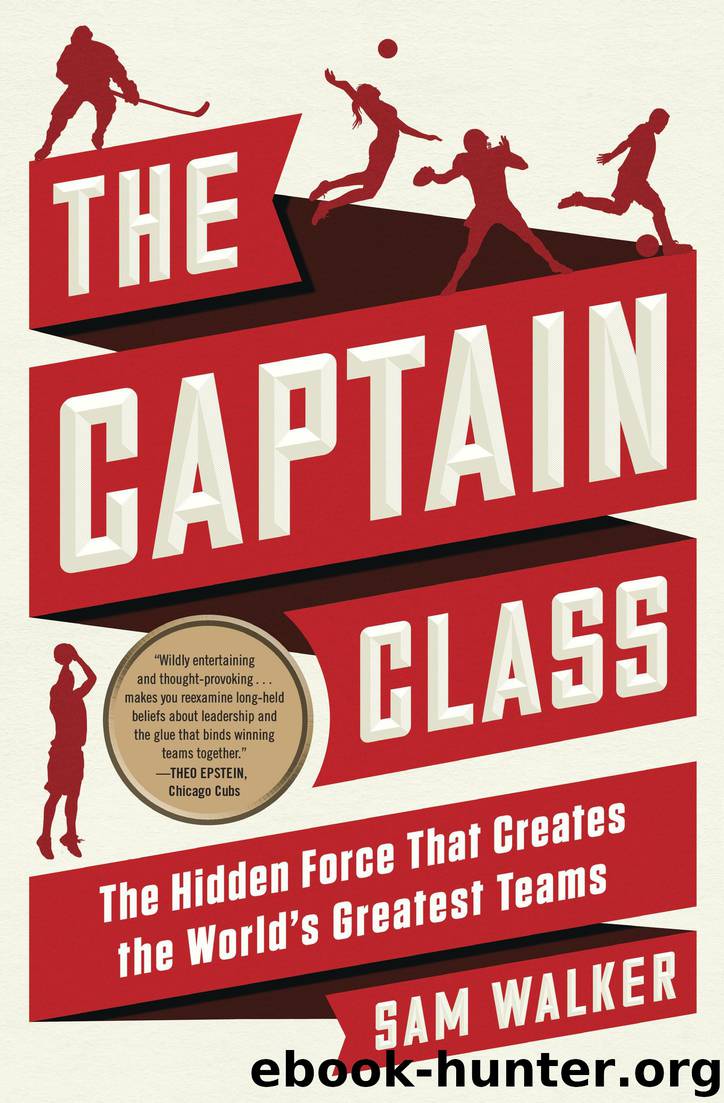 Author:Sam Walker
Language: eng
Format: epub
Publisher: Random House Publishing Group
Published: 2017-05-16T04:00:00+00:00



CHAPTER SEVEN TAKEAWAYS
• The desire to identify special people, pluck them out of a crowd, and shower them with adulation is as old as time. In celebrities, we see the greater possibilities within ourselves. For teams, this instinct can be problematic. We have a hard time separating the influence of the group from the personality of its star. In many cases, we don't. We assume that the team is the star and the star is the team. On the sixteen teams in Tier One, however, the captains were rarely stars, nor did they act like it. They shunned attention. They gravitated to functional roles. They carried water.
• When it comes to a competition, most people believe that the leader of a team is the person who does something spectacular when the chips are down. The leader is the one who takes the buzzer-beating shot. A team member who performs acts of humility off the field, or who assists others in making these decisive plays, is, by definition, a supporting player. The captains in this book suggest we've got the picture backward. The great captains lowered themselves in relation to the group whenever possible in order to earn the moral authority to drive them forward in tough moments. The person at the back, feeding the ball to others, may look like a servant—but that person is actually creating dependency. The easiest way to lead, it turns out, is to serve.
Download


Copyright Disclaimer:
This site does not store any files on its server. We only index and link to content provided by other sites. Please contact the content providers to delete copyright contents if any and email us, we'll remove relevant links or contents immediately.