Discipline Equals Freedom by Jocko Willink
Author:Jocko Willink , Date: October 19, 2017 ,Views: 4350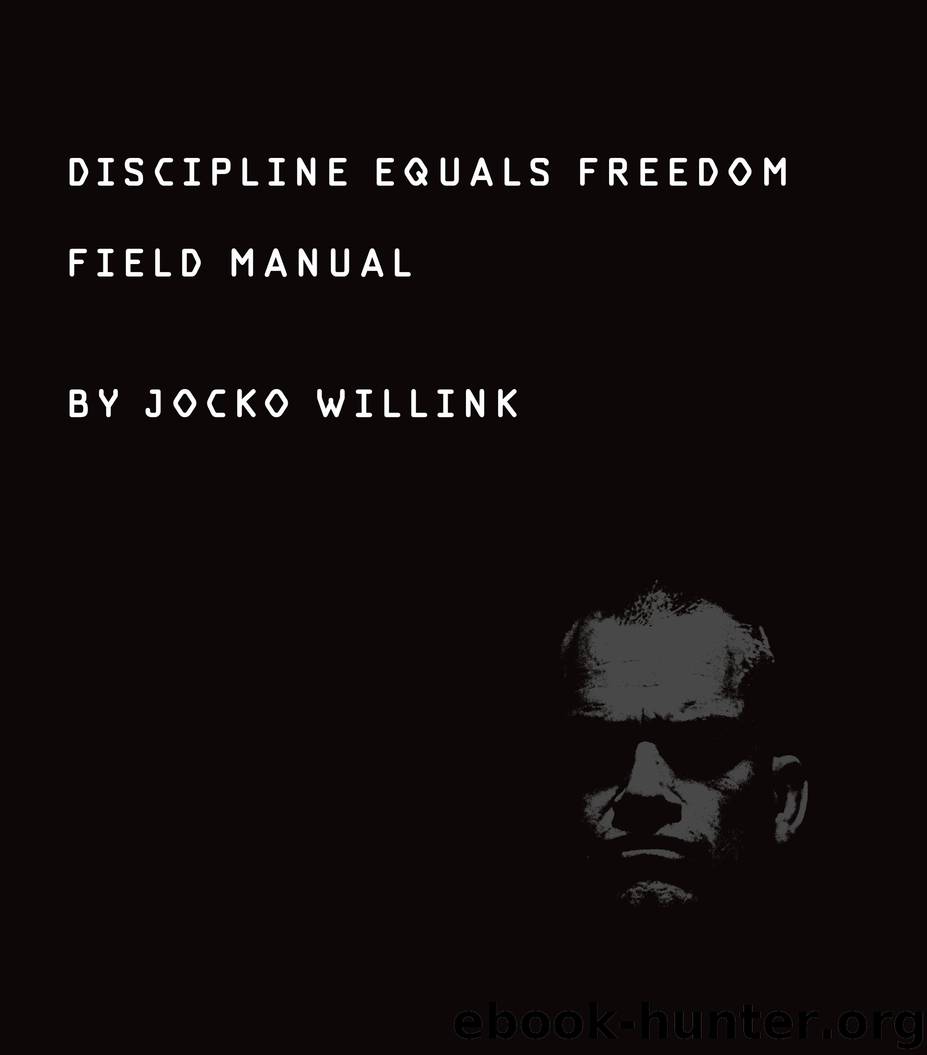 Author:Jocko Willink
Language: eng
Format: epub, mobi
Publisher: St. Martin's Press



WHERE TO TRAIN
When picking a good jiu-jitsu academy, first things first: Find some schools that are in your immediate area. Proximity is important. The more convenient it is to get to training, the more often you will be able train. So find some schools that are close to your home or work or some other place where it isn't an out-of-your-way gut check to show up and train.
Once you have identified some academies close by, go and pay a visit. The atmospheres in gyms can vary greatly. Some are very traditional, demand matching uniforms, bowing to instructors and to the mat, and are run in a very rigid manner. Other schools do not operate with that tradition. There is no bowing. A wide variety of uniforms can be seen on the mat. Instructors are called by their first names instead of "Master," or "Sensei," or "Professor." I have trained in both these types of schools, I am fine with both, and both types have produced world champions. You may end up preferring one style or another, but when you show up, don't have any preconceived ideas of what the school will be like.
Also, don't just show up and watch. Bring your gear and participate. Evaluate the class. How was it taught? What was the attitude of the instructor and the other students? Talk to the students. What are their goals? Are their goals similar to yours? Was there much ego on the mat? Did anyone try to rip your head off?
What about the instructor? Depending on where you live the instructor may or may not be a black belt. While a black belt instructor is optimal, some areas of the world just don't have any. That's okay. A brown belt or a purple belt can give great instruction as well. There can be some concern about the legitimacy of the lineage of the instructor as well. Luckily, the internet has solved most of that. A quick internet search can tell you more about the instructor, where they got their black belt, what competitions they have won, and how long they have been training. Do some research and even ask some knowledgeable people in the area or on the web. Once you are confident the instructor is legit, assess their personality. Was he or she personable? Did they teach clearly and methodically? Were they having fun?
Also, with regard to the instructor, remember jiu-jitsu is not a religion and a jiu-jitsu instructor is not a god. So, while they deserve respect, just as any other person does, they should give respect as well—even to brand-new white belt students. Jiu-jitsu should not feel like a cult—at all.
Bottom line, jiu-jitsu should be fun, friendly, and engaging. You should look forward to going to jiu-jitsu because you know you will get pushed mentally and physically. While jiu-jitsu will absolutely be humbling, tiring, and frustrating, if you don't enjoy it, you are either letting your ego get in the way, or you are in the wrong school.
Download


Copyright Disclaimer:
This site does not store any files on its server. We only index and link to content provided by other sites. Please contact the content providers to delete copyright contents if any and email us, we'll remove relevant links or contents immediately.