Management Strategies for the Cloud Revolution: How Cloud Computing Is Transforming Business and Why You Can't Afford to Be Left Behind by Charles Babcock
Author:Charles Babcock [Babcock, Charles] , Date: June 12, 2015 ,Views: 3932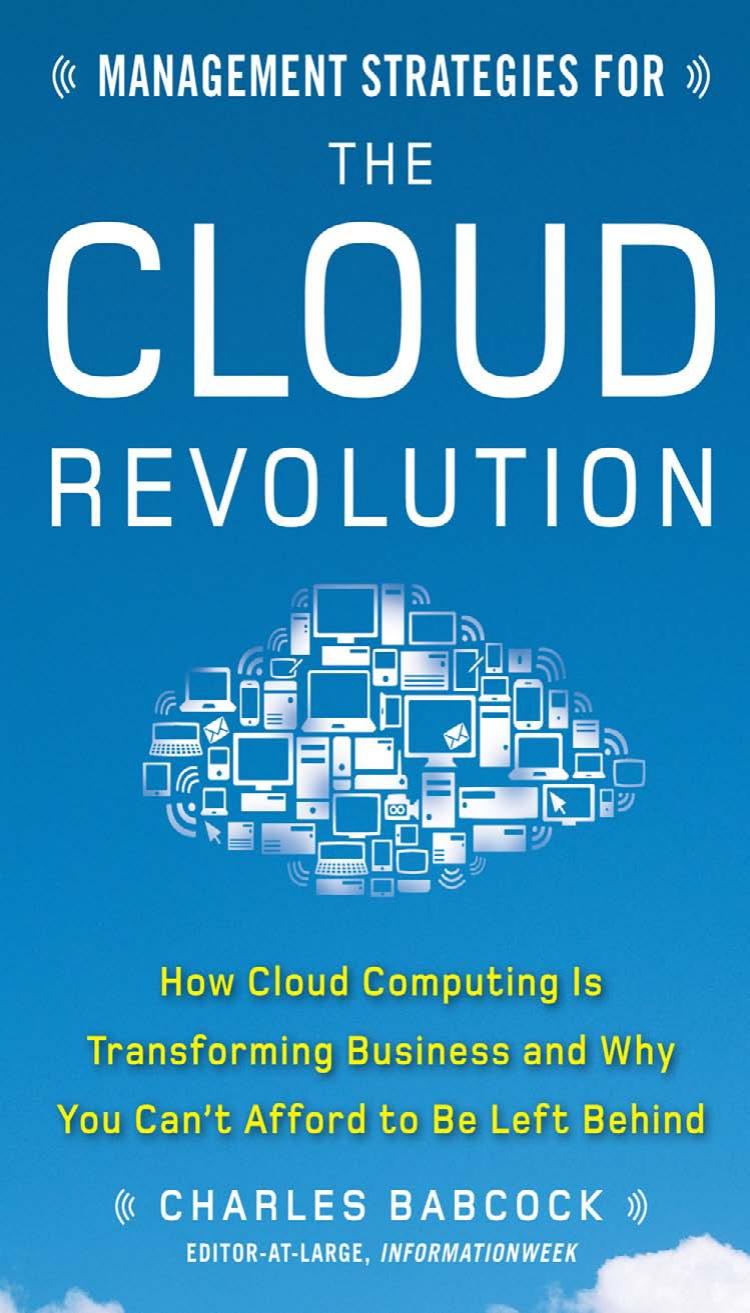 Author:Charles Babcock [Babcock, Charles]
Language: eng
Format: epub
Tags: General, Business & Economics, Computers, Internet, Networking, Management, Information Technology, Strategic Planning, Management Information Systems, Electronic Commerce, Information technology - Management, Cloud computing
ISBN: 9780071740753
Publisher: McGraw-Hill
Published: 2010-04-16T04:00:00+00:00



M A N A G E M E N T S T R A T E G I E S F O R T H E C L O U D R E V O L U T I O N
whether interoperability between their virtualization products was a good idea.
VMware's Patrick Lin, senior director of product manage-
ment at the time; Microsoft's Bob Tenszar, director of product management for Windows Server; and John Bara, vice president of marketing at what was at the time XenSource (now
part of Citrix Systems), all agreed that it would be better if the virtual machine formats could work together and said that
they were working behind the scenes to make it happen. In a
report on the occasion, I termed this evening declaration on the benefits of interoperability "virtual kumbaya." By night, we sing around the campfire; by day, we go our separate ways.
Nevertheless, the big three are on the record as saying that they are working on interoperability.
Two years later, I was reminded of the backward state of
the industry on this point when I attended the Cloud Com-
puting Forum in San Francisco in February 2009 and asked a
panel of cloud experts when we would achieve a shared virtual machine runtime format as well as the migration format OVF.
The answers were diplomatic.
"I don't think we're holding back any genuine progress by
not documenting the AMI format," said Amazon's Jeffrey Barr.
Joseph Tobolski, Accenture's director of cloud comput-
ing, who was on the panel, later backed up Barr. "Jeff's point is perfectly valid. You've got to wait until the time is right to reconcile those different formats," he said in an interview.
This panel illustrated the industry's understanding that
vendors have a right to use proprietary formats until the mar-1 2 0
Download


Copyright Disclaimer:
This site does not store any files on its server. We only index and link to content provided by other sites. Please contact the content providers to delete copyright contents if any and email us, we'll remove relevant links or contents immediately.