The Angel of Forest Hill by Cindy Woodsmall
Author:Cindy Woodsmall , Date: December 14, 2017 ,Views: 819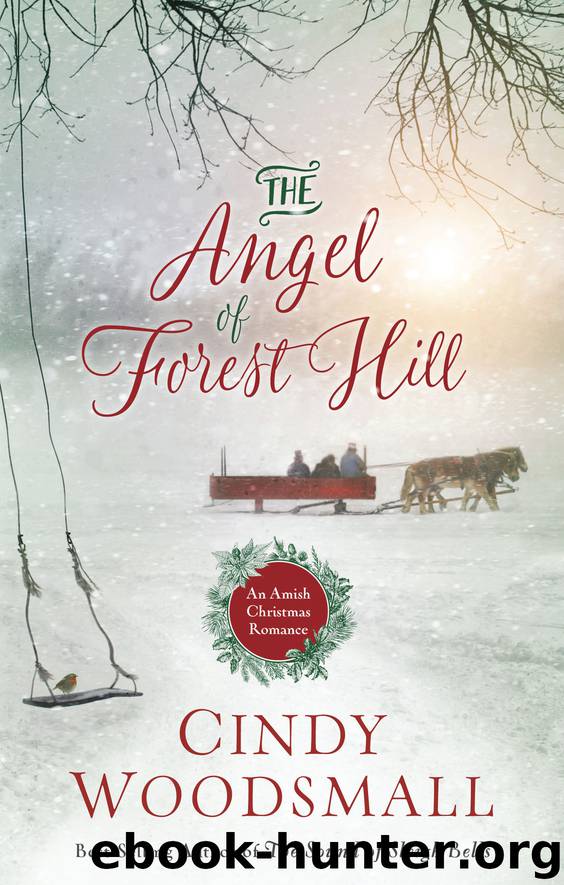 Author:Cindy Woodsmall
Language: eng
Format: epub
Publisher: The Crown Publishing Group
Published: 2016-10-04T04:00:00+00:00



When Rose came out of the house, Joel ushered the children into the rig. His wife scurried toward it, and he put a blanket across the children's legs. "You boys learn a lot today, and be good for your teacher."
Grace grinned. "Mama says that one day I'll be big enough to go too."
He touched the tip of her nose. "Ya, too soon, I think."
Joel strode to the far side of the rig and opened the door for Rose. "Did you get some cash, just in case you need it?"
"Ya." Rose looked up at him. "Busy morning."
Joel chuckled. "Good morning, though, right?"
"The best." Rose clutched his hand and gave it a squeeze.
His heart pounded. "The best."
"You don't mind that I asked that favor of your Daed, do you?"
"I was proud of you for doing that, and to have it finished by Christmas"—he grinned, squeezing her hand—"priceless." Christmas was definitely their season.
"Take off work for the rest of the week, Joel. December and January are usually our slowest business months. We could use the time together to unwind, reset, and enjoy Christmas week while getting the room done."
"Ya, you're right. We need some time, and we've yet to finish making the children's barn and barnyard for Christmas."
"Deal?" She thrust her hand toward him.
"Deal." He shook it, closed the door, and waved as the buggy left the driveway. He returned to the house and removed his coat and hat. "Can I get you some more coffee?"
"We're fine." His Daed used his serious bishop tone.
Joel examined the preacher sitting at the table beside his Daed. He was dressed as if today were a Sunday meeting day. An uncomfortable silence filled the room, and his Daed motioned for Joel to take a seat across from him.
Joel sat. "So what's this visit about?"
"I had a conversation with Erma last night. She came to my place directly after leaving here." Daed almost whispered the words.
"Wonderful." Joel didn't roll his eyes, but he wanted to.
"She's brought something to my, well, to our attention."
Joel stiffened, and he found it hard to breathe. Whatever Erma had said, he hoped she wasn't spreading it throughout the community. "Our?"
"Preacher Thomas and me. It's just between Erma and us for now."
Joel stared into the preacher's eyes, wondering why he had been pulled into this, whatever this was. "Are you going to tell me what Erma brought to your attention?"
The preacher shifted in his chair. "She believes you haven't consummated your marriage."
"Excuse me?" Joel clenched his fingers. What had he done? In his desire to defend his wife to Erma, he'd shared their most private secret.
"Don't get upset with him, Son. Erma came to the house and spoke with me alone. But it's a heavy topic, and I thought it best that I talk to him."
"And Erma's gossip grants you the right to share the gossip with a stranger?"
His Daed looked regretful, but he sat up straight. "There's no need to be hostile."
"I'm not hostile. I'm annoyed. There is a difference."
Daed rubbed his forehead.
Download


Copyright Disclaimer:
This site does not store any files on its server. We only index and link to content provided by other sites. Please contact the content providers to delete copyright contents if any and email us, we'll remove relevant links or contents immediately.