The Rosie Effect by Graeme Simsion
Author:Graeme Simsion [Simsion, Graeme] , Date: October 16, 2014 ,Views: 2393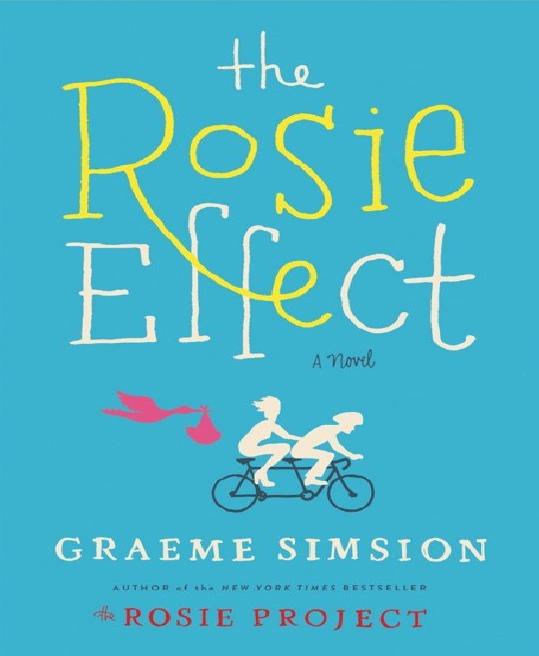 Author:Graeme Simsion [Simsion, Graeme]
Language: eng
Format: epub, mobi, azw3
Tags: rt
ISBN: 9781925095104
Publisher: Text Publishing
Published: 2014-12-30T06:00:00+00:00



The session with Lydia did not go as planned. I was only five items into my detailed list of events, enumerating instances of Rosie refusing help, when she interrupted and addressed Sonia.
'Why did you not want Don's advice?'
'No man is telling me what to do with my body.' Sonia said this calmly, but then paused and contorted her face in what I assumed was an impression of anger and hit the table with her fist. 'Bastardos!'
Lydia seemed surprised. I hoped the surprise was at Sonia's actions and not her use of a Spanish word. 'It sounds like you've had some bad experiences.'
'In my village, there is much oppression by the patriarchy.'
'You came from a village in Italy?'
'Si. A small village. Poco.' Sonia indicated the size of the village by holding her thumb and forefinger approximately two centimetres apart.
'And has working in an IVF lab and studying at Columbia altered your view of men?'
'I don't want Don to tell me what to eat and how much to exercise and when to go to bed.'
'And that's what you feel he's been doing?'
'Si. That is not what I want.'
'I can quite understand.' Lydia turned to me. 'Can you understand that, Don?'
'Totally. Rosie does not require my help.' I did not point out that this had been my original position until Lydia had demanded I interfere.
'So, Rosie, last time we met, you seemed quite passionate about wanting some support from Don.'
'Now that I've experienced it, I've decided it's not such a good idea.'
'I can see why. Don, support isn't about telling Rosie what to do. If you want me to be blunt, the problem's with you. Instead of telling her how to be a mother, maybe you should be doing some preparation for being a supportive father.'
Of course! The baby would have two parents, and I had been focusing all my energies on optimising the performance of one. I was amazed that I had not seen the problem earlier, but as a scientist I recognised that paradigm shifts appear obvious only in retrospect. Also, I had been focused on doing whatever seemed necessary to prevent Lydia giving me an adverse report, under the assumption that there was no actual problem with me as a prospective parent. But recent criticisms from Rosie were evidence that Lydia's original judgement was correct. My respect for her had increased dramatically.
I jumped to my feet. 'Brilliant! Problem solved. I need to gain fatherhood skills.'
Lydia maintained a professional level of calmness. She turned to Sonia.
'How do you feel about that? Do you think Don understands what's required?'
Sonia nodded. 'I'm very happy. I'm happy for all the things he taught me about pregnancy because I am too busy with the study, but now I'll make sure he is thinking only about being a papa.
Download


Copyright Disclaimer:
This site does not store any files on its server. We only index and link to content provided by other sites. Please contact the content providers to delete copyright contents if any and email us, we'll remove relevant links or contents immediately.