Nothing to Envy by Barbara Demick
Author:Barbara Demick , Date: March 25, 2014 ,Views: 879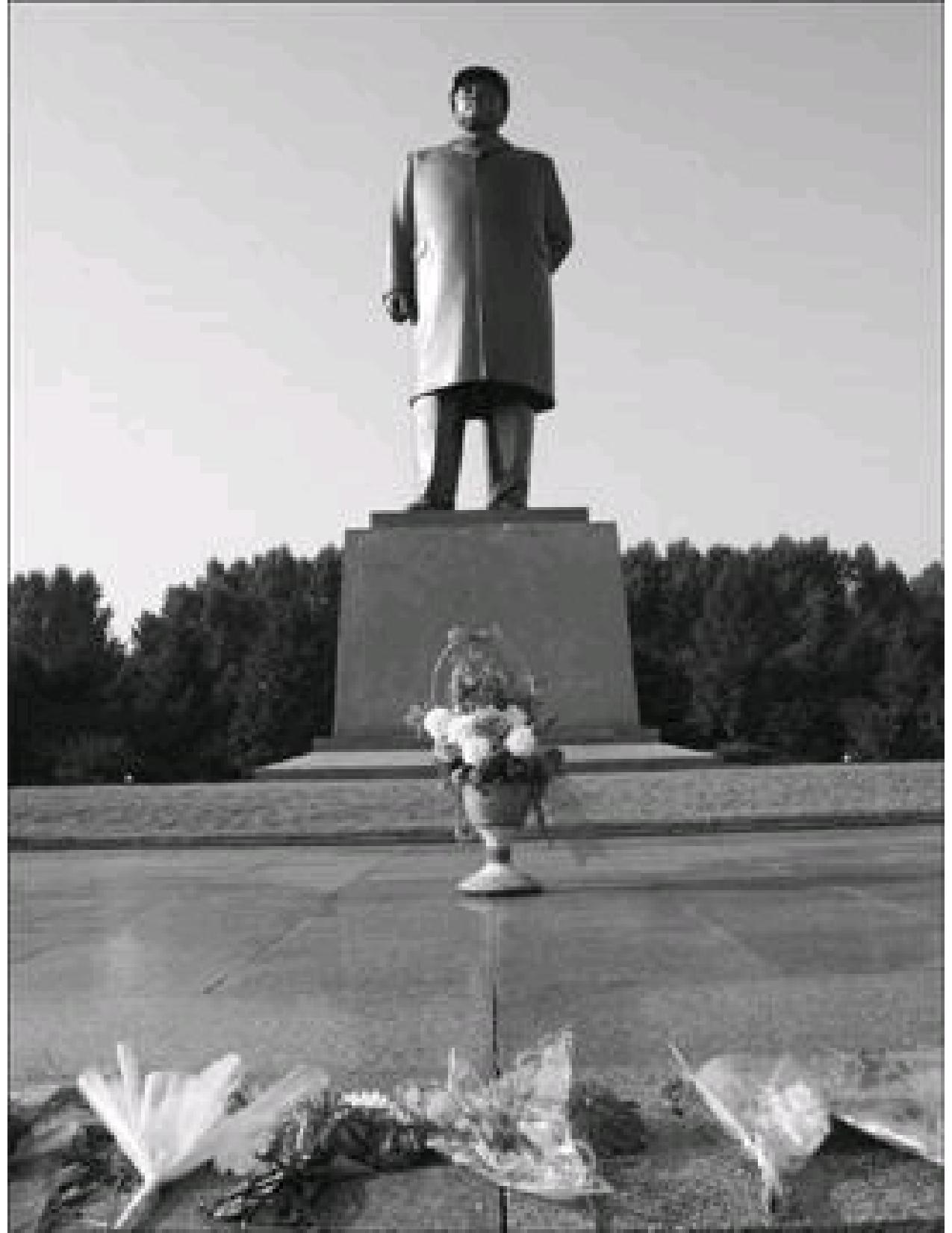 Author:Barbara Demick
Language: eng
Format: mobi, epub
ISBN: 9780385529617
Publisher: Random House Publishing Group
Published: 2010-01-27T16:00:00+00:00



CHAPTER 11
WANDERING SWALLOWS
Boys at a North Korean market.
IN HER FREQUENT VISITS TO THE CHONGJIN TRAIN STATION, Mrs. Song probably crossed paths with a boy wearing an indigo factory uniform so big that the crotch hung down to his knees. His matted hair was crawling with lice. He wore vinyl bags on his feet instead of shoes. His age was indeterminate; at fourteen, he was barely the size of an American eight-year-old.
If Mrs. Song had a leftover cookie, she might give him one. Otherwise she would have walked by without paying much attention. There was nothing about the boy to distinguish him from hundreds of other children hanging around the train station. North Koreans called them kochebi, "wandering swallows"—children whose parents had died or gone off to find food. Left to fend for themselves, they tended to flock like pigeons scavenging for crumbs at the train station. They were a strange migratory phenomenon in a country that previously had never heard of homelessness.
Kim Hyuck was tiny, but strong and wily. If you bought a snack to eat at the station, he could snatch it from your hand before it reached your mouth and swallow it in a single gulp. Vendors covered buckets of food with tightly woven nets to keep out sticky fingers, but at the precise moment that the net was lifted, he could topple the bucket and grab something from the pavement. These were skills acquired at an early age and perfected over the course of a childhood marked by food deprivation. Without them, he wouldn't have survived for very long.
How Hyuck ended up homeless at the train station is a case study in the decline of North Korea's core class. Hyuck was a child of privilege, born in 1982 into a family with solid Communist bona fides. His father had served in an elite military unit that was trained to infiltrate South Korea. He was later rewarded with membership in the Workers' Party and a job in a military-run company that raised foreign currency by exporting fish and pine mushrooms. Hyuck's family lived in Sunam near the Chemical Textile factory, where his mother worked. Hyuck was sent at the age of two months to the factory's day-care center along with the children of other working mothers.
Hyuck's life began to derail when his mother died suddenly of a heart attack when he was three years old. He was left with only the dimmest recollection of her face—the earliest memory he could recount was the smell of incense burning at her funeral. Hyuck's father remarried soon after. Hyuck and his brother, Cheol, who was three years older, clashed with their stepmother, often about food.
The boys were mischievous, wild—and constantly hungry. They believed that their stepmother was giving more food to her own daughter, their stepsister. They stole corncobs from their kitchen and traded them for cooked noodles at the market. When their stepmother locked up the food, they swiped her blanket to barter for food.
The first time Hyuck stole from a stranger he was ten years old.
Download


Copyright Disclaimer:
This site does not store any files on its server. We only index and link to content provided by other sites. Please contact the content providers to delete copyright contents if any and email us, we'll remove relevant links or contents immediately.