Mary, Queen of Scots, and the Murder of Lord Darnley by Alison Weir
Author:Alison Weir , Date: March 3, 2015 ,Views: 2474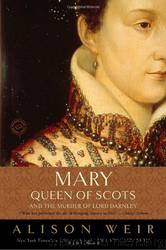 Author:Alison Weir
Language: eng
Format: epub, mobi
Tags: History
Publisher: Random House Publishing Group



So how did Darnley die?
The plot to kill him was masterminded by Maitland and Moray, Maitland being the active partner, Moray the passive one but the ultimate beneficiary. Their motive was to rid Scotland of a troublesome Catholic activist and hopefully implicate their enemy, Bothwell, who had been brought into the plot, with Huntly and Argyll, at Craigmillar. Once Darnley and Bothwell were out of the way, Moray and Maitland would be restored to their former political eminence. Bothwell soon became the leading participant in the plot, having secretly conceived an ambition to marry the Queen once her husband was dead. What with the christening and Darnley's illness, there had been no opportunity for the conspirators to carry out their plans until Darnley returned to Edinburgh. By then, Sir James Balfour had entered the conspiracy, and he suggested that Darnley lodge at Kirk o'Field, which the Lords soon realised was ideal for their purpose.
The Lords had decided to use gunpowder so that all the evidence of the murder would be destroyed, and it would also be easier to pin the deed on Bothwell. Balfour purchased the gunpowder and stored it at his house, whence it was moved to Kirk o'Field on the evening of 9 February. By then, Balfour had apparently left Edinburgh. Once the kitchen staff had gone home, the Old Provost's Lodging was undermined, as perhaps was the Prebendaries' Chamber adjoining it. The men who transported the powder and laid the explosives were those same henchmen of Bothwell's who later made depositions as to their guilt, although these depositions were undoubtedly manipulated by men who had secrets to hide. Bothwell would almost certainly have returned to Kirk o'Field after midnight, and it is possible that Huntly and Balfour were there too. Bothwell must have returned to Holyrood prior to the explosion for, since he was Sheriff of Edinburgh, he could not guarantee that he would not be disturbed when the blast was heard. He could have gone back to the palace over the ruined wall near the Blackfriars monastery, and thence by the gardens along the Cowgate.
Gunpowder being unpredictable, Archibald Douglas and his men, perhaps with Morton's blessing, were on hand to apprehend Darnley should he by any chance escape, which is what appears to have happened. Darnley may have been awoken by suspicious noises outside, which were probably caused by the assassins beating a hasty retreat after lighting the slow fuse(s), or by the "many armed men round the house."32Convinced that he was in danger, and fearing that there was no time to lose, Darnley panicked, awoke Taylor— if the latter were not already awake—and begged him to help him get out of the house. Together, by means of a rope and a chair, they climbed out of the window that rested on the Flodden Wall and lowered themselves to the ground about 14 feet below. Darnley took with him a dagger and Taylor his master's nightgown and a quilt or cloak for himself. Before escaping, they
Download


Copyright Disclaimer:
This site does not store any files on its server. We only index and link to content provided by other sites. Please contact the content providers to delete copyright contents if any and email us, we'll remove relevant links or contents immediately.