Eleanor & Park by Rainbow Rowell
Author:Rainbow Rowell , Date: March 25, 2014 ,Views: 2138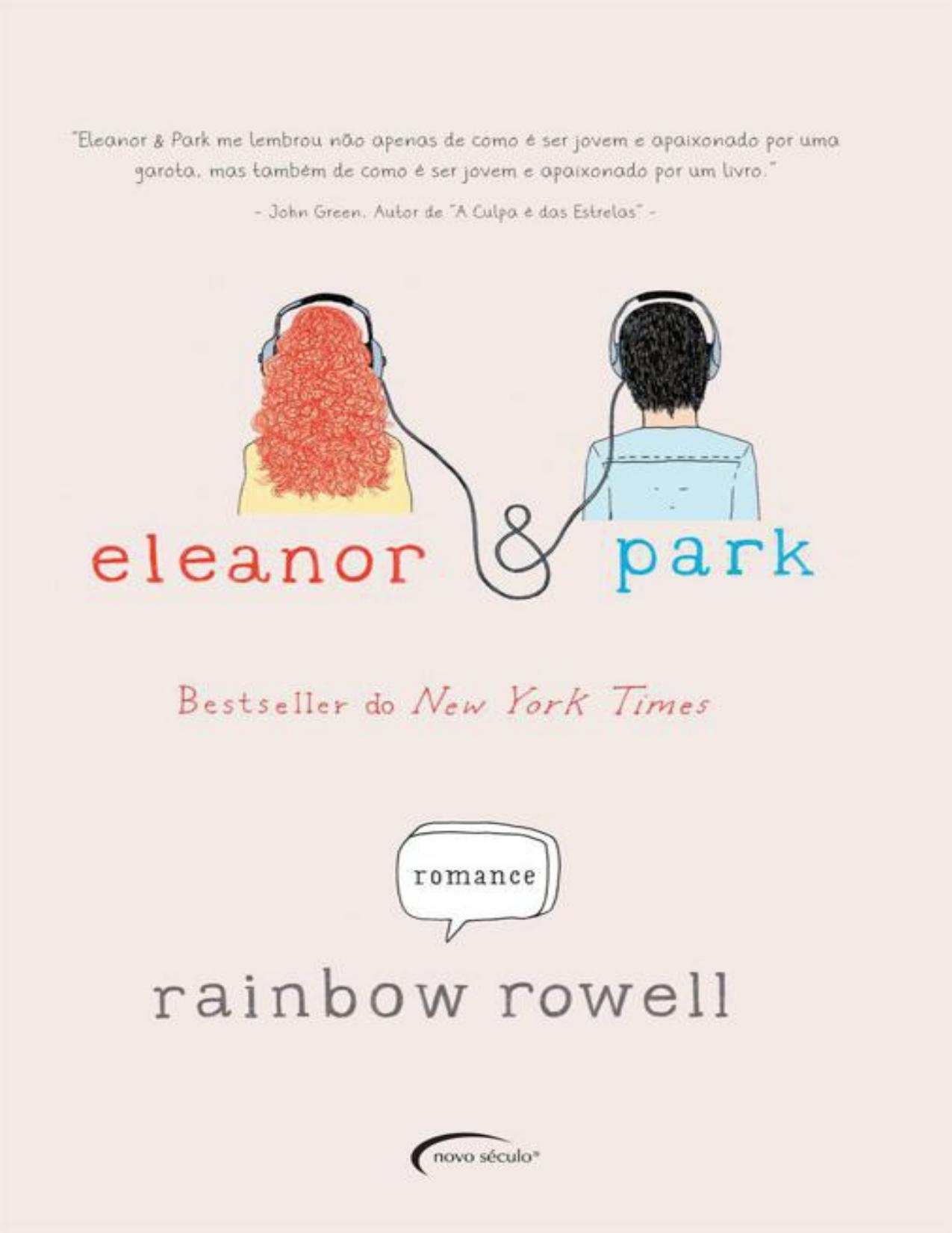 Author:Rainbow Rowell
Language: eng
Format: mobi, epub
ISBN: 9781409116332
Publisher: Orion
Published: 2012-04-11T14:00:00+00:00



CHAPTER 28
Park
He called his mom during lunch to tell her that Eleanor was coming over. His counselor let him use her phone. (Mrs Dunne loved the opportunity to be good in a crisis, so all Park had to do was imply that it was an emergency.) 'I just wanted to tell you that Eleanor is coming over after school,' he told his mom. 'Dad said it was all right.'
'Fine,' his mother said, not even pretending that she was okay with it. 'Is she staying for dinner?'
'I don't know,' Park said. 'Probably not.'
His mother sighed.
'You have to be nice to her, you know.'
'I'm nice to everybody,' his mom said. 'You know that.'
He could tell Eleanor was nervous on the bus. She was quiet, and she kept running her bottom lip through her teeth, making it go white, so that you could see that her lips had freckles, too.
Park tried to get her to talk about Watchmen; they'd just read the fourth chapter. 'What do you think of the pirate story?' he asked.
'What pirate story?'
'You know, there's that character who's always reading a comic book about pirates, the story within the story, the pirate story.'
'I always skip that part,' she said.
'You skip it?'
'It's boring. Blah, blah, blah – pirates! – blah, blah, blah.'
'Nothing Alan Moore writes can be blah-blah-blahed,' Park said solemnly.
Eleanor shrugged and bit her lip.
'I'm beginning to think you shouldn't have started reading comics with a book that completely deconstructs the last fifty years of the genre,' he said.
'All I'm hearing is blah, blah, blah, genre.'
The bus stopped near Eleanor's house. She looked at him.
'We may as well get off at my stop,' Park said, 'right?'
Eleanor shrugged again.
They got off at his stop, along with Steve and Tina and most of the people who sat at the back of the bus. All the back-of-the-bus kids hung out in Steve's garage when he wasn't at work, even in winter.
Park and Eleanor trailed behind them.
'I'm sorry I look so stupid today,' she said.
'You look like you always do,' he said. Her bag was hanging at the end of her arm. He tried to take it, but she pulled away.
'I always look stupid?'
'That's not what I meant …'
'It's what you said,' she muttered.
He wanted to ask her not to be mad right now. Like, anytime but now. She could be mad at him for no reason all day tomorrow, if she wanted to.
'You really know how to make a girl feel special,' Eleanor said.
'I've never pretended to know anything about girls,' he answered.
'That's not what I heard,' she said. 'I heard you were allowed to have girl-zzz in your room …'
'They were there,' he said, 'but I didn't learn anything.'
They both stopped on his porch. He took her bag from her and tried not to look nervous. Eleanor was looking down the walk, like she might bolt.
'I meant that you don't look any different than you usually look,' he said softly, just in case his mom was standing on the other side of the door.
Download


Copyright Disclaimer:
This site does not store any files on its server. We only index and link to content provided by other sites. Please contact the content providers to delete copyright contents if any and email us, we'll remove relevant links or contents immediately.