The Rise and Fall of Senator Joe McCarthy by James Cross Giblin
Author:James Cross Giblin [Giblin, James Cross] , Date: June 11, 2015 ,Views: 4648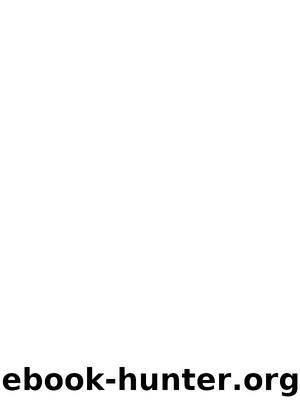 Author:James Cross Giblin [Giblin, James Cross]
Language: eng
Format: epub
Publisher: Houghton Mifflin Harcourt



17. "I Can Investigate Anybody"
JOE STILL HADN'T RECOVERED completely from his surgeries, but that didn't stop him from keeping his promise to campaign for other conservative Republicans around the country. In the month before the November 4 election, he traveled to Arizona, Nevada, Wyoming, Montana, and Washington state in the West, and to Missouri, Michigan, and Indiana in the Midwest. Sometimes he made as many as four speeches a day, warning his audiences of the internal Communist threat and urging them to vote for staunch anti-Communist candidates.
One Republican McCarthy didn't campaign for was Henry Cabot Lodge, the moderate senator from Massachusetts. Lodge, a man of wealth and high social position, had tended to look down on the upstart McCarthy. But that wasn't the main reason Joe chose not to support him. Lodge was running for reelection against Representative John F. Kennedy, a bright young man with tremendous personal appeal. And Joe had a long-standing special relationship with the Kennedy family, especially its patriarch, Joseph P. Kennedy.
The elder Kennedy had made a fortune in the bootleg liquor business when alcoholic beverages were outlawed during the 1920s and early 1930s. He was a conservative Irish American Catholic with strong right-wing views. Although a lifelong Democrat, he had often warned of the Communist menace and had expressed his support for McCarthy's position on the matter even before the senator's Wheeling speech. After McCarthy came to Washington and met Joe Kennedy's eldest living son, John, he was a frequent guest at the Kennedy familycompound on Cape Cod. He dated John's sister Patricia and was also fond of another sister, Eunice. He once joked to his friend Ray Kiermas that if worse came to worst, he could always marry a Kennedy girl.
Rumors circulated in Washington that Joe Kennedy had persuaded McCarthy not to involve himself in the contest between Lodge and John Kennedy. Joe Kennedy was known to have contributed $10,000 to McCarthy's own reelection campaign. McCarthy may not have needed much persuading, since he and John Kennedy, a Democrat like his father, shared many political views. As far back as 1949, the young Kennedy had attacked the policies of Owen Lattimore, the agreements with the Soviet Union that President Roosevelt had reached at the Yalta Conference, and the role George Marshall had played in the Chinese civil war.
Now, in 1952, the fall election campaign was heating up. In Wisconsin, Joe's Democratic opponent, Thomas Fairchild, had received strong support from the state's labor unions. The unions affiliated with the two large union coalitions, the American Federation of Labor (AFL) and the Congress of Industrial Organizations (CIO), spent almost $100,000 on the 1952 election, a very large sum at the time. Most of the unions' money went to the Fairchild organization to bolster its efforts to defeat McCarthy. The AFL also published a brochure, Inside McCarthy, that contained a slashing attack on the senator. Not to be outdone, the CIO issued its own pamphlet titled Smear Incorporated: The Record of Joe McCarthy's One-Man Mob Operations.
Both publications were mailed to thousands of voters throughout Wisconsin.
Download


Copyright Disclaimer:
This site does not store any files on its server. We only index and link to content provided by other sites. Please contact the content providers to delete copyright contents if any and email us, we'll remove relevant links or contents immediately.