The Giant and How He Humbugged America by Jim Murphy
Author:Jim Murphy , Date: September 22, 2014 ,Views: 2777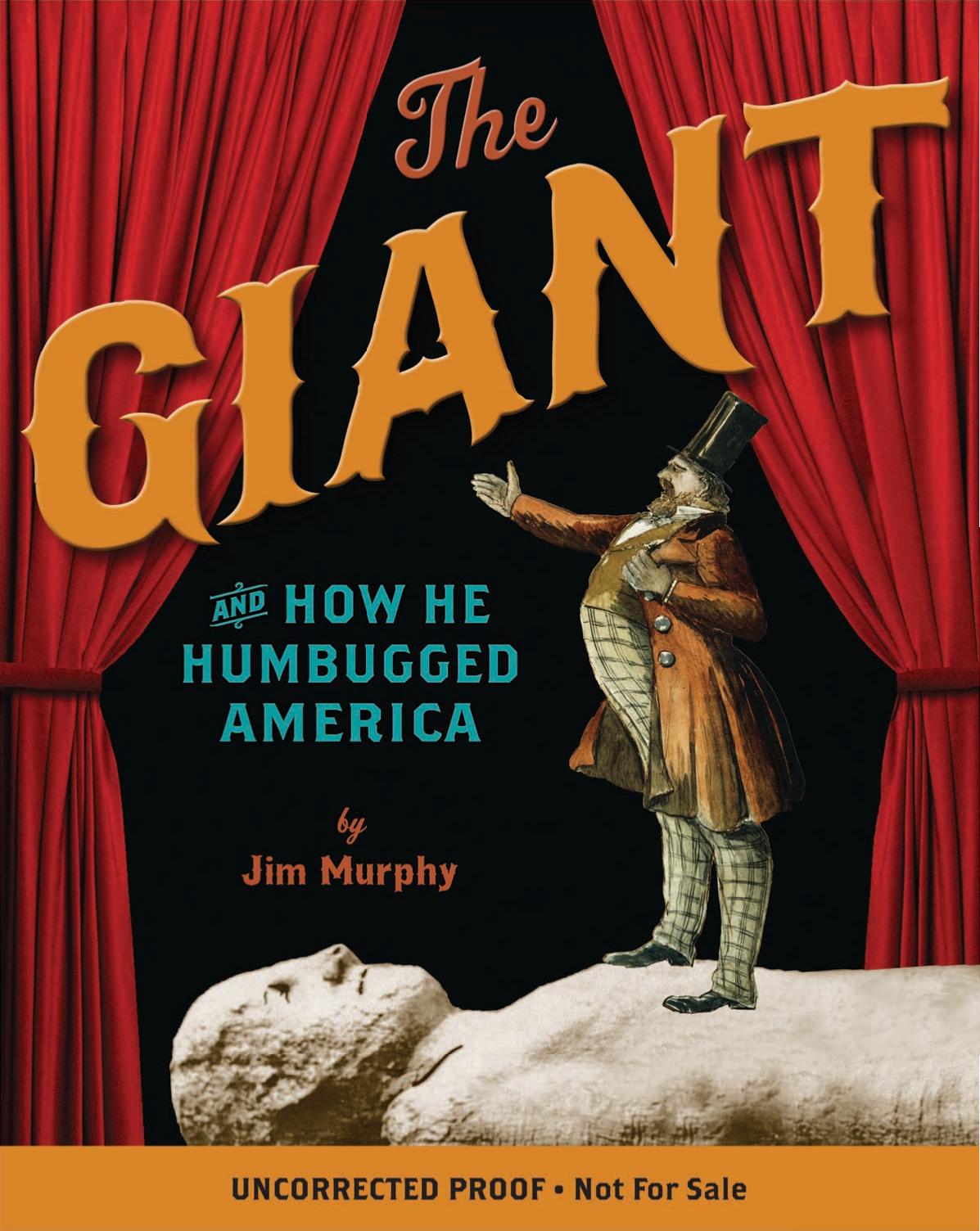 Author:Jim Murphy
Language: eng
Format: epub, mobi
ISBN: 978-0-545-53775-9
Publisher: Scholastic Inc.
Published: 2012-11-11T16:00:00+00:00



Fossil hunting was a rough, dangerous business back in the nineteenth century. Here O. C. Marsh (center back row) is surrounded by his well-armed research assistants. (© Louie Psihoyos/Corbis)
It wasn't until late in November that noted paleontologist O. C. Marsh paid the Cardiff Giant a visit. Marsh had studied paleontology in Europe and returned to the United States where he was appointed professor of paleontology by Yale University in 1866. He had also studied mineralogy, natural history, and geology. During his extensive studies, he had been taught to examine and question objects in great detail. For instance, Marsh noticed immediately that the statue's chisel marks had been made by modern tools and not from the kinds of tools used hundreds of years before.
Marsh examined the statue for a few minutes and came to the same conclusion as Smith and Boynton; the Cardiff Giant was "of very recent origin, and a most decided humbug." Marsh also attacked the scientists who had authenticated the giant as an ancient artifact, saying, "I am surprised that any scientific observer should not have at once detected the unmistakable evidence against its antiquity."
This was followed a few days later by the first reports from citizens of Fort Dodge, Iowa, regarding the origin of the gypsum. Galusha Parsons saw the giant during its stay in Syracuse and wrote back to his hometown newspaper, "I believe [the Cardiff Giant] is made of that great block of gypsum those fellows got at Fort Dodge a year ago." The Iowa papers began running a series of articles tracing the movements of Hull and Martin, with one citizen even recalling Hull's name.
Clearly, evidence was mounting against Hull and his giant, and Hull was growing increasingly nervous. Not so much at being found out. He was actually rather proud of what he had accomplished and wanted people to know he was the mastermind of the entire scheme. But he was worried that the fraud would be officially proven before January 24. That was when the three-month time period in the fraud clause ran out and Hull and his three other original partners would be able to legally collect all the money still owed them.
Out of desperation, Hull approached Ezra Walrath, the former editor of the most outspoken anti–Cardiff Giant newspaper, the Daily Courier. Hull had a proposition for Walrath. Hull would tell him the entire story of the giant if Walrath promised not to print any details that would establish fraud before the January date. He also said he would let Walrath coauthor his book about the Cardiff Giant and share in its profits. Like the twenty other men already involved in the giant scheme, Walrath smelled money and agreed to the deal.
Walrath did give out certain vague details to friends at the paper, and an article appeared in the Daily Courier saying that "a certain person" had "made a full confession of the birth, origin, life and history of the giant." Another newspaper revealed that the statue had been carved in Chicago.
Download


Copyright Disclaimer:
This site does not store any files on its server. We only index and link to content provided by other sites. Please contact the content providers to delete copyright contents if any and email us, we'll remove relevant links or contents immediately.