The Mayflower and the Pilgrims' New World by Nathaniel Philbrick
Author:Nathaniel Philbrick , Date: June 18, 2015 ,Views: 3741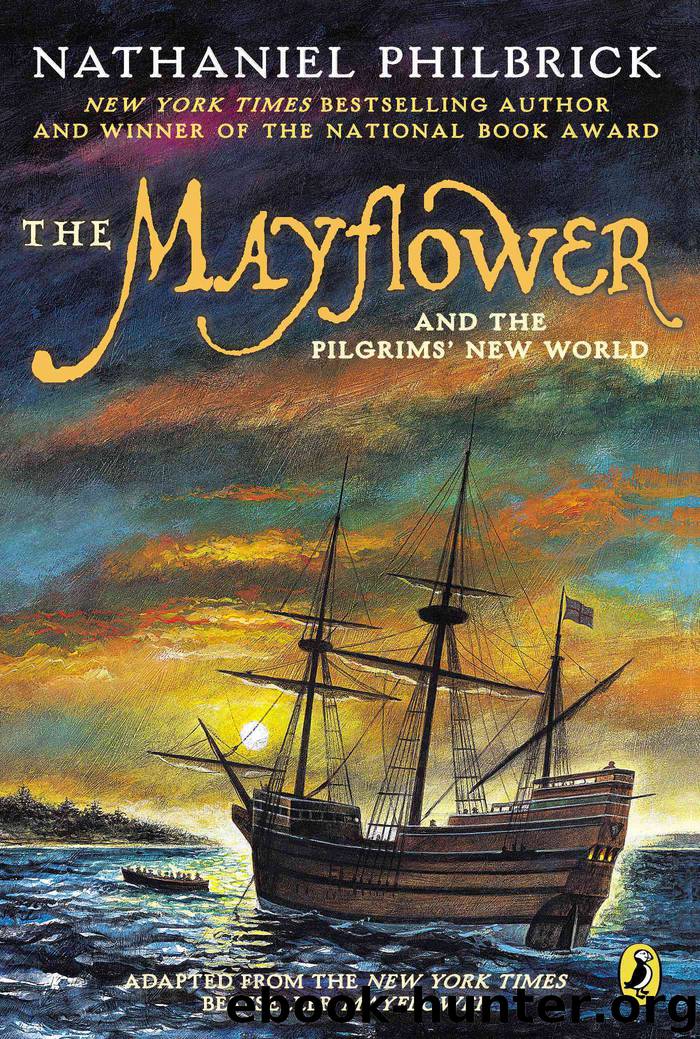 Author:Nathaniel Philbrick
Language: eng
Format: epub, mobi
Publisher: Penguin Group USA, Inc.
Published: 2010-12-02T16:00:00+00:00



◆ A chest reputed to have been brought aboard the Mayflower by William Brewster.
About the same time as Robinson's passing, a new settlement was started just to the north of Wessagussett. One of the settlement's founders was a jolly, down-on-his-luck lawyer from London named Thomas Morton, who arrived with a handful of servants. Morton named the new settlement Merrymount.
As the name of his settlement might suggest, Morton represented everything the Pilgrims had come to America to escape. In addition to being, in Bradford's words, of "more craft than honesty," Morton was an Anglican for whom a sunday was best spent, not in prayer, but in hunting with his falcon or, better yet, sharing a drink with the local Indians. Instead of building a wall around Merrymount, Morton erected an eighty-foot-high maypole that he and his men danced around with their Native neighbors, making a mockery of the solemn religiousness of the Plymouth settlement. What was worse, Morton's friendship with the Indians quickly made him the favored trading partner in the region. He even dared to give them guns, since this helped the Indians provide more furs. It was because of this that Bradford decided to send standish on yet another raid to the north—not to kill any Indians but to seize this "Lord of Misrule," who was eventually sent back to England.
In 1626, Holland purchased Manhattan from the Indians and established the colony of New Netherland. since many of the Pilgrims knew the language, it was perhaps inevitable that Plymouth developed a strong relationship with the Dutch colony. The Dutch trading agent Isaack de Rasiere visited Plymouth in 1627, and his description of the English community on a typical sunday provides fascinating evidence of just how strong standish's influence continued to be, despite Pastor Robinson's warnings about the military leader.
They assembled by beat of drum, each with his musket or firelock, in front of the captain's door; they have their cloaks on, and place themselves in order, three abreast, and are led by a sergeant without beat of drum. Behind comes the Governor, in a long robe; beside him on the right hand, comes the preacher with his cloak on, and on the left hand, the captain with his side-arms and cloak on, and with a small cane in his hand; and so they march in good order, and each sets his arms down near him. Thus they are constantly on their guard night and day.
Download


Copyright Disclaimer:
This site does not store any files on its server. We only index and link to content provided by other sites. Please contact the content providers to delete copyright contents if any and email us, we'll remove relevant links or contents immediately.