Leadership by Doris Kearns Goodwin
Author:Doris Kearns Goodwin , Date: September 18, 2018 ,Views: 1233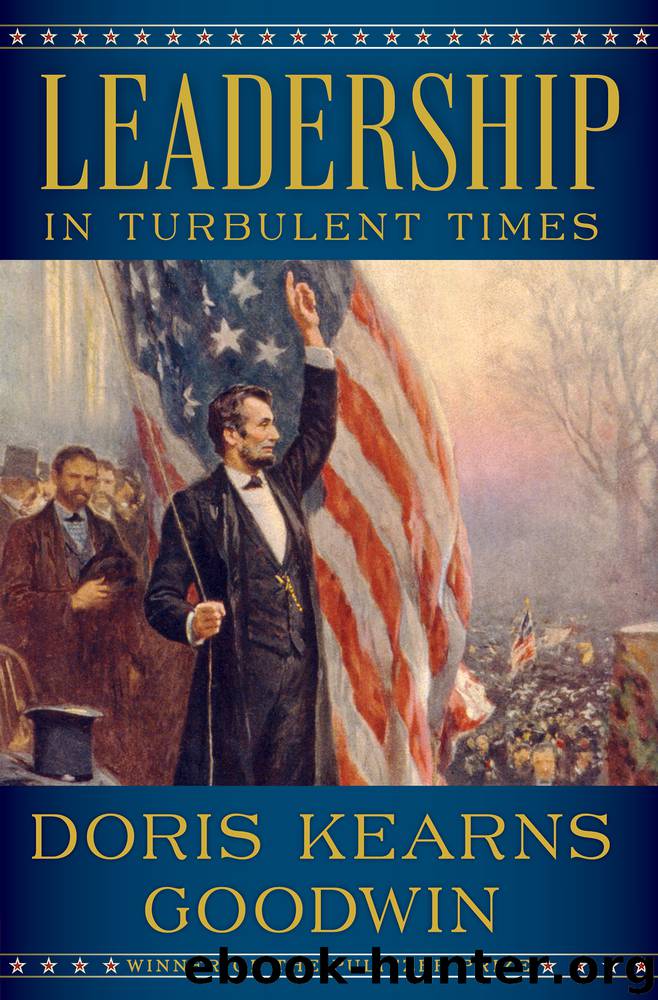 Author:Doris Kearns Goodwin
Language: eng
Format: epub, mobi
Publisher: Simon & Schuster



TEN
CRISIS MANAGEMENT
Theodore Roosevelt and the Coal Strike
It is a dreadful thing to come into the Presidency this way; but it would be a far worse thing to be morbid about it," Roosevelt wrote a friend days after President William McKinley's long-drawn death. "Here is the task, and I have got to do it to the best of my ability; and that is all there is about it."
Widespread warnings of panic swirled that the stock market might well crash unless Roosevelt provided reassurance that a steady and cautious hand had taken the helm. Accordingly, the new president immediately asked every member of McKinley's cabinet to stay on. His friends worried that some of these men might not be "loyal" to him, but he said that if those he kept "were loyal to their work," that was the loyalty for which he cared the most; "if they were not," he would swiftly change them. At the same time, he reached out to the conservative political boss Mark Hanna, McKinley's closest friend, who was now face-to-face with the situation he had dreaded when he cautioned fellow Republicans against putting "that madman" Roosevelt in the vice presidency.
"I hope you will be to me all that you have been to him," the disciplined new president now told the bereft Hanna. And furthermore, he issued a conciliating pledge: "In this hour of deep and terrible bereavement, I wish to state that I shall continue absolutely unbroken the policy of President McKinley for the peace, prosperity, and the honor of the country."
Yet, even as Roosevelt publicly promised continuity, he knew that if he pursued McKinley's conservative policies to the letter it "would give a lie to all he had stood for" in his fight to refashion the Republican Party into a progressive force. The breadth of his hands-on experience at different levels of government, from the state legislature to the police department to the governor's chair, had sensitized Roosevelt to the hidden dangers of the age: the rise of gigantic trusts that were rapidly swallowing up their competitors in one field after another, the invisible web of corruption linking political bosses to the business community, the increasing concentration of wealth and the growing gap between the rich and the poor, the squalid conditions in the immigrant slums, the mood of insurrection among the laboring classes.
So, on his first day in office, Theodore Roosevelt signaled to journalists that despite his endorsement of the status quo, a new political era was dawning. The Constitution, he reminded them, had provided for his succession as president, and he was determined "to act in every word and deed precisely as if [he] and not McKinley had been the candidate for whom the electors cast the vote for President." He had cut his political teeth in the endless crosscurrents and whiplash between machine bosses and reformers. He mistrusted and feared the former and often disappointed the latter. If it was necessary to temporarily bide his time to avoid upheavals in the market, anyone
Download


Copyright Disclaimer:
This site does not store any files on its server. We only index and link to content provided by other sites. Please contact the content providers to delete copyright contents if any and email us, we'll remove relevant links or contents immediately.