Futebol by Alex Bellos
Author:Alex Bellos , Date: January 29, 2015 ,Views: 1569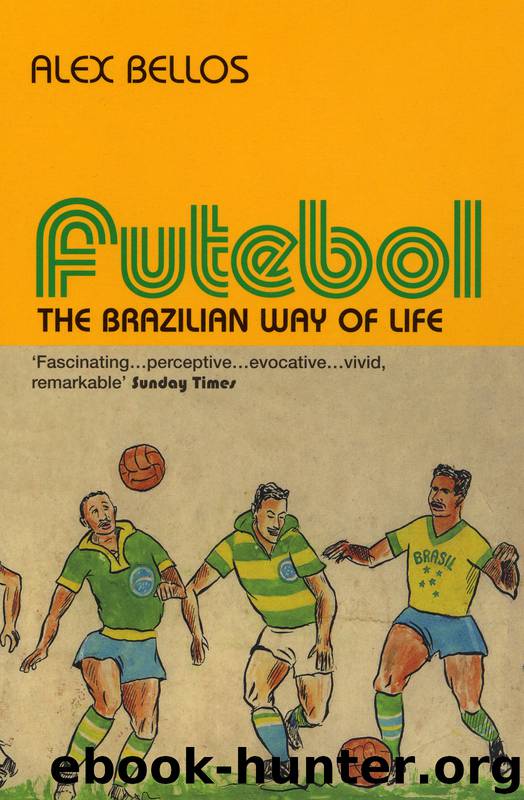 Author:Alex Bellos
Language: eng
Format: epub
Publisher: Bloomsbury Publishing
Published: 2009-01-28T16:00:00+00:00



Catholicism in Brazil is as old as the discovery of South America. Four days after Portuguese navigator Pedro Alvares Cabral stumbled across an idyllic coastline on his way to India, on 22 April 1500, he ordered a Mass to be held on the shore. He baptised his discovery the Isle of the True Cross. During Portuguese colonisation, the militant Catholicism of the Iberian peninsula kept religion central to Brazilian life. It was only at the beginning of the republic, in 1889, that the link between Church and state was cut. But already a deep religiosity was part of the Brazilian psyche. Construction of the Christ statue in Rio in 1931 showed that the Church was a strong institution – stronger than the state, at least, which had just been through a revolution. Subsequent governments sought refuge in Catholicism's moral authority. More than 70 per cent of Brazilians are Roman Catholic, making it the world's largest Catholic country.
The Portuguese community, proud of its heritage, has kept conspicuously Catholic. Portuguese social clubs invariably have a small chapel. Vasco da Gama, the colony's most prominent institution, has gone one step further. It has a chapel the size of a church inside its stadium. No club in Portugal has a chapel the size of Vasco's. It is as if Rio's Portuguese – infected by Brazil's sense of enormity-reinvented their own characteristics on a much larger scale. Vasco's chapel dates from the 1950s. When it was founded earth from all the main Portuguese clubs, including Benfica, Sporting and Porto, was brought over and buried underneath.
Our Lady of the Victories is a striking white building with stained-glass windows about twenty metres behind one of São Januário's goals. It can be seen from every point in the stadium since the stands only cover three sides of the pitch. There were plans to move the chapel so seating could go all around but this was vetoed. Our Lady cannot be touched. A new project has been approved that will incorporate it. The structure will be an architectural oddity since not only will it leave a gaping hole for the chapel but there will be a passageway from the chapel that runs directly on to the pitch. Hallowed turf indeed.
José Carlos Lino de Souza used to be a Vasco athlete. He competed in 100m and long-distance races and then fenced foil and sabre. The day he was ordained Padre Lino his colleagues at Rio's São José seminary cheered him with Vasco banners as if he'd won a gold. Padre Lino is now Vasco's priest. It is an evocative image – the spiritual leader of the team whose crest includes a caravel used five hundred years ago by sabre-rattling Catholic colonisers is a champion fencer.
On Saturdays Padre Lino performs his priestly duties at Our Lady of the Victories. I visit one sunny autumn morning. The chapel is tidy and full of flowers. It fits about a hundred people, although only about twenty are inside. The comforting noise of tennis being played outside lightly echoes through the chapel walls.
Download


Copyright Disclaimer:
This site does not store any files on its server. We only index and link to content provided by other sites. Please contact the content providers to delete copyright contents if any and email us, we'll remove relevant links or contents immediately.