Against Urbanism by Franco La Cecla;
Author:Franco La Cecla; , Date: July 18, 2020 ,Views: 170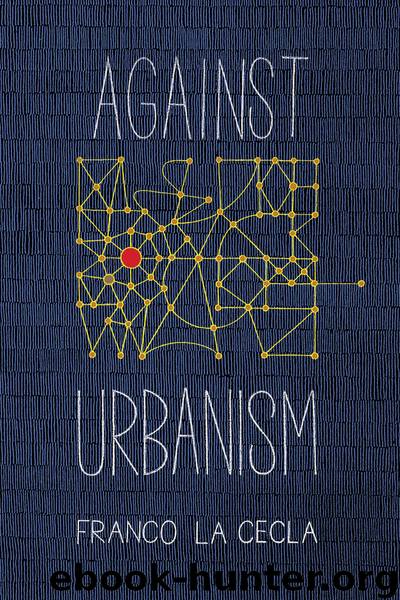 Author:Franco La Cecla;
Language: eng
Format: epub
Publisher: Independent Publishers Group
Published: 2020-07-17T16:00:00+00:00



In short, with respect to participation, the social impact assessment implies involving private or public planning entities in a different manner of interpreting an intervention and, above all, of a different timing. In fact, if that is the case, it is a kind of both proactive and successive monitoring of a completed project. What is the impact of something such as Expo 2015? What is the impact on historic Harlem in Manhattan of the redoubling of the size of the Columbia campus? What is the impact of the erection of a high-speed train station in the outskirts of Barcelona in a high-density, socially compact neighborhood?8
Social impact assessment provides a reading of the inhabited territory that does it justice, treating social issues not as a tabula rasa but as something to be reckoned with on a par with architectural and urban preexistence. Social impact assessment "materializes" the body of the citizens and their connections with the place and among themselves and makes visible that reciprocity that constitutes housing and its culture. Inside social impact assessment a specific interpretation is attributed precisely to the added value of the home, that being in one particular place makes it more precious and the invitation to others to join in becomes more tempting. And then there is the problem of gentrification, which cannot be addressed in a banal and mechanical manner.
Housing itself creates a form of gentrification, because it makes a part of the city safer, more social, more filled with offers of networks in the neighborhood, petty trade and the general management of daily life. Perhaps slums that have been degraded with time become transformed by those who live there into places that well-to-do classes and castes can think of moving into. What is banally forgotten is that the inhabitants themselves are provoking the gentrification, because exactly like everyone else they aspire to improve the everyday conditions of their own existence. Often, as happens in the slums, this improvement is coupled with the entry of an impoverished middle class, who in relocating see an opportunity for saving and integrating into a less competitive network. But the same story also goes for marginal neighborhoods, deteriorated suburbs, and abandoned historic centers.
Social impact assessment can make interpreting these processes an interesting key to urban dynamics and something more than pure anti-gentrification recriminations. It is clear that what interests me here is the cognitive character of social impact assessment and its fallout on the play of opposing forces in a city. But I would like to subject this game to the purely syndical and demanding logic of the interests in the conflict. Often this reasoning contributes only to a city effect characterized by fragmented interests, to an idea of urban cohabitation as pure combat managed by representatives of differing and opposing minorities and communities (although not by them directly, but by professional combatants). This vision has nothing to do with the possibility of creating cities that offer to those who live there a sense of togetherness and of shared interests.
Download


Copyright Disclaimer:
This site does not store any files on its server. We only index and link to content provided by other sites. Please contact the content providers to delete copyright contents if any and email us, we'll remove relevant links or contents immediately.