You Cannot Be Serious by John McEnroe
Author:John McEnroe , Date: March 16, 2018 ,Views: 870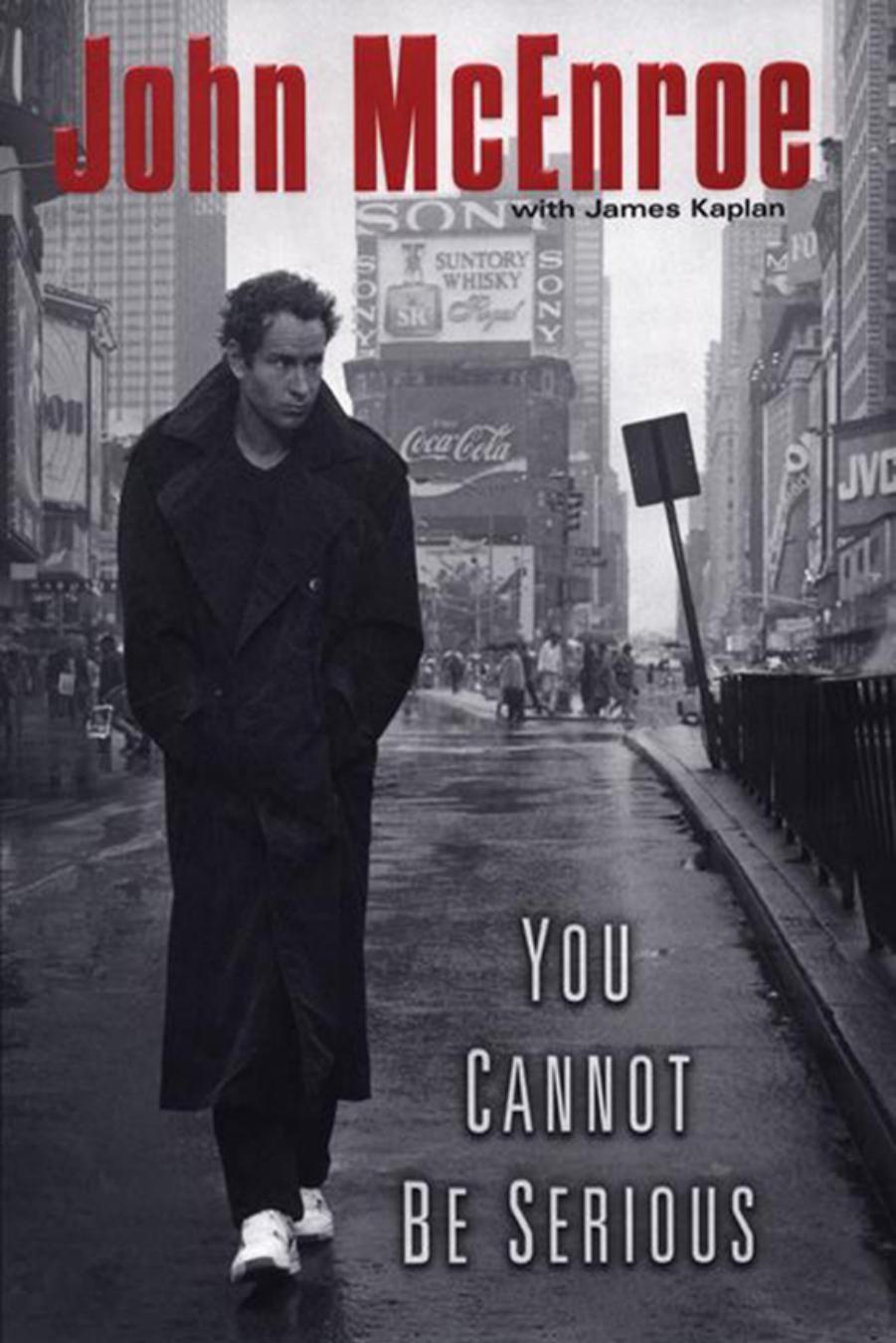 Author:John McEnroe
Language: eng
Format: epub
Publisher: Penguin Publishing Group
Published: 2002-03-16T05:00:00+00:00



IN DECEMBER I played the Australian Open for the first time. The tournament was still on grass in those days, in Melbourne's venerable Kooyong Stadium, Harry Hopman's old stomping grounds. In the past, traveling all that way for a comparatively minor major (if you will) had always felt like too much to me. However, the fact that guys like Vilas and Kriek had won it (twice apiece! On grass!) in the last few years goaded me. The field that year was strong—Lendl, Teltscher, Kriek; the up-and-coming Swedes Jarryd, Nystrom, and Wilander; and a hot young Aussie prospect named Pat Cash—but I felt I had a good chance to win the tournament. In fact, I felt I should win it.
The courts at Kooyong were a little odd: There was a slight uphill grade from baseline to net on each side, to facilitate drainage, and that tiny hill changed the usual grass-court equation ever so slightly, which allowed players like Kriek and Vilas to triumph over serve-and-volleyers.
And it was hot: December is the beginning of the Australian summer.
Those are my excuses.
I made it through to the semis without much difficulty. The day before my match against Wilander, I was practicing with Peter McNamara, who had had a horrific knee injury earlier in the year—the week after he had beaten Lendl in the finals at Brussels and going to number seven in the world. Peter was just starting to come back, but he was still limping pretty badly. I thought about how my ankle and shoulder had healed, and I had one of those there-but-for-the-grace-of-God moments: I thought, "Man, I am so lucky I've got my health—I'm going to win this thing!" I really thought my chances against Wilander on grass were excellent.
And then that night, somehow—it had to be psychosomatic—my knee went out on me! I wonder to this day: Was it really too much for me to relax and smell the roses for just that one moment? Did it feel like too big a deal to win the Australian my first time out?
In any case, the next morning I was panicking. I went to the trainer, who taped me up, but after splitting the first two sets with Wilander, I felt I wasn't moving right, and I ripped all the tape off. It didn't help. I lost in four sets, and Wilander killed Lendl in the final.
I had learned my lesson: Don't relax. Not while you're trying to stay on top of the world. Something changed for me at the end of that year—maybe the losses to Scanlon and Wilander woke me up; maybe I'd finally accepted that Borg wasn't coming back. Maybe it was the fact that, after my mystery knee problem quickly cleared up, I was completely healthy for the first time in months. Whatever the reason, I realized that the months were slipping by and I wasn't going to be young forever. I was about to turn twenty-five, middle-aged for a tennis player. It was time to seize the moment.
Download


Copyright Disclaimer:
This site does not store any files on its server. We only index and link to content provided by other sites. Please contact the content providers to delete copyright contents if any and email us, we'll remove relevant links or contents immediately.