Ways of Grace by James Blake
Author:James Blake , Date: August 26, 2017 ,Views: 692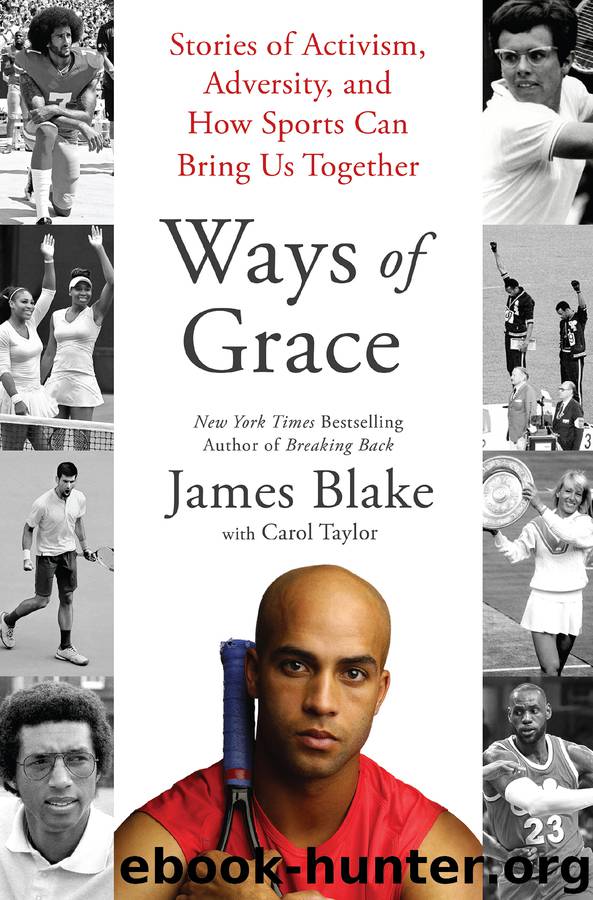 Author:James Blake
Language: eng
Format: epub
Publisher: HarperCollins
Published: 2017-06-27T04:00:00+00:00



Public Perception of Female Athletes
Although today women have competed in and found success in almost every area of the male-dominated world of sports, they continue to struggle for balance, and at times acceptance, within a sport model founded on the outmoded and antiquated characterization of women as the weaker sex, and of strong competitive women as unfeminine and unattractively masculine. Though not as wide-ranging as the perception of women as the weaker sex (a myth shattered by Billie Jean King), this outdated notion of men and women as not being equal has often formed a baseline for standards and the criteria for how achievements are measured, how systems are created, and even how whole organizations are founded or structured.
Although it is not as overt as in the 1900s, when doctors thought that physical activity would endanger women's reproductive systems and also create "unsightly" muscles, outdated conceptions of women are still prevalent in sports today. Now they distinguish themselves in different, less overt, more subtle ways. For instance, such attitudes manifest themselves in the social expectations of male and female athletes, how they should look and act, and also in inequitable prize money and endorsement deals. Let's take, for instance, Venus and Serena Williams.
The unapologetic physicality and sheer prowess of trailblazers like Billie Jean King, Martina Navratilova, and Venus and Serena Williams debunked the stereotypes of how women play or should play tennis, and how they should look while doing it. When you combine these accomplishments with their activism—King for gender equality, Navratilova for gay rights and marriage equality, and the Williams sisters for equal prize money and women's advocacy—they have not only changed the perception of female athletes on the court, they have also literally changed the game, and women's roles in sports and society.
The Williams sisters picked up a racket at three and four years old and have been a force in tennis ever since. Serena Williams has been working steadily for equality in endorsement monies with white female players. Despite being a top tennis player, Serena Williams was making $10 million less in endorsement money than Maria Sharapova, despite Sharapova's not being a real rival to Williams for years. Williams's endorsement deals exceeded Sharapova's only after Sharapova tested positive in a doping incident, after which she was banned from playing professional tennis for fifteen months. This gap may point to long-held prejudices regarding female sports stars and how fans (and advertisers and sponsors) feel they should look, or want them to look.
When the Williams sisters first hit the court, they were undeniably unlike any other female tennis players. They courted attention in not only their unorthodox and unapologetic tennis attire, and unabashed braided and beaded hairstyles, but also the sheer ferocity of their game. Though both tennis players, they are as different from each other as their game. Venus is tall, leggy, and lithe at 6'1". Venus plays gracefully but unemotionally. She is a focused, strategic, and composed baseline player, and a skilled volleyer with an attacking all-court game.
Download


Copyright Disclaimer:
This site does not store any files on its server. We only index and link to content provided by other sites. Please contact the content providers to delete copyright contents if any and email us, we'll remove relevant links or contents immediately.