Tiger Woods by Jeff Benedict & Armen Keteyian
Author:Jeff Benedict & Armen Keteyian , Date: August 6, 2020 ,Views: 272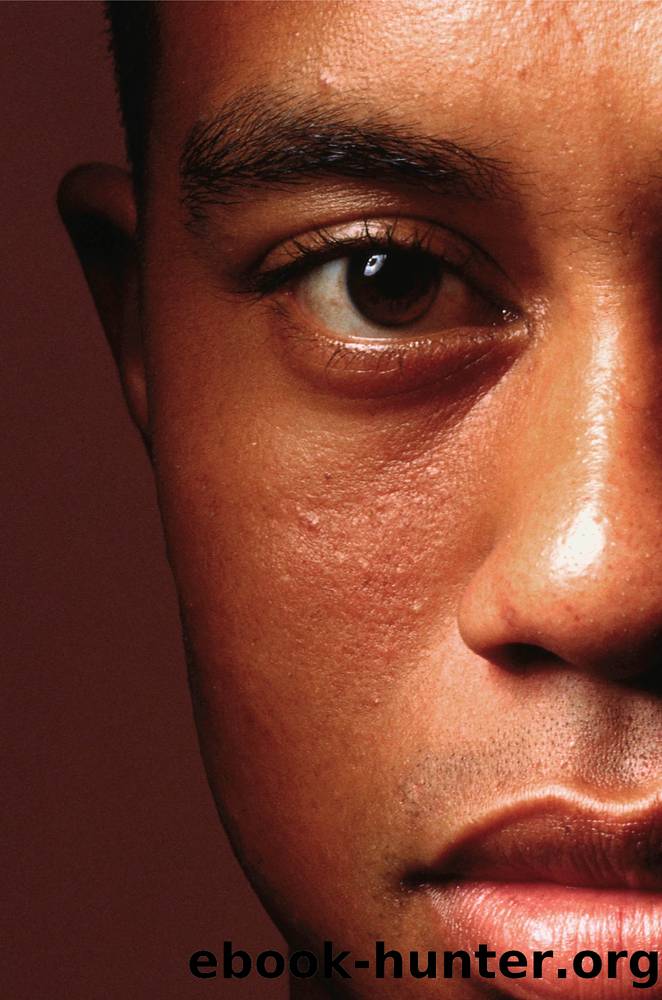 Author:Jeff Benedict & Armen Keteyian
Language: eng
Format: epub
Publisher: Simon & Schuster



CHAPTER TWENTY-ONE
CHANGES II
From the start, the atmosphere at the 2002 US Open at Bethpage Black on Long Island in New York felt more like a Giants football game at the Meadowlands than a golf tournament. The New York fans boisterously shouted, chanted, and cheered at decibel levels that exceeded anything Woods had heard in his entire career. But the loudest ovations weren't for him—they were reserved for the number-two-ranked golfer in the world, Phil Mickelson. Tiger had never particularly liked Mickelson and went out of his way to badmouth him, routinely referring to him as "Phony Phil." It was Tiger's preferred means of exerting control over a competitor while at the same time keeping as much distance as possible between them. Although Mickelson, about to turn thirty-two, had yet to win a major championship, Tiger recognized that he had emerged as a rival worth watching.
Tiger's disdain for Mickelson went beyond the ropes, though. Mickelson was a perennial fan favorite, with his everyman image, which Tiger, like many regulars on Tour, felt was artificial. Mickelson had a beautiful wife and two young children, and they were frequently around him on the Tour. In the final round at Bethpage, Mickelson had to back away from the fifteenth tee when the "Let's go Mick-el-son" chants grew too loud. It was Mickelson's birthday, and on the seventeenth tee, his fans sang "Happy Birthday" to him.
But like a well-oiled machine, Tiger led from start to finish, never allowing Mickelson to get close enough to inspire any hope. While he drew his share of cheers, Tiger didn't engage the fans as his rival did. Instead, he wore a scowl throughout on his way to capturing his eighth major championship. His dour demeanor prompted Sports Illustrated senior writer Michael Silver to posit afterward: "Has any pro golfer—hell, any great athlete—ever looked so grim while doing his job?"
One problem may have been boredom. It had taken Tiger just twenty-two majors to win eight times. Nicklaus, in contrast, needed thirty-five majors to collect his first eight wins. With his triumph at Bethpage, Tiger had won seven of the last eleven major championships. There was no one to really challenge him. His only source of stimulation came from his obsession with continually getting better, a compulsion at the root of a slow-forming rift between him and Butch Harmon. Personally, they still got along fine. But Tiger had lost interest in Harmon's philosophy. Essentially, Harmon felt that Tiger had perfected his swing and simply needed to maintain it with subtle refinements—an opinion that was supported by the fact that Tiger was in the midst of a 264-week run as the number-one ranked golfer in the world.
Maintenance, however, was a word Tiger hated. He was a man in constant search of something he couldn't find. It made him a hard person to be around, much less to like, even for his friends. "He was so consumed with being the greatest golfer ever; he wasn't a very social guy," said Charles Barkley. "Golf is just a game.
Download


Copyright Disclaimer:
This site does not store any files on its server. We only index and link to content provided by other sites. Please contact the content providers to delete copyright contents if any and email us, we'll remove relevant links or contents immediately.