The Puzzle Solver by Tracie White
Author:Tracie White [White, Tracie] , Date: February 24, 2021 ,Views: 39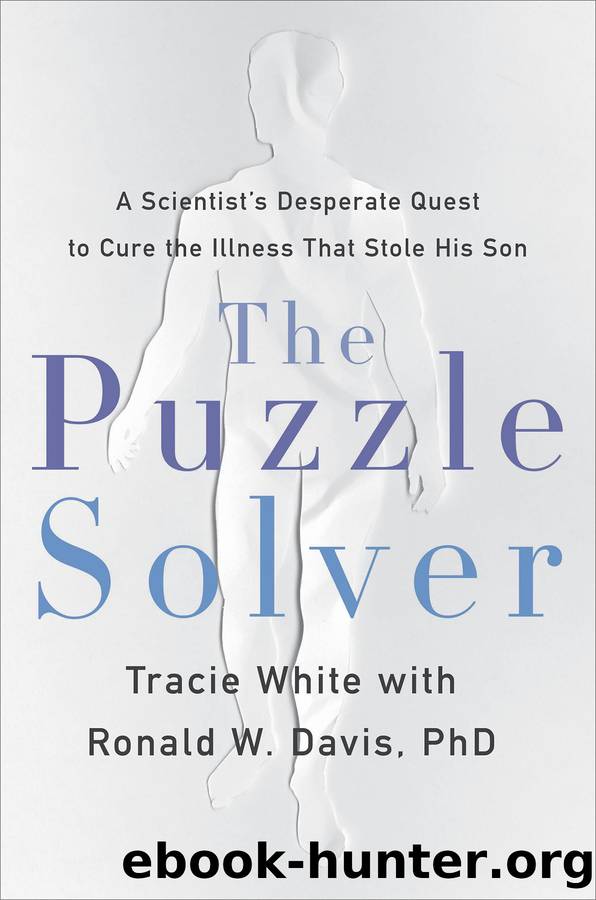 Author:Tracie White [White, Tracie]
Language: eng
Format: epub
Publisher: Hachette Books
Published: 2021-01-05T00:00:00+00:00



The Kennedys left their Truckee home, with the sweeping vistas from the living room window and the cross-country skiing steps outside their door, and crossed the mountain to the other side of the Donner summit below the snow line to a new home in Weimar in 1995. They still make the hour-long drive every few months to Incline Village to see Dr. Peterson, but they've managed to find some peace in the rural location, leaving both the snow-shoveling and the constant harassment behind. Peterson never did leave town, and during the thirty or so years since, the harassment has never completely subsided. He continues to live with the reputation as a "quack" from many in town. At the same time, he's managed to treat more than eight thousand ME/CFS patients from around the world.
"We just wanted to start over," Gerry told me after the couple had welcomed me inside their home. Janice had taken my coat and asked me if I'd like a cup of tea. The home was comfortable and tidy with a frosty but well-tended garden visible through a sliding glass door that led to the backyard. She brought me green tea in a china cup, and Gerry smiled. The couple, married for more than fifty years now, worked in tandem, much like Janet and Ron. They glanced at each other, nodding in silent agreement, as they situated me on a couch. I thought of my own husband and smiled at how we cleared out the dishwasher together.
"I'm sorry, but we've had some bad experiences with the media in the past," Gerry said, somewhat sheepishly. Then he boasted about his interview on a 60 Minutes episode. Not all of it was bad. They showed concern about the road I'd taken to get there. Apparently GPS had led me astray.
Both were gray-haired and pleasant, trim and dressed in similar green-print, button-down shirts. Gerry's face was ruddy and kind. He stood tall. Janice kept her chin tipped high and carried herself in an elegant, if slow, manner to the kitchen for tea. They looked the typical retired couple, comfortable and content. Even healthy. But they weren't. Like so many others with ME/CFS, they looked too healthy to be sick and were repeatedly disbelieved.
But regarding Janice, who has been the sicker of the two, I recognized the tension lines in her forehead that I've seen in other chronically ill patients. I link it to months and years of intense concentration to control pain. Or maybe she was just concentrating hard to make it through our sudden meeting. I knew from other ME/CFS patients that they only had an allotted amount of energy daily or weekly, and I knew she would crash right after. I felt that familiar guilt tugging at me with every minute I spent in their home.
Looking at them reminded me again of how important love was for the survival of those with ME/CFS. Loneliness was almost a symptom of the disease. To me, theirs was a love story.
"We still had each other," Janice said, staring up at her husband tenderly.
Download


Copyright Disclaimer:
This site does not store any files on its server. We only index and link to content provided by other sites. Please contact the content providers to delete copyright contents if any and email us, we'll remove relevant links or contents immediately.