The Coregasm Workout by Debby Herbenick
Author:Debby Herbenick [Herbenick, Debby] , Date: April 18, 2016 ,Views: 1438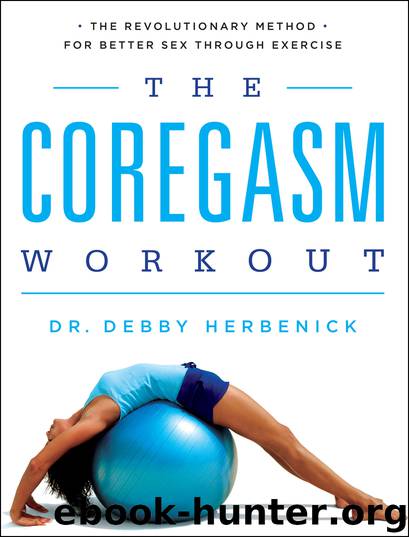 Author:Debby Herbenick [Herbenick, Debby]
Language: eng
Format: epub
ISBN: 9781580055659
Publisher: Seal Press



5
[It would start] really low inside, like inside the genital area . . . rather than just necessarily outside stimulation. After yoga, especially during meditation, just being really relaxed, like after doing some [yoga] positions and being really slow and fluid about it and then just relaxing and meditating and sitting in the lotus position and just relaxing, yeah, a wave would just come over me.
—ELIZABETH
CHAPTER 5
C.O.R.E. PRINCIPLE 3: RELAX AND RECEIVE
MANY WOMEN SEEK assistance in hopes of increasing sexual desire, satisfaction, or arousal. In recent years, a variety of pharmaceutical medications have been used in clinical trials to treat women's sexual difficulties. Many of these have been used in hopes of increasing women's sexual desire, satisfaction, or arousal. Yet, so far, most medications tested have been shown to be pretty ineffective for these sexual concerns.
These disappointing results led doctors and scientists to explore alternative approaches to treating sexual difficulties, including healthy lifestyle changes like exercise as well as Eastern philosophies and practices like mindfulness, tantra, and yoga, which have a history thousands of years in the making. Those who came generations before us understood how to tap into the wisdom of our bodies and minds; their teachings spoke to the importance of relaxing, of allowing oneself to receive.
Many people in our studies described how exercise arousal and orgasm helped them adopt a mindset of receptivity. They chose to open themselves to their mind-body experience and follow where those feelings led them.
Now, this might sound contradictory to what you've been reading so far, especially after so many people's accounts of reaching successful arousal through strenous exercise. Though many have described exercising with intensity, their intensity isn't necessarily frenzied; it's focused. Being "in the zone" while running, swimming, or pedaling can feel relaxing without feeling stressful.
COREGASM 101
FOR BETTER SEX, QUIT!
Download


Copyright Disclaimer:
This site does not store any files on its server. We only index and link to content provided by other sites. Please contact the content providers to delete copyright contents if any and email us, we'll remove relevant links or contents immediately.