The Lady on the Train by Gerry Burke
Author:Gerry Burke [Burke, Gerry] , Date: January 20, 2023 ,Views: 38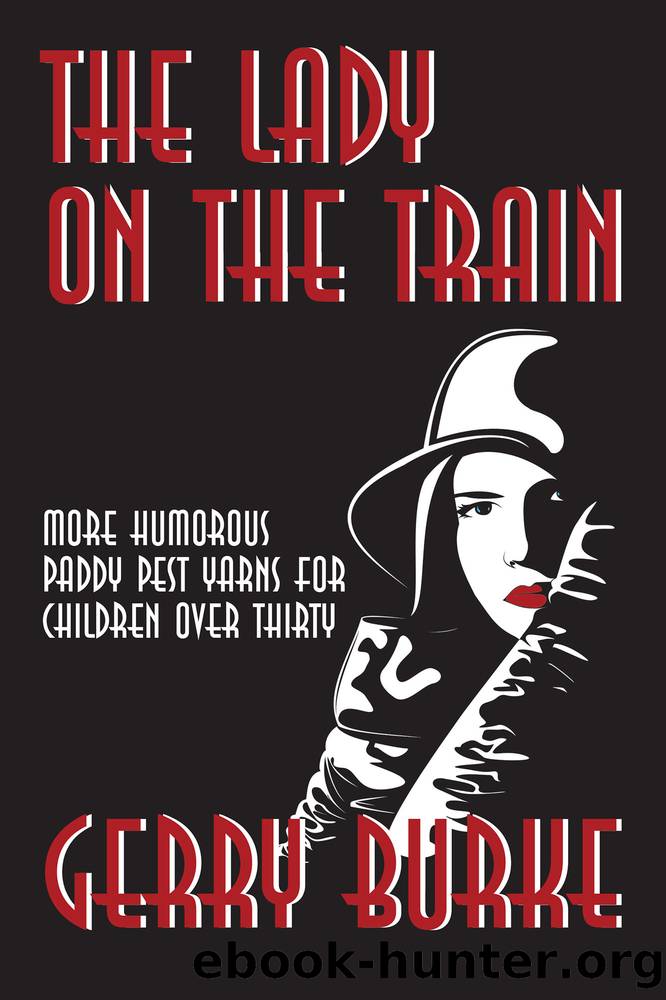 Author:Gerry Burke [Burke, Gerry]
Language: eng
Format: epub
ISBN: 9781469746920
Publisher: iUniverse
Published: 2012-02-29T05:00:00+00:00



The terrible twins
A TALE OF TAILS
The House of Butterflies was a pleasure palace in a predominantly Polish precinct in Philadelphia, Pennsylvania. However, the only poles in the immediate vicinity of this three-story brothel were those that supported their power lines. Madam Chu Yu imported her indentured labor from her home province of Guangdong. The girls were shipped directly to the docks, where they were whisked away in the back of a Chinese laundry van to the House of Butterflies. The ladies received free board and lodging, and could expect to pay off their debt to Madam Yu within seven years. That's a long time to be lying on your back.
You may wonder how I know all this, and I can understand why you would ask. In truth, it was one of those quirky coincidences. The building is such an imposing edifice; you just have to detour off the main street to take in all the charm and grace of this Gothic masterpiece. The old-world residence is set back from the road at the end of a winding path, and I just happened to be in the vicinity when I heard this ear-piercing scream. As I looked up, I saw a naked lady fly over the balustrade on the roof, and plummet to her death below. She hit the ground with an almighty thump, not ten feet from me.
Lights came on, doors were opened, and on-lookers flocked to the scene, to see what they could do. I was already there, and it was obvious that the poor thing was dead. I still felt a bit embarrassed for her, lying there on her back, completely naked. I did what any decent chap would do. I took off my hat and placed it over her private parts. I then dialed the emergency line
In the meantime, quite a crowd was gathering, and it was hard to keep them back. A very inebriated gentleman, who was an assertive drunk, looked down at the naked body and my strategically placed hat, and tried to take control.
"OK folks; the first thing we gotta do is get that guy out of there."
"Excuse me, pal. This doesn't concern you. Would you mind moving on?"
When the law arrived, I noticed that the lead detective was a woman, and I gave her my business card. A male would have flicked it into the dirt, but she was most amenable.
"Well Paddy, I don't know how you can contribute, but we will probably need all the help that we can get. Follow me and stay close."
Inside the house, all the girls were gathered in the vestibule, and they were in various states of undress. Most were sobbing, and the madam was doing her best to keep them under control. Detective Inspector Woodley isolated the lady of the house, and plied her with questions. She was a pretty brutal interrogator. As you might expect, the Chinese woman was inscrutable.
"Girl come off street. Ask for job. I hardly know her. She must be having shower, and fall out window.
Download


Copyright Disclaimer:
This site does not store any files on its server. We only index and link to content provided by other sites. Please contact the content providers to delete copyright contents if any and email us, we'll remove relevant links or contents immediately.