The Great Deluge by Douglas Brinkley
Author:Douglas Brinkley [Douglas Brinkley] , Date: June 8, 2017 ,Views: 819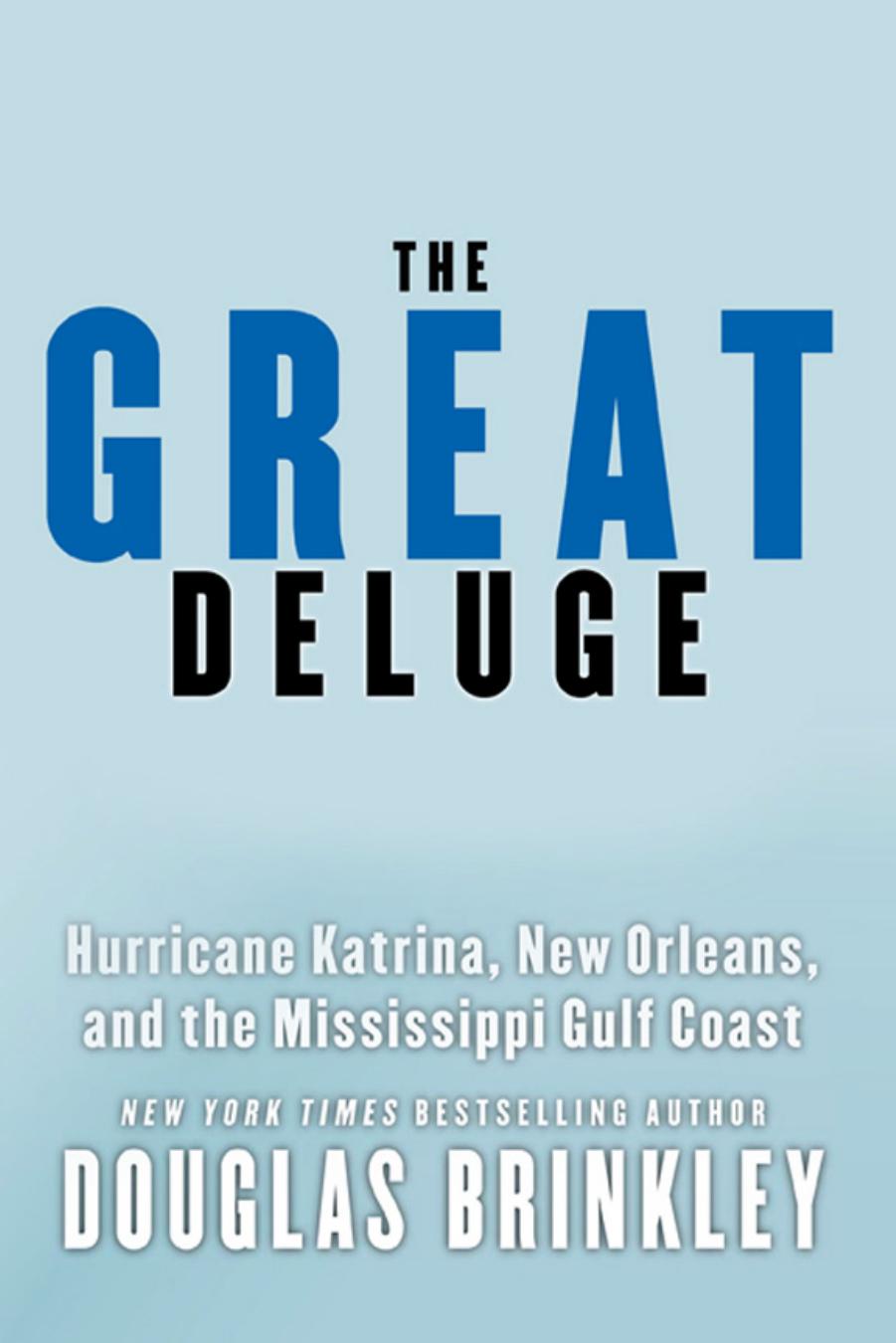 Author:Douglas Brinkley [Douglas Brinkley]
Language: eng
Format: epub
ISBN: 9780061744730
Publisher: HarperCollins
Published: 2006-06-07T16:00:00+00:00



VIII
The Baton Rouge Advocate, which considered itself the state's newspaper, felt an obligation to cover every stricken community in its pages. One especially harrowing story, written by Sandy Davis, told of the "Wall of Water" that came crashing into the Chalmette home of Dorothy Hingle and her son, Russell Embry. Terrified as Katrina blew into town, Hingle lit a candle, giving their modest brick home on Roselta Street a grotto feeling. She held her handicapped son in bed. Because Embry was a quadriplegic, the Department of Social Services was supposed to evacuate them. But no one came. They were stuck in Chalmette with prayer as their only safeguard. And while we'll never know Russell and Dorothy's last thoughts or actions, we do know, through the Advocate, that Katrina swallowed the mother and son without remorse. Five days after Katrina, Acadian Ambulance and Med Air still had not picked up their corpses. But the St. Bernard Parish Fire Department had come around, putting a huge orange X on the house adjacent to the numeral 2, to indicate two dead bodies.
In Chalmette, as well as the adjoining town of Meraux, regular citizens suffered something even worse than a hurricane and worse than a flood. The entire community was washed away, not only by up to twenty or thirty feet of water, but also by oil. Lots of oil.
Murphy Oil had evacuated its St. Bernard facility between 3 and 4 P.M. on Sunday, August 28. Unfortunately, the staff didn't follow procedure. When a hurricane threatened, they were required to fill any empty or half-empty crude-oil tanks with water. If a tank wasn't full, it could float away, causing spillage. That was exactly what happened to tank 250-2. The dispute was whether Murphy Oil did this intentionally to save money or whether it was an unintentional mistake due to human error. When the floodwaters came, the seven-foot-tall tank sloshed away and headed west into a residential area of Meraux. Big oil companies like Gulf, Shell, Exxon, and Texaco knew to avoid setting up shop in such a dangerously low-lying zone, but Murphy Oil, which had a crude-oil refinery in Meraux, probably couldn't resist the lower costs and they took the gamble. After Katrina destroyed the Chalmette area in a matter of thirty minutes, the firm's confused response exacerbated the suffering of thousands.
Shortly after Chalmette and Meraux were transformed into a watery tableau, a Coast Guard investigator reported that approximately 1,000 houses were poisoned by a crude-oil spill courtesy of Murphy Oil. More than 25,100 barrels of crude oil were dumped on these modest houses—based on a 2005 report from the Environmental Protection Agency. The Coast Guard eventually did a good job trying to clean up the Meraux streets—for example, sand was poured on roads to prevent oil slicks and lessen the possibility of auto accidents—but it was a lost cause. "It's all oil," Murphy Oil employee Shepard Brown, who lived only blocks from the refineries, told USA Today. "You're never going to get that clean.
Download


Copyright Disclaimer:
This site does not store any files on its server. We only index and link to content provided by other sites. Please contact the content providers to delete copyright contents if any and email us, we'll remove relevant links or contents immediately.