The Best American Short Stories 2020 by Curtis Sittenfeld
Author:Curtis Sittenfeld , Date: November 5, 2020 ,Views: 395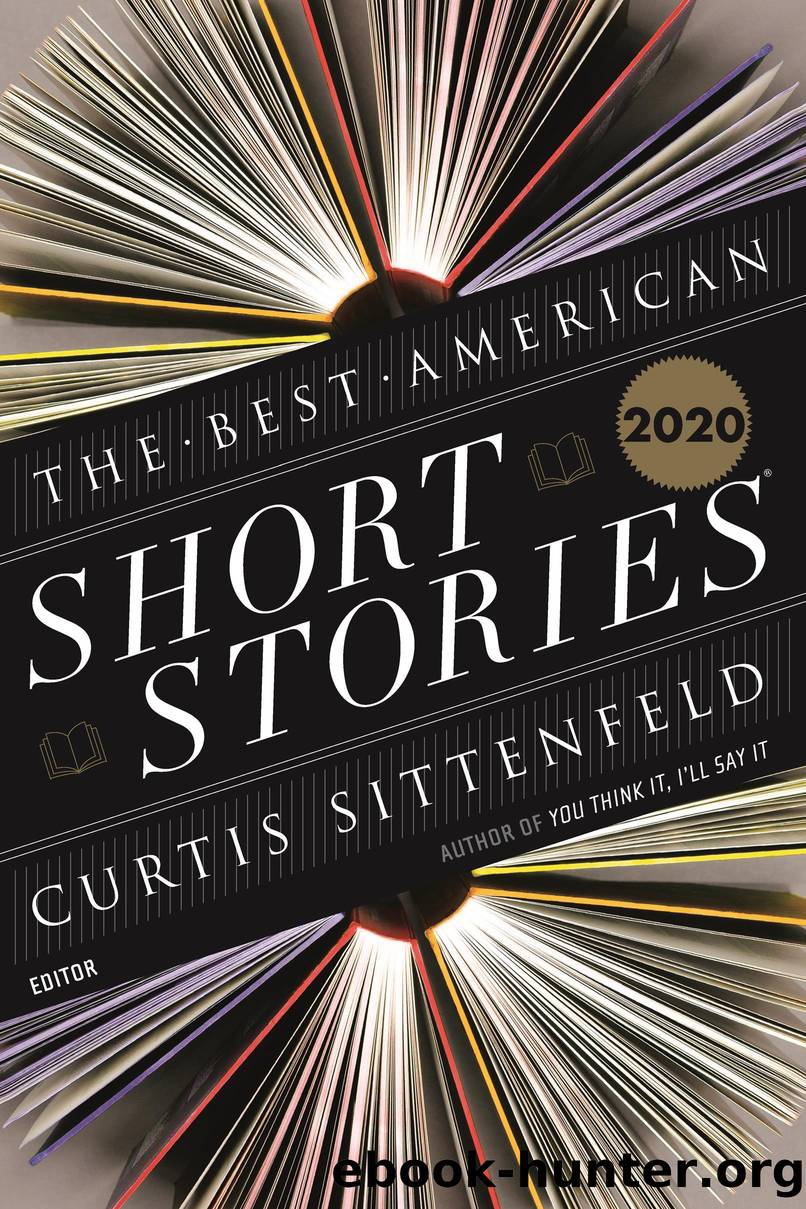 Author:Curtis Sittenfeld
Language: eng
Format: epub
ISBN: 9781328484109
Publisher: HMH Books
Published: 2020-11-03T00:00:00+00:00



* * *
I was making a new album. I was making it for me but also for Tony, to show him it was still possible, in these times, to maintain a sense of self.
My last album had come out a year earlier. I had been on tour in Europe promoting it when the election came and went. At the time I had justified the scheduling: Tony would want to celebrate with his team anyway, I would just get in the way. Perhaps I had been grateful for an excuse. On the campaign Tony had been lit with a blind passion I'd never been able to summon for tangible things. I'd understood it—​how else could you will yourself to work that much?—​I'd even lauded it, I'd wanted his candidate to win too. Still, the pettiest part of me couldn't help resenting his work like a mistress resents a wife. I imagined the election-night victory party as the climax of a fever dream, after which Tony would step out, cleansed, and be returned to me.
Of course nothing turned out how I'd imagined.
My own show had to go on.
I remember calling Tony over Google Voice backstage between shows, at coffee shops, in the bathroom of the hotel room I shared with Amy the percussionist—​wherever I had Wi-Fi. I remember doing mental math whenever I looked at a clock—​what time was it in America, was Tony awake? The answer, I learned, was yes. Tony was always awake. Often he was drunk. He picked up the phone but did not have much to say. I pressed my ear against the screen and listened to him breathe.
I remember Amy turning her phone to me: "Isn't this your boyfriend?" We were on a train from Brussels to Amsterdam. I saw Tony's weeping face, beside another weeping face I knew: Jen's. I zoomed out. Jen's arms were wrapped around Tony's waist; Tony's arm hugged her shoulder. The photograph was in a listicle published by a major American daily showing the losing candidate's supporters on election night, watching the results come in. I remembered that Jen had flown in to join Tony at the victory arena, in order to be "a witness to history." The photo-list showed the diversity of the supporters: women in headscarves, disabled people, gay couples. Tony and Jen killed two birds in one stone: Asian America, and an ostensibly mixed-race couple. Jen was half Chinese but she looked exotic white—​Italian, or Greek.
That night I'd called Tony. "How are you?" I'd asked as usual, and then: "I was thinking maybe I should just come back. Should I come back? I hate this tour." There was a long silence. Finally Tony said, "Why?" In his voice a mutter of cosmic emptiness.
I have one memory of sobbing under bright white lights, some terrible noise cracking into speakers turned too high. This might have been a dream.
For a long time after, I was estranged from music. What feelings normally mediated themselves in soundscapes, a well I could plumb for composition, hit me with their full blunt force.
Download


Copyright Disclaimer:
This site does not store any files on its server. We only index and link to content provided by other sites. Please contact the content providers to delete copyright contents if any and email us, we'll remove relevant links or contents immediately.