Six Billion Shoppers by Porter Erisman
Author:Porter Erisman , Date: October 26, 2017 ,Views: 1830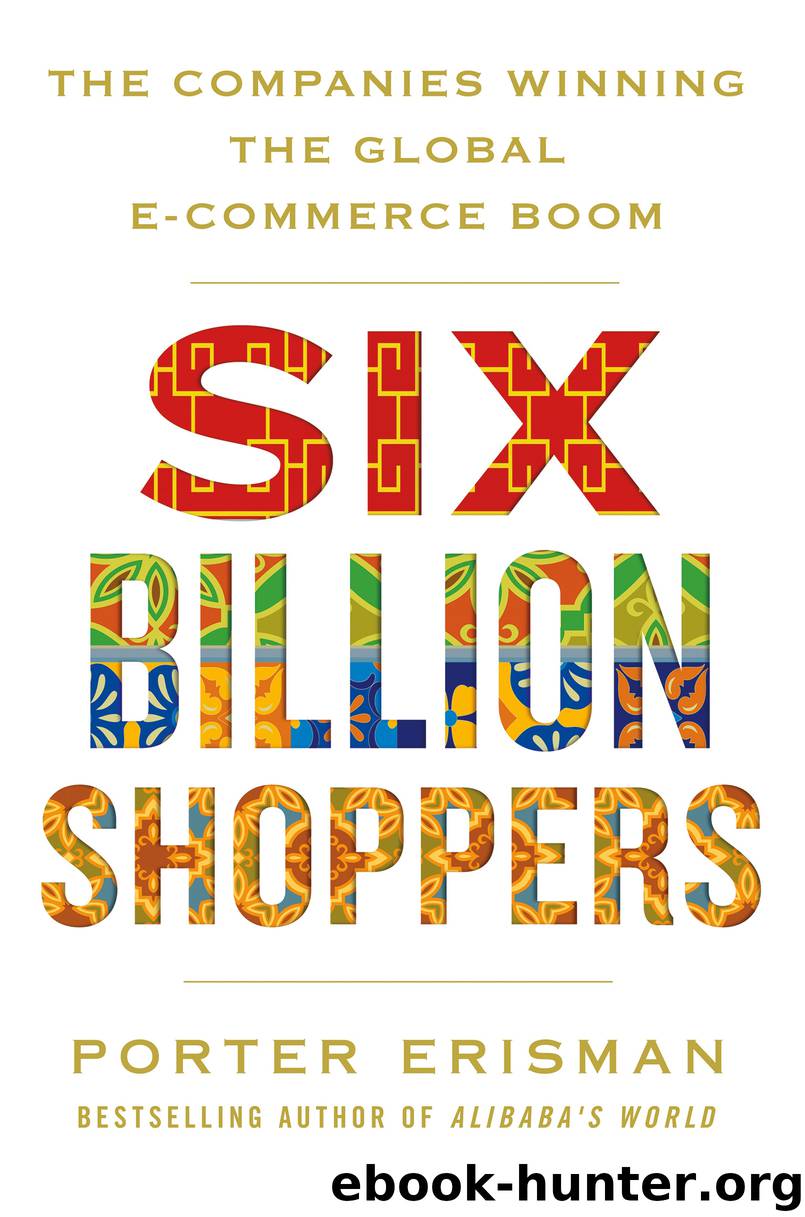 Author:Porter Erisman
Language: eng
Format: epub
Publisher: St. Martin's Press



AMAZON
Among US e-commerce companies, eBay was by far the most aggressive about expanding internationally in the early years of the Internet. Amazon was a relative latecomer to emerging markets. Instead of expanding in these riskier areas, it focused on building operations and expanding in the United States and other developed economies such as the United Kingdom, Germany, and the rest of Europe. But that strategy came with a cost: by leaving the assault on China to eBay, Amazon lost a massive opportunity, albeit to Alibaba and not its American competitor. It's hard to be the world's most valuable e-commerce company without being a key player in the world's largest e-commerce market. So it's clear that Amazon does not want to compound its mistake with an error in India.
Thanks to the legal restrictions on foreign direct investment in multibrand retail, Amazon was slow to enter the Indian market too. But when CEO Jeff Bezos did make the move in 2013, he entered the market at full tilt.
Bezos had groomed Amit Agarwal, a Stanford grad from Mumbai who had been working at Amazon since 1999, to build a localized site. When Amit first presented his business plan for India, Bezos said it was not enough. "He challenged us to think like cowboys, not like computer scientists," Agarwal said. "We need to move very fast."20
Moving fast is possible only if you have the power to make decisions locally. Back in 2006 Bezos described why US Internet companies struggled in China: "The Chinese management team in the China market is busy trying to keep their American bosses happy, instead of trying to keep their Chinese customers happy. And that's a mistake we will not make."21
His diagnosis may have been correct, but during the next few years Amazon seemed to be falling into exactly that trap. The company never managed to capture more than 1 percent of the total market in China. But Amazon insiders laid the blame on simple arithmetic: the company just didn't invest enough money to win the battle. In India Amazon's leaders have vowed not to make that mistake again.
Since Amazon entered the Indian market in 2013, the battle between Flipkart and Amazon has become intense and the subject of news stories. In July 2014 Flipkart announced it had raised $1 billion in fresh funding to invest in the market.22 One day later Amazon counterpunched by announcing that it would commit $2 billion to the Indian market.23 And in the next two years the numbers kept going up and up—with Amazon's commitment reaching a planned $5 billion at last count.24
But if there's one thing Western Internet companies have proved, it's that money can't buy markets. Winning the market also requires the right business model. And in the case of India, Amazon had to adjust its US model so it could comply with India's regulations, which were even more restrictive than China's.
For several years Amazon had operated in a kind of limbo, selling products through a joint venture called Cloudtail India, although
Download


Copyright Disclaimer:
This site does not store any files on its server. We only index and link to content provided by other sites. Please contact the content providers to delete copyright contents if any and email us, we'll remove relevant links or contents immediately.