Short Course in Rum by Hoffman Lynn
Author:Hoffman, Lynn , Date: March 24, 2020 ,Views: 259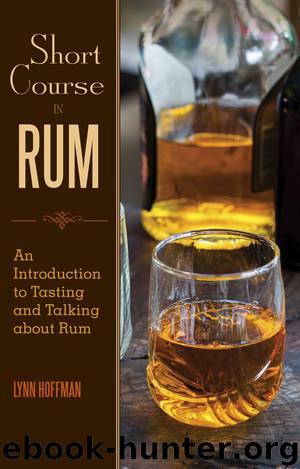 Author:Hoffman, Lynn
Language: eng
Format: epub
Publisher: Skyhorse Publishing
Published: 2014-12-31T16:00:00+00:00



A Greek slave assists a drunk diner in vomiting. Brygos Painter, 500–470 BC. Photo by Stefano Bolognini.
In the Egyptian world, Osiris is the god of agriculture who taught people how to brew. There is also a profound connection between the importance of beer and its inebriating effect in the story of the goddess Hathor. In a tale that parallels the story of the Flood, the god Ra punishes rebellious mankind by creating a bloodthirsty goddess, Hathor. Alarmed at the extent of her destruction and taking pity on mankind, he orders beer to be brewed and mixed with red ochre and uses it to flood the place where Hathor is to continue her killing. The murderous goddess sees the lake of blood:
Then she laughed with joy, and her laughter was like the roar of a lioness hungry for the kill. Thinking that it was indeed blood, she stooped and drank. Again and yet again she drank, laughing with delight; and the strength of the beer mounted to her brain, so that she could no longer slay.
At last she came reeling back to where Ra was waiting; that day she had not killed even a single man.
Then Ra said: "You come in peace, sweet one." And her name was changed to Hathor, and her nature was changed also to the sweetness of love and the strength of desire. And henceforth Hathor laid low men and women only with the great power of love. But forever after her priestesses drank in her honor of the beer of Heliopolis colored with the red ochre of Elephantine when they celebrated her festival each New Year.
Download


Copyright Disclaimer:
This site does not store any files on its server. We only index and link to content provided by other sites. Please contact the content providers to delete copyright contents if any and email us, we'll remove relevant links or contents immediately.