Madame Tussaud by Kate Berridge
Author:Kate Berridge , Date: August 6, 2020 ,Views: 173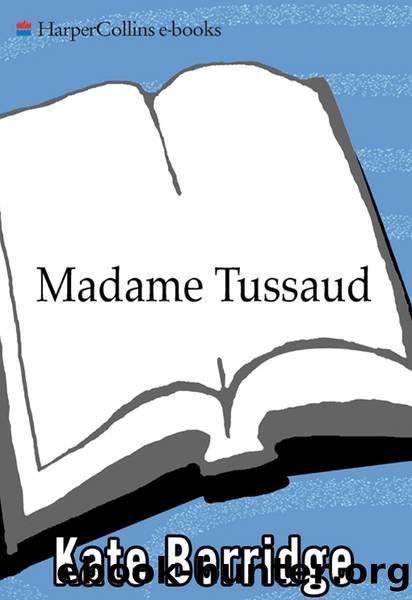 Author:Kate Berridge
Language: eng
Format: epub
Publisher: HarperCollins
Published: 2006-08-14T16:00:00+00:00



10
Vide et Crede! The Lyceum Theatre, London
ONE OF PHILIPSTAL'S programmes of entertainment in London was entitled 'A Magical Deception'. But unfortunately it was not just on stage that he deceived. Given that there seems to have been not a trace of the ingénue about Marie, and that guile rather than gullibility was her nature, it is surprising that she failed to detect the all-too-real flaws in Philipstal's business proposal. But an ailing exhibition in Paris and a lacklustre relationship with François must have made her susceptible to what had appeared to be a persuasive option to improve her lot both personally and professionally.
She knew that in London she could capitalize on the intense interest there was in France. This was not confined to the horrors of the Revolution. Three successive attempts at invasion by the forces of Revolutionary France–in 1793, 1797 and 1798–had instilled a hyper-vigilance in the British people about their vulnerability to the ambition of Napoleon. Since his appointment as First Consul, respect for his military brio had turned into fear of him as a ruthless tyrant, which fuelled fascination. As she carefully packed crates of moulds–some thirty figures and busts–Marie must have felt confident that the two figures of Napoleon and Joséphine would serve her well in the months ahead.
Bonaparte's fame was legendary yet his physical appearance was only a subject of speculation for all but a tiny minority of Englishmen. Joséphine, as the woman who had turned the head of the most powerful man in the world, was similarly of great interest. As a high-maintenance, style-setting adulteress, she had usurped the late Queen as the focus of gossip, and the public of both sexes were hungry to know more of her. Marie's confidence in the earning potential of such crowd-pulling material that she was bringing to London tempered what must have been the painful emotions of leaving her two-year-old son, her elderly mother, her aunt and the ancillary assistants involved with the exhibition.
Although the Treaty of Amiens, ratified in March 1802, had officially ended hostilities between England and France, many regarded it as a comma in the conflict rather than a full stop. The statesman Lord Cornwallis voiced a commonly held cynicism when he referred to the peace as 'experimental', and celebration was tinged with caution. The continuing sensitivity of Anglo-French relations was evident on the streets of London when a misunderstanding over the celebratory illuminations outside the French ambassador's residence nearly caused a riot. The crowd reacted violently when they misread the coloured lights as spelling out 'Conquered' rather than 'Concord'. This slur on John Bull almost made the war resume again, until a diplomatic solution was reached. The poet Robert Southey watched the fracas from the top of a garden wall nearby. He describes how a large number of soldiers in the crowd were incensed by the perceived insult and 'insisted upon it that they were not conquered and no Frenchman should say so; and so the word "Amity" which can hardly be regarded as English was substituted'.
Download


Copyright Disclaimer:
This site does not store any files on its server. We only index and link to content provided by other sites. Please contact the content providers to delete copyright contents if any and email us, we'll remove relevant links or contents immediately.