Goodbye Madame Butterfly
Author:Sumie Kawakami , Date: June 14, 2017 ,Views: 1727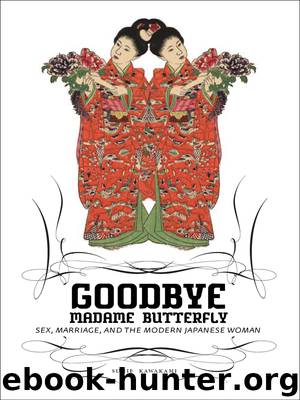 Author:Sumie Kawakami
Language: eng
Format: epub
Publisher: Chin Music Press Inc.



FIVE YEARS have passed since she first met Yuichi. Fumiko still likes Yuichi as much as she did when they first began dating. But between work, raising a daughter and housework, Fumiko has little time to give him. She has spent so much time battling her insecurities about their future and money that Fumiko no longer knows what to think about her relationship with him.
When Fumiko came home from work today, the door to Yuna's bedroom was shut. She glanced over at the dining table and found a printout that read: Notice for Parents' Meeting. Fumiko checked the little box next to the phrase "will not attend" and stamped her name on it. Ever since taking on full-time work, Fumiko has rarely attended PTA meetings at Yuna's school. PTA programs are often held on weekday afternoons. Working mothers have to take days off to attend. Lately, Fumiko knows little about who Yuna's teachers are and what sort of academic and social life her daughter leads. She feels lonely, disconnected from her daughter in ever-increasing degrees. Having said that, high school-age children tend to distance themselves from their parents. Fumiko worries that spending so little time with her daughter will have some sort of negative repercussions. She can't help but wonder how all this will affect Yuna in her adulthood. Sometimes she has trouble sleeping at night as she ponders that question. Deep down inside, Fumiko is racked with guilt that she hasn't been a good mother to Yuna.
And yet, Fumiko is resolved to keep her chin up and move forward. Just a few years ago, all she could do was sort postcards at the post office. Now she has an apartment, albeit a small one, and is running her own life. Sometimes she feels like she should give herself a pat on the back. Yuna might consider that a selfish act, but Fumiko has no regrets, regardless of what anybody says — at least that's what she tells herself.
Fumiko washes the rice and sets the timer on the rice cooker for six AM so she can make Yuna's lunch tomorrow. She opens the refrigerator to check the contents and decides to make Yuna's favorite: ginger-flavored minced chicken on rice. She glances at the clock. It's already past midnight.
Download


Copyright Disclaimer:
This site does not store any files on its server. We only index and link to content provided by other sites. Please contact the content providers to delete copyright contents if any and email us, we'll remove relevant links or contents immediately.