Compass Rose by Anna Burke
Author:Anna Burke [Anna Burke] , Date: October 23, 2018 ,Views: 1409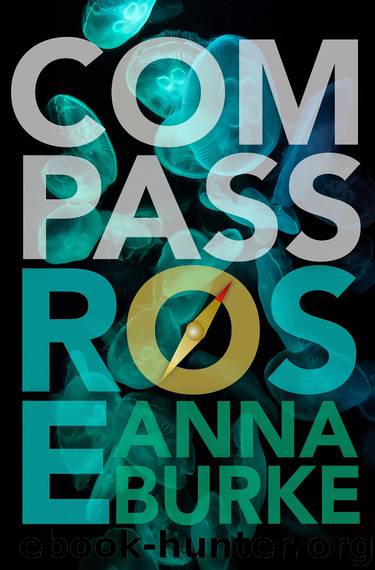 Author:Anna Burke [Anna Burke]
Language: eng
Format: epub
ISBN: 9781612941202
Publisher: Bywater Books
Published: 2018-06-11T16:00:00+00:00



• • •
"We have to stop," Miranda said, rolling off me. I blinked at the stars overhead, feeling dizzy. The sky had lost the last bit of light, and the waves lapping against the ship's hull were swiftly losing the tranquility of twilight. Sea Cat had strayed slightly from her course, thanks to the nets that were once again flung out behind us, and my mind hazily set about running the corrections.
My lips felt bruised and swollen. It was past time to start searching for Man o' War, and far past time to sub. Any number of things could have killed us while we lingered topside, from hydrogen sulfide to methane bursts and giant squid.
I lay still, pinioned between the desire to lie like this forever and the dread of what would happen next. Something had to happen. We couldn't stay here, and returning to the ship carried consequences I wasn't ready to think about. If my hair looked anything like Miranda's, it wasn't something I would be able to hide, either.
Miranda Stillwater. Gemini's most infamous captain, and a name the Archipelago had done its best to wipe from the maps. How in Neptune's seven seas had she survived, and what the hell was I doing in her arms?
Miranda straightened her clothes and grimaced as her hands explored her hair. My body ached with unreleased longing as I watched her fingers quickly establish order. My own curls required more vigorous attention, and I knew my efforts fell short.
"Captain," I said, rising unsteadily to my feet.
Miranda's face looked different in the darkness, but I could feel the distance opening up between us.
"'Captain' again already?" she said, a smile playing with her swollen lips.
I looked away. "What happens now?"
Miranda placed her scarred hand under my chin and tilted my head up. She kissed me gently, pulling out any last vestiges of resistance.
"Nothing happens. We sail. You navigate. Right now, we eat. Later, we find my ship."
"But what about this?" I ran my hand down her side, feeling the curve of her hip. There would be consequences on a fleet ship for fraternizing with your commanding officer.
"I only have one real rule on my ship, navigator," she said, turning toward the hatch. "I don't care who my crew fucks, as long as it doesn't distract them from their duties."
Well, I thought as I watched her leave, with an attitude like that, you'll be lucky if you get fucked anytime soon, Captain.
Download


Copyright Disclaimer:
This site does not store any files on its server. We only index and link to content provided by other sites. Please contact the content providers to delete copyright contents if any and email us, we'll remove relevant links or contents immediately.