Columbine by Dave Cullen
Author:Dave Cullen , Date: March 25, 2014 ,Views: 1361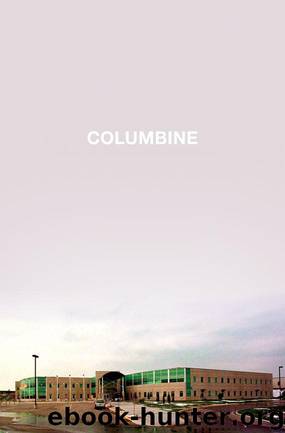 Author:Dave Cullen
Format: mobi, epub
Tags: United States - 20th Century (1945 to 2000), Social Science, School shootings - Colorado - Littleton, West, Violence in Society, Educational Policy & Reform - School Safety, Murder - General, School Safety & Violence, Murder, True Crime, School Health And Safety, Littleton, Colo., Violence (Sociological Aspects), State & Local, United States, United States - State & Local - West, Educational Policy & Reform, History, Colorado, 1999, Modern, General, Columbine High School Massacre, History - U.S., School shootings, Education, Colo.), Columbine High School (Littleton
ISBN: 9780446546935
Publisher: Twelve
Published: 2009-04-06T04:00:00+00:00



____
As the conspiracy theory crumbled, far from the eyes of the public, a new motive emerged. The jock-feud theory was accepted as the underlying driver, but that had supposedly gone on for a year. What made the killers snap? Nine days after the murders, the media found yet another trigger. The Marines. The New York Times and the Washington Post broke the story on April 29. The rest of the media piled on quickly.
They learned that Eric had been talking to a Marine recruiter during the last few weeks of his life. They also discovered he'd been taking the prescription antidepressant Luvox--something that would typically disqualify him (because it implied depression). A Defense Department spokesman verified that the recruiter had learned about the medication and rejected Eric. The media was off to the races, again.
Luvox added an extra wrinkle, as it functioned as an anger suppressant. The Times cited unnamed friends of Eric's as saying that "they believe that he may have tried to stop taking the drug, perhaps because of his rejection by the Marines, five days before he and his best friend, Dylan Klebold, stormed onto the Columbine campus with guns and bombs."
The story added a bit of evidence that seemed to confirm it: "the coroner's office said no drugs or alcohol had been found in Mr. Harris's body in an autopsy, but it would not specify whether the body had been screened for Luvox." It was finally coming together: the Marines rejected Eric, he quit the Luvox to fuel his rage, he grabbed a gun and started killing. It all fit.
Fuselier read the stories. He shuddered. All the conclusions were reasonable--and wrong. Eric's body had not initially been screened for Luvox. Later it had: he'd remained on a full dose, right up to his death. And investigators had talked to the Marine recruiter the morning after the murders. He had determined Eric was ineligible. But Eric had never known.
By this time, Fuselier had already read Eric's journal and seen the Basement Tapes. He knew what the media did not. There had been no trigger.
Download


Copyright Disclaimer:
This site does not store any files on its server. We only index and link to content provided by other sites. Please contact the content providers to delete copyright contents if any and email us, we'll remove relevant links or contents immediately.