Thriving at 50+ by Wendy Marx
Author:Wendy Marx [Marx, Wendy] , Date: July 5, 2020 ,Views: 199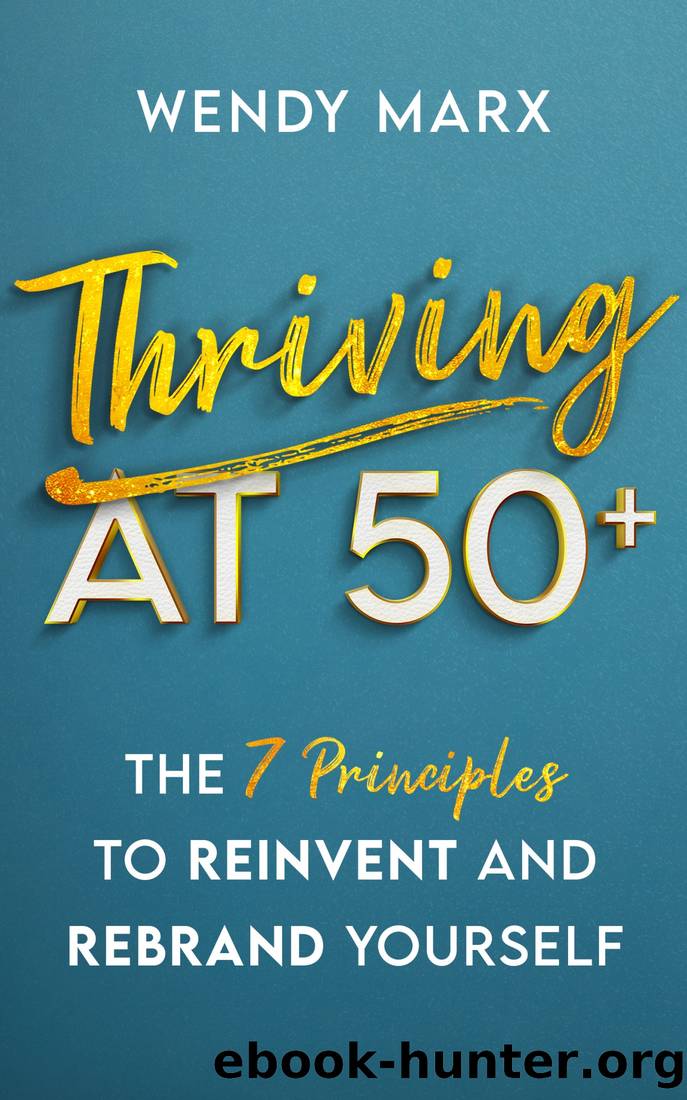 Author:Wendy Marx [Marx, Wendy]
Language: eng
Format: epub
ISBN: 9781641376075
Publisher: New Degree Press
Published: 2020-04-10T17:06:10+00:00



Stories for Renewal
For Nicolas Babin, who we met in the preface, two stories helped him rise from the depths of despair. One was a motto he had heard while working in Japan: Fall seven times, get up eight.
"When everything's fine, you don't think about anything else. Then suddenly you have this grain of salt that goes into your life and stops everything," said Babin. "And so you have two options. One is to give up, the other to get up again. Always get up one more time than you've fallen."
Babin's other story showed that failure isn't fatal. He had to digitize chemical factories in China where he had never worked before and even though he knew nothing about chemicals. "I thought then, 'You will learn, and the worst case is that you fail.' And that spirit helped me a lot during this time."
Rita's story smacked up against people's expectations. At age seventy-one, people assumed she was living the retired good life. "Sometimes it's easy to go with the flow and say, 'Oh, yeah, it's great. I'm volunteering. I'm taking a class,'" she said. "It's not like I'm thirty years old, and if you said you're not working, the response would be 'Oh, how are you looking for another job? I'll help you.' If you're in your seventies, people don't think you need or want to work."
As Rita's story has evolved, she has become more lighthearted. It's difficult to say which came first — her new story or her attitude.
"I feel like people are sick of hearing my stories and my struggles. So sometimes my story has changed to make it sound better than it is, because I want to project a more positive image," she said, and then paused. "But it has changed. I am more used to being home, to working part-time. And I'm volunteering. It's a better story. It's not so focused on having lost the job or being let go from the job. It's past that. It's more like, 'What am I doing now?' and less about what I did in the past or what happened."
Download


Copyright Disclaimer:
This site does not store any files on its server. We only index and link to content provided by other sites. Please contact the content providers to delete copyright contents if any and email us, we'll remove relevant links or contents immediately.