Three (Detective Alec Ramsay Series Book 7) by Conrad Jones
Author:Conrad Jones , Date: February 15, 2016 ,Views: 200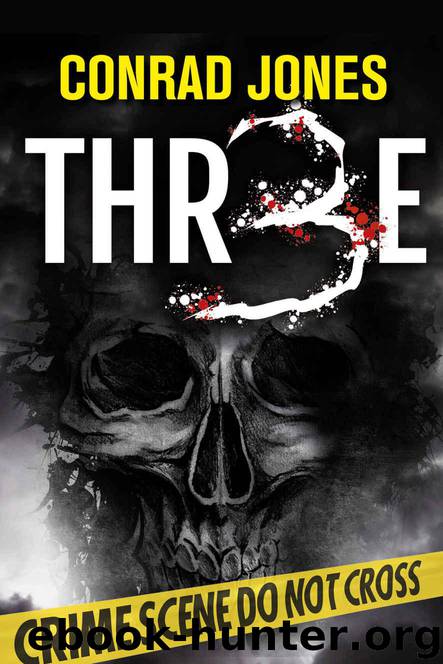 Author:Conrad Jones
Language: eng
Format: mobi, epub
Publisher: The Thriller Factory
Published: 2015-11-20T18:30:00+00:00



CHAPTER 27
Antonia Barrat groaned internally as they drove through the gates of Canning Place. It was a daunting thought that once they had her inside that soulless building she couldn't leave until they said so. The smell of male sweat inside the BMW had become more intense with every mile; her escorts were burning adrenalin, their minds in a heightened state of readiness. She could literally smell their angst in the air. As they neared the rear entrance the convoy slowed to a halt and she could feel the tension dissipate as the gates closed behind them. The officers charged with keeping her safe seemed to relax immediately. When the doors opened and the sea air blew in from the river, she took in several deep breaths. She was helped from the vehicle and guided towards the lift that would take them into the dark heart of the headquarters. Detective Maxwell had spoken to her several times on the way but she hadn't heard a word that he had said. His lips were moving but the sound wasn't being processed by her brain. She felt the lift moving upwards, registered the doors opening and she instinctively stepped out into a wide office space. The sound of telephones ringing struck her first, then the buzz of a hundred conversations happening simultaneously. The noise seemed to be weirdly amplified by her mind. Toni knew that it was fear, shock and stress that had warped reality. She followed Maxwell through the organised chaos, his eyes full of both concern and contempt. He didn't like her, none of them did. She could sense it as they looked at her. It didn't matter. She didn't care. All she wanted was to see Kayla. She needed to hold her, smell her hair and feel the warmth that spread between them when they embraced. Kayla always whispered, 'I love you, Toni and I'll never leave you'. She needed to hear that. Nothing else mattered now. Her mind took her away from the frightening reality of the situation that she was in.
Toni had drifted through her teens in a daze. Her aunt tried hard to make life as normal as she could but normal didn't happen. They moved three times before she was sixteen; each time involved moving schools and losing a set of friends. It was difficult to slot into school when her peers had been associated with each other from primary school onwards. Emotional bonds, strong friendships and dislikes were already well established. Being the strange face in the playground wasn't easy. Curiosity drove some to befriend her, asking where she was from and why she had left her old school, most looked upon her as an intruder. She was the weird girl with no parents. Her teachers were always supportive and sympathetic to her plight but moving so frequently severed any bonds that she made.
She never wanted for anything. Her aunt made sure that she always had nice clothes to wear, new shoes, designer coats in the winter; money wasn't an issue.
Download


Copyright Disclaimer:
This site does not store any files on its server. We only index and link to content provided by other sites. Please contact the content providers to delete copyright contents if any and email us, we'll remove relevant links or contents immediately.