The Forbidden Cabrera Brother by Cathy Williams
Author:Cathy Williams , Date: April 7, 2021 ,Views: 134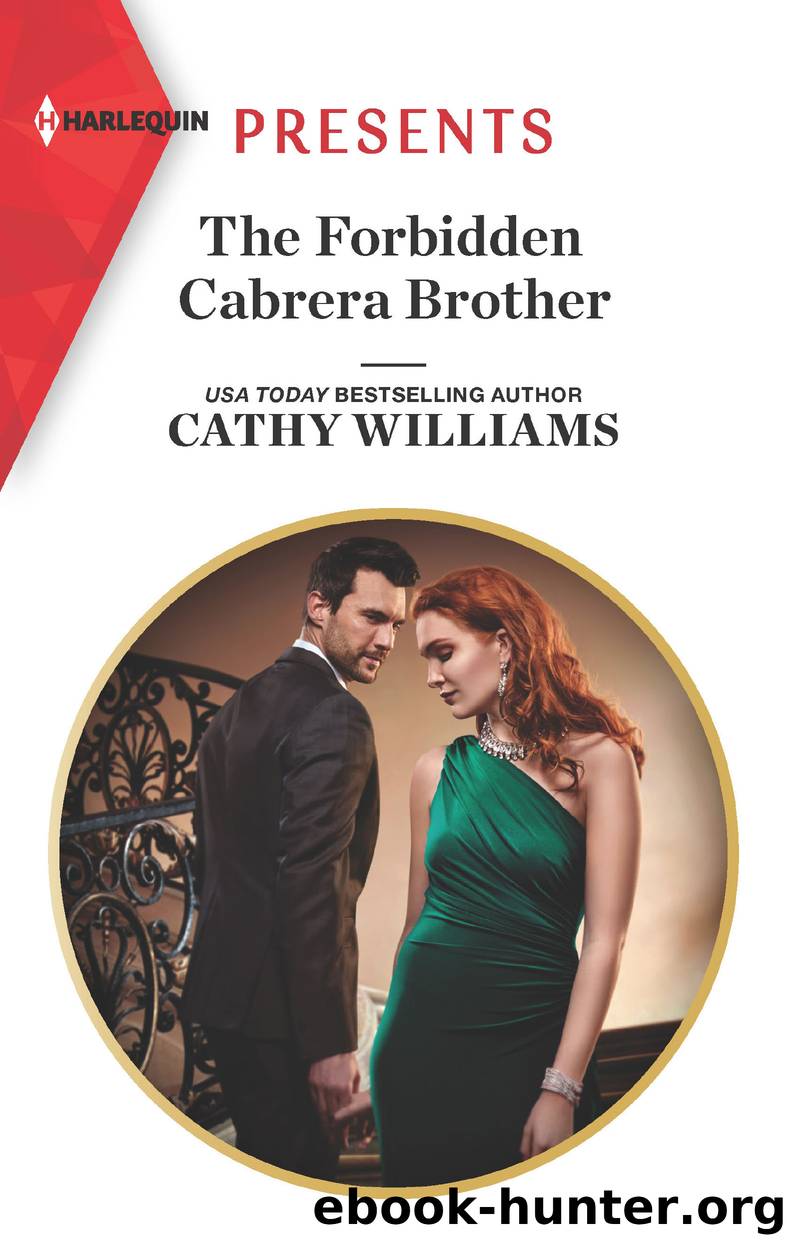 Author:Cathy Williams
Language: eng
Format: epub
Publisher: Harlequin
Published: 2020-06-09T15:26:06+00:00



CHAPTER SIX
DANTE DIDN'T KNOW who repelled him more. Himself, for his lack of control that had propelled him into crossing lines that should never have been crossed, or her, for crossing those lines with him when she was engaged to his brother.
He didn't glance back as he strode away from the pool back towards the house.
All those questions that had been buzzing in his head ever since he had found out who she was now raged inside him, an angry swarm searching for answers.
Work.
He would bury himself in his work because that always did the trick. He hadn't made it to the house before he realised that no amount of work was going to do the trick this time. He didn't know what Caitlin was doing. He didn't want to know. His mouth still burned from where her cool lips had opened beneath his and so, much to his rage, did his body.
He'd never responded to any woman the way he'd responded to her.
Was it because she was off limits? Maybe there was some deeply buried need to take what belonged to his brother. Was that it? Dante didn't think so. He had never wanted anything Alejandro had possessed. In fact he had no idea what women his brother had dated in the past, but he was quite sure he would never have dreamt of lusting after any of them. It just wasn't in his nature. He'd never lusted after any man's woman in his life before. Hadn't come close. He was a red-blooded male with a healthy libido and he enjoyed the pleasure of sex but, even in that faraway place where mistakes had been made, he couldn't recall having experienced this fury of attraction that wiped out everything in its path.
What the hell was going on here?
He dressed fast, shrugging out of his swimming trunks, replacing them with jeans and the first tee shirt that came to hand, and then back out he went, to his car, which was parked at an angle in the courtyard.
Where the hell was she? He hated himself for even wondering.
He arrived at the hospital with no idea where he was going with this, but he had a driving need to confront his brother, which was ridiculous given the fact that Alejandro was dead to the world.
Dante had kissed her. She'd kissed him right back. No coercion on his part! She'd melted in his arms and he had enjoyed every second of it. He just had to think about the piercing sweetness of her mouth, the way her soft, small, luscious body had curved towards him, and he could feel the stirring of an erection. Her clear green eyes, as they had fastened on him with smouldering hunger, had woken a sleeping monster in him he hadn't known existed.
Dante was rarely confounded by anything or anyone, but he was confounded now.
The hospital was quiet as he made his way to his brother's ward. They knew him at the desk so, when he nodded
Download


Copyright Disclaimer:
This site does not store any files on its server. We only index and link to content provided by other sites. Please contact the content providers to delete copyright contents if any and email us, we'll remove relevant links or contents immediately.