Strike the Blood, Vol. 21: The Twelve Blood Servants by Gakuto Mikumo & Manyako
Author:Gakuto Mikumo & Manyako [MIKUMO, GAKUTO & MANYAKO] , Date: August 15, 2022 ,Views: 9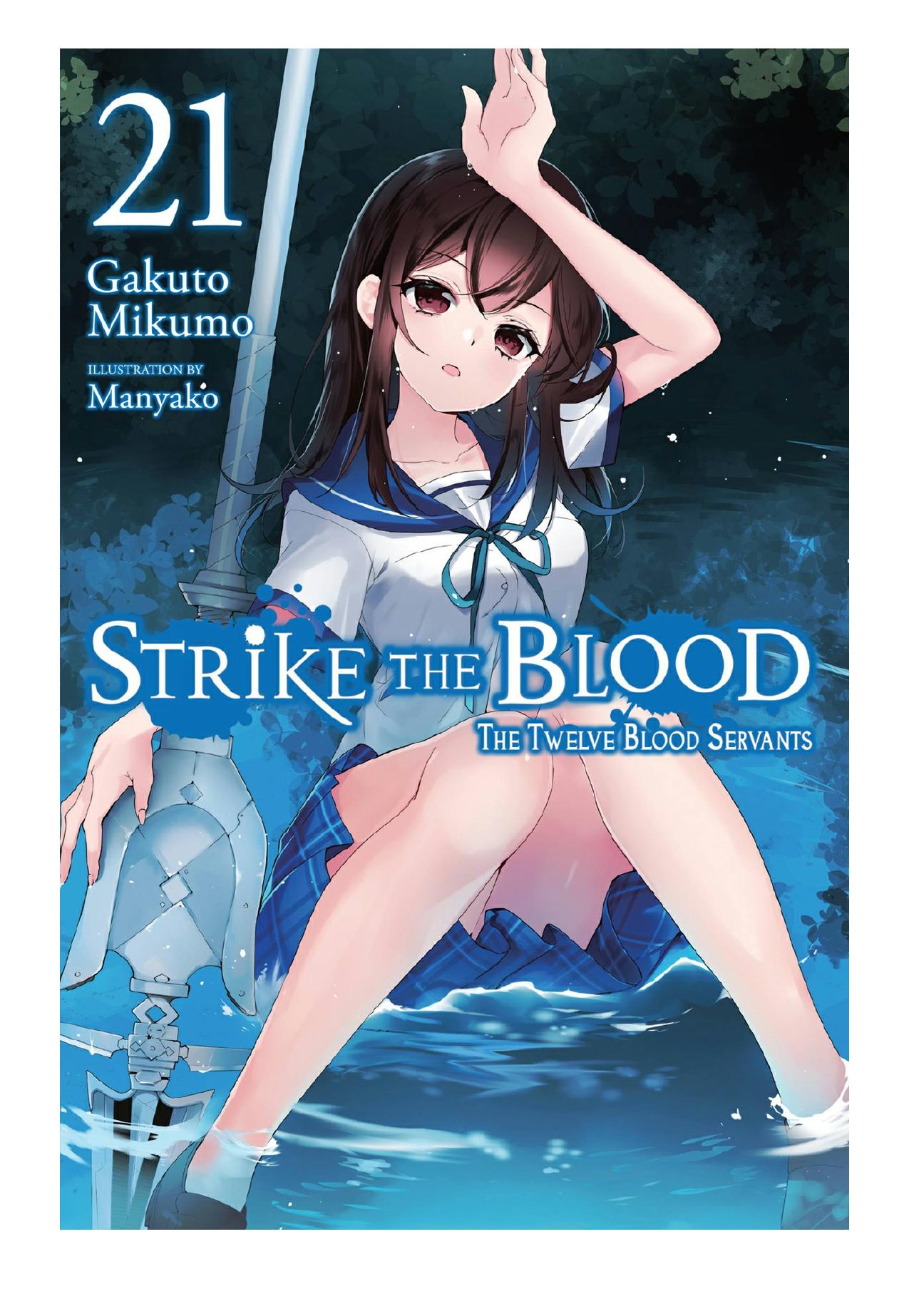 Author:Gakuto Mikumo & Manyako [MIKUMO, GAKUTO & MANYAKO]
Language: eng
Format: epub
Publisher: Yen On
Published: 2022-07-20T00:00:00+00:00



"Hmph… Goodness."
Shio sourly exhaled as she tucked her concealed weapons back into the sleeve of her uniform.
"Weren't you a little easy on them, Kirasaka? I don't think two or three good slices to their carotid arteries would even count as a crime."
"If you are going to say that, then it's you who was going easy, Shio Hikawa. Don't you realize I wouldn't have had to get involved if you'd just blown them away with a ritual spell artillery attack?"
Sayaka puffed up her cheeks while putting her long sword back into the instrument she used as a scabbard.
The next moment, they heard someone snap their fingers. Both yelped as shock waves struck their foreheads out of the blue.
"What do you two think you're doing against ordinary citizens?"
The owner of that frosty, exasperated voice was a small-statured girl wearing an elaborate dress. Appearing out of thin air, Natsuki Minamiya coldly chewed out Sayaka and Shio. She must have seen them brandish their weapons to chase off that pair of flirts.
"Owww…!"
"Guuuuh…!"
Thanks to their grueling combat training, Shamanic War Dancers of the Lion King Agency were accustomed to pain, but it seemed that Natsuki had cranked up the pain levels on her invisible shock waves to more effectively hurt them. It had worked, too: Sayaka and Shio were paralyzed and had tears in their eyes.
"Shio? Kirasaka, too? What are you doing?"
With a questioning expression, Yuiri, carrying back the drinks she'd ordered, looked at Sayaka and Shio curled up.
"Um…nothing at all."
"Just driving off interlopers."
Shio and Sayaka tried to explain this in quivering voices.
Yuiri was too pure to realize she was popular. Even as Shio clutched her forehead and moaned, she vowed with renewed determination to protect Yuiri from men looking at her with indecent eyes.
"Haaah…"
Yuiri stared at the pair with a vaguely concerned expression.
Download


Copyright Disclaimer:
This site does not store any files on its server. We only index and link to content provided by other sites. Please contact the content providers to delete copyright contents if any and email us, we'll remove relevant links or contents immediately.