Kentucky Bourbon & Tennessee Whiskey by Stephanie Stewart-Howard
Author:Stephanie Stewart-Howard , Date: July 10, 2020 ,Views: 231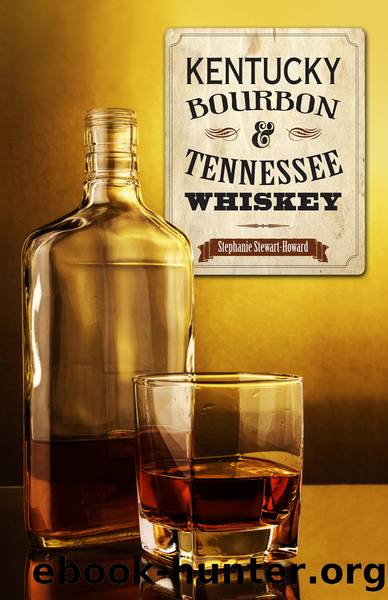 Author:Stephanie Stewart-Howard
Language: eng
Format: epub, azw3
ISBN: 9781493018345
Publisher: Globe Pequot Press



Willett has a long history, so how does that affect the choices you make as the folks who've truly revived the brand, I ask. The long family history is deep, and obviously drives Chavanne, her brother, and the rest of the crew to make good things happen.
"At the end of the day, long family history withstanding or not, we are passionate about what we do—to the point of downright stubbornness really—and will always do our best to preserve our family's name and reputation in all that we do. Between my father's side of the family, which is Norwegian, and my mother's side of the family, which is Irish, our passion is furious. I hope that they are able to taste this."
How is the sudden rebirth of the American craft whiskey industry affecting your choices about the distillery and growth?
"We have always made decisions for the benefit of our distillery and family business, and what makes sense for us," she says. "I honestly don't believe we're like any other operation, and as such, we've never made decisions or choices by comparing our operation to others or considering what others are doing. We don't conduct market research. We make decisions as a family collaboration. In short, I suppose that we don't see this business as a competition but as a way of life. Our production is based on what we are operationally set up to do, and we do the best we can with the very limited size of our production capabilities and small staff. There are growing pains to be sure—an industry-wide shortage of aging inventory and all sorts of challenges—but we love it."
I ask Britt what she wants visitors to know about the distillery and its tour, before they find their way to the property. She makes it clear she hasn't spent a lot of time at other distilleries, but she knows what she expects from her own, joking that she has a little bias when it comes to Willett. But her family pride and her strong commitment to the business are evident in everything she says.
"I can tell you that we offer a very exclusive and authentic experience, and our property is simply charming," Chavanne tells me. "All of our tour guides are extremely passionate and enthusiastic, and most importantly, they are friendly, highly knowledgeable, and take pride in representing our family. We provide tourists with a full hands-on experience, intimate and personal, from tasting the mash out of the fermenting tanks to filling barrels and hammering the bungs into those barrels. Even though all distilleries are only allowed to pour two one-ounce samples, we do provide tourists the opportunity to choose what they want to sample." As an aside, she adds, "We have approximately fifteen or more selections to choose from, including our Single Barrel Cask Strength bottlings that are rare and up to twenty-five years old."
If you're coming for the tour, she reminds guests that "Our tours are on the hour, and we will conduct the tour even if only one person arrives.
Download


Copyright Disclaimer:
This site does not store any files on its server. We only index and link to content provided by other sites. Please contact the content providers to delete copyright contents if any and email us, we'll remove relevant links or contents immediately.