FDR's Folly: How Roosevelt and His New Deal Prolonged the Great Depression by Jim Powell
Author:Jim Powell , Date: August 1, 2020 ,Views: 386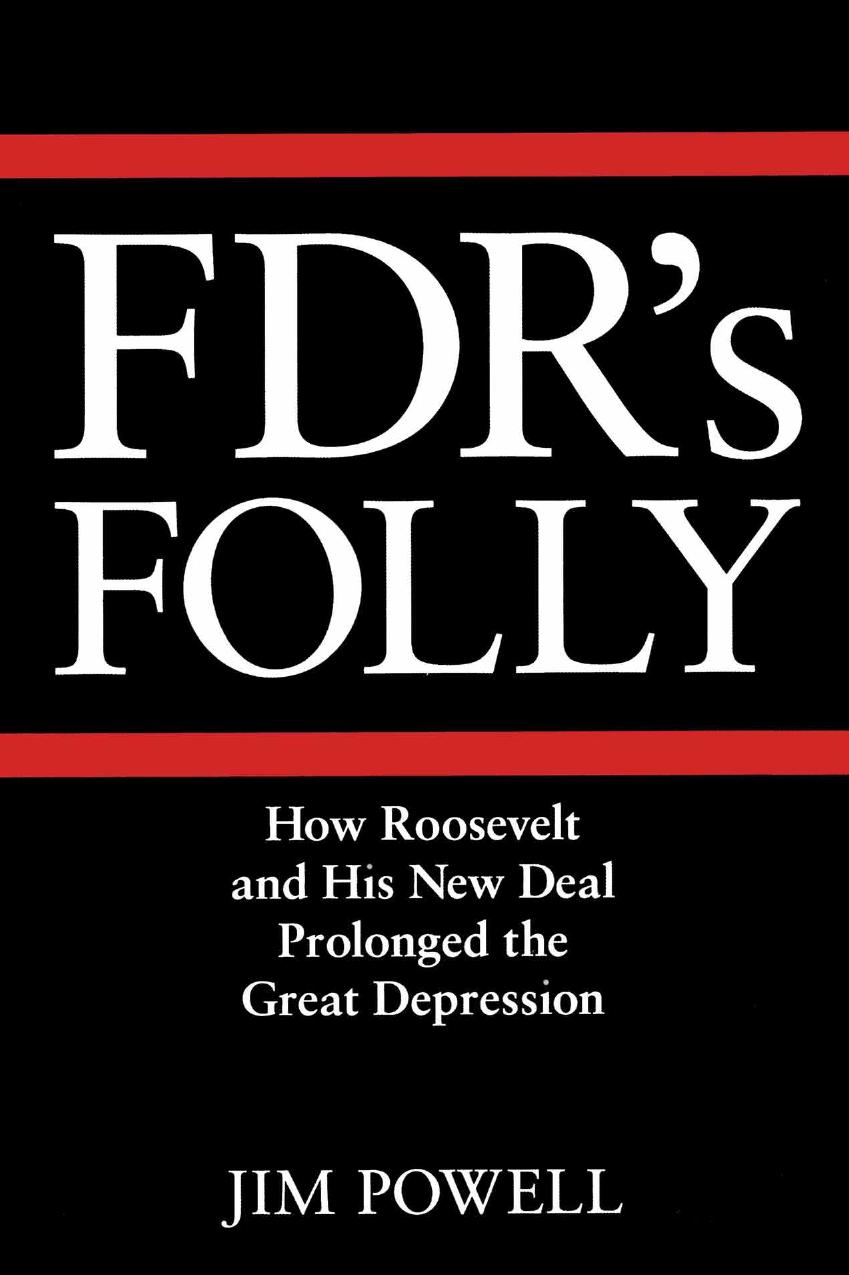 Author:Jim Powell
Language: eng
Format: mobi
Tags: Presidents & Heads of State, 20th Century, Fiction, United States, Biography & Autobiography, History, Business & Economics, Economic History
ISBN: 9780307420718
Publisher: Crown
Published: 2004-09-28T00:00:00+00:00



THE "FOUR HORSEMEN OF REACTION" gained support on the Court as FDR increasingly asserted arbitrary power via executive orders, rather than going through the legislative process. The Congressional Research Service reported, "During his first 15 months in office, President Roosevelt signed 674 executive orders. . . . Many of these administrative regulations were needed to implement statutory policy. In its first year, the National Recovery Administration (NRA) approved hundreds of codes and released 2,998 administrative orders that approved or modified the codes. Almost 6,000 NRA press releases, some of them having a legislative effect, were issued during this period. So many orders were issued that departmental officials were often unaware of their own regulations. At one point the government discovered that it had brought an indictment and taken an appeal to the Supreme Court without realizing that the portion of the regulation on which the proceeding was based had been eliminated by an executive order."18
FDR's continued assaults on economic liberty began to alarm Chief Justice Hughes, and he wrote the majority opinion in Panama Refining Co. v Ryan, 293 U.S. 388 (1935). State and federal regulations restricted the quantities of petroleum that could be produced, and on July 11, 1933, FDR issued Executive Order 6199, which banned the interstate shipment of any excess production. Three days after this executive order, FDR issued Executive Order 6204, which authorized the secretary of the interior to carry out 6199. Anyone convicted of violating these orders could be hit with a $1,000 fine and/or a six-month prison sentence.19 These and subsequent executive orders were related to the National Industrial Recovery Act, which had become law on June 16.
The regulations harmed many people. Panama Refining Company, which had oil and gas leases in Texas, filed a lawsuit claiming that the regulations amounted to an unconstitutional delegation of power from Congress to the executive. Amazon Petroleum filed a similar lawsuit.20
Justice Hughes agreed that the delegation of power violated the Constitution. He observed that the executive orders didn't offer any findings to justify the delegation of power. He didn't see any reason to assume that a president would always use this power to serve the public good. Accordingly, he concluded the power was unconstitutional.21
The challenge to the National Industrial Recovery Act came from the most unlikely source, a chicken producer. Joseph Schechter operated Schechter Poultry Company, and Martin, Alex, and Alan Schechter operated A.L.A. Schechter Company, both of which were slaughterhouses selling chickens to kosher markets in New York City. Schechter was convicted of violating the Code of Fair Competition for the Live Poultry Industry of the Metropolitan Area in and about the City of New York, in the District Court of the United States for the Eastern District of New York. On April 13, 1934, FDR had issued his executive order authorizing this code.
There were two key issues. First, Schechter conducted its business entirely within New York State. The company purchased chickens in New York State and sold them in New York State. Schechter wasn't involved with interstate commerce.
Download


Copyright Disclaimer:
This site does not store any files on its server. We only index and link to content provided by other sites. Please contact the content providers to delete copyright contents if any and email us, we'll remove relevant links or contents immediately.