Educational Leadership, Improvement and Change by Unknown
Author:Unknown , Date: July 26, 2020 ,Views: 281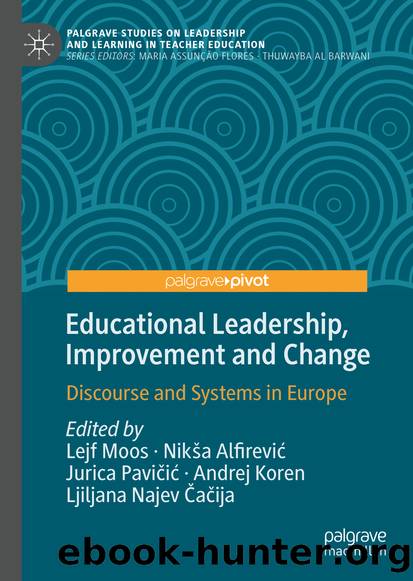 Author:Unknown
Language: eng
Format: epub
ISBN: 9783030470203
Publisher: Springer International Publishing



Comparing the Educational Performance of Selected European Countries
The goal of this section is to provide a comparative analysis of the educational performance of selected European countries. The data used in this analysis come from the three recent PISA rounds (conducted in 2012, 2015 and 2018). PISA data are combined with country specific data to gain more insight into the main similarities/differences in educational performance between countries over time. The strongest examples are then identified and a closer analysis of their progress in education is discussed.
In general, the PISA data are used to inform policy-makers and other education stakeholders of the efficiency, equity and the quality of education systems. Given that it is one of the most comprehensive studies of educational outcomes in the world, over the years performance in PISA has been used in different types of research, ranging from analysis of its effects on adult life outcomes, to equity in education, economic performance of countries and so on. For example, in terms of its effect on adult life outcomes and equity, a clear link was established: students who did well in PISA tests did better in the labour market or in further education (OECD, 2018). The study also found that students in Denmark who expected to work in a high-skilled job were about 40 percentage points more likely to be doing so as young adults than students who did not have such expectations (and about 10 percentage points in Switzerland). Data for this analysis are only available for four countries (Australia, Canada, Denmark and Switzerland) for students who took the test in 2000 and 2003 and were followed ten years later in their transition to early adulthood. In this case, PISA results were good predictors of success in higher education and in the job market later on. An important study linking PISA scores and other economic and education indicators found that an increase of 25 points in average PISA scores in the next 20 years would result in a combined gain for OECD countries to the amount of USD 115 trillion for the generation born in 2010 (OECD, 2010).
In the following sections, we examine the trends in the educational performance of European countries in order to establish common features and identify countries which have made rapid improvements in educational performance over recent years. PISA data are complemented with data on government expenditures on education, the number of students and teachers in secondary education, and teacher salaries. The data are for the EU-28 countries, with special focus on countries appearing in country reports and specific analyses in the earlier chapters, that is, Croatia, Slovenia, Denmark, Lithuania and Norway.
The PISA data for the EU-28 in 2012, 2015 and 2018 point to Estonia, Finland, Ireland, Poland, Sweden, the United Kingdom and Denmark as the best-performing countries, with a reading score above 500 points (the international average in reading for OECD countries is 487 points). Bulgaria, Cyprus, Romania and Malta are the worst-performing of the EU-28 countries, with a score under 450 points (in Fig.
Download


Copyright Disclaimer:
This site does not store any files on its server. We only index and link to content provided by other sites. Please contact the content providers to delete copyright contents if any and email us, we'll remove relevant links or contents immediately.