Zealot: The Life and Times of Jesus of Nazareth by Reza Aslan
Author:Reza Aslan [Aslan, Reza] , Date: March 25, 2014 ,Views: 585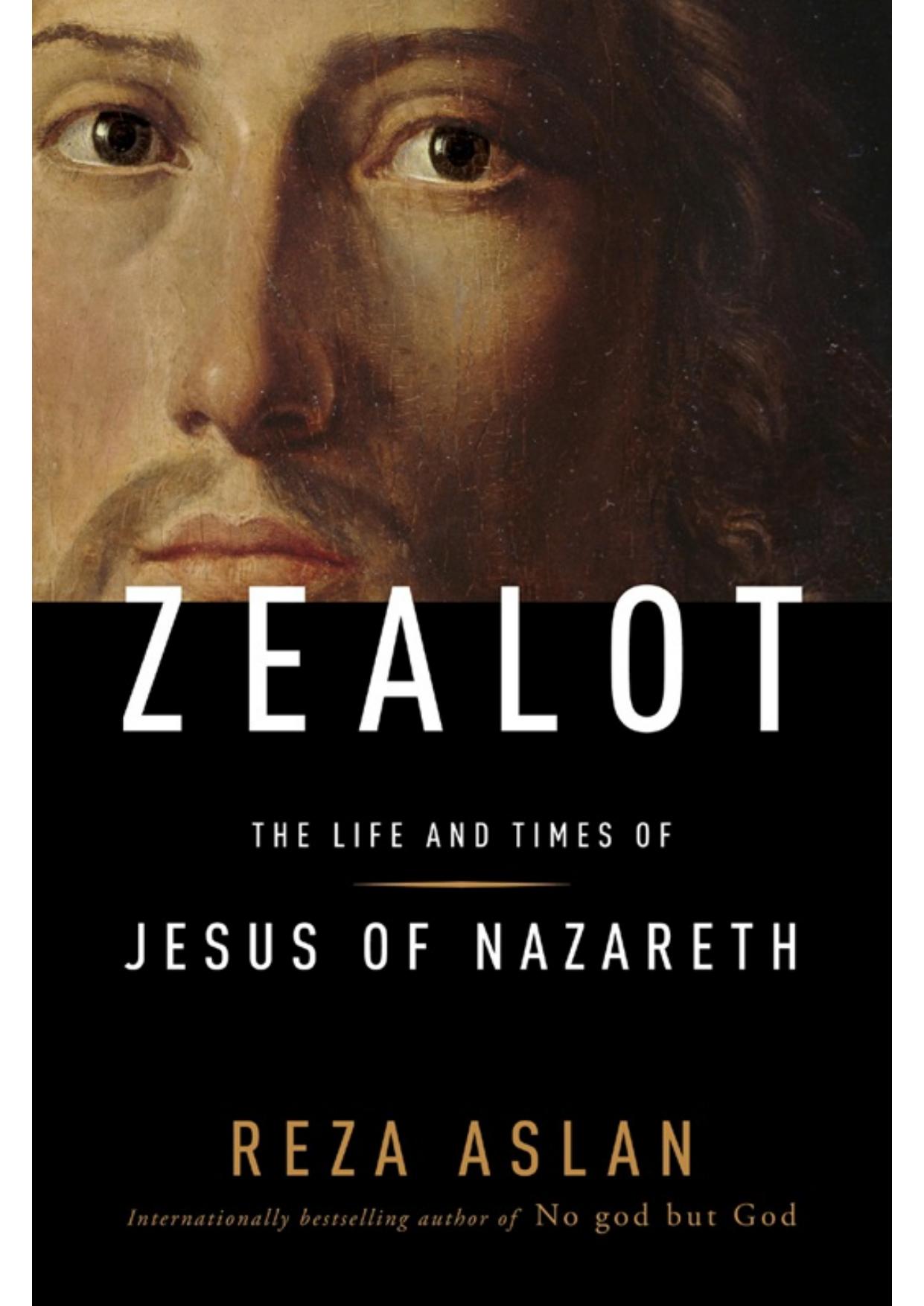 Author:Reza Aslan [Aslan, Reza]
Language: eng
Format: epub, mobi
ISBN: 978-0-679-60353-5
Publisher: Random House
Published: 2013-07-16T05:00:00+00:00



PART III
Blow a trumpet in Zion;
raise a shout on my holy mountain!
Let all the inhabitants of the land tremble,
for the day of the Lord is coming,
it is near;
a day of darkness and gloom,
a day of clouds and thick darkness.
JOEL 2:1–2
Prologue
God Made Flesh
Stephen—he who was stoned to death by an angry mob of Jews for blasphemy—was the first of Jesus's followers to be killed after the crucifixion, though he would not be the last. It is curious that the first man martyred for calling Jesus "Christ" did not himself know Jesus of Nazareth. Stephen was not a disciple, after all. He never met the Galilean peasant and day laborer who claimed the throne of the Kingdom of God. He did not walk with Jesus or talk to him. He was not part of the ecstatic crowd that welcomed Jesus into Jerusalem as its rightful ruler. He took no part in the disturbance at the Temple. He was not there when Jesus was arrested and charged with sedition. He did not watch Jesus die.
Stephen did not hear about Jesus of Nazareth until after his crucifixion. A Greek-speaking Jew who lived in one of the many Hellenistic provinces outside the Holy Land, Stephen had come to Jerusalem on pilgrimage, along with thousands of other Diaspora Jews just like him. He was probably presenting his sacrifice to the Temple priests when he spied a band of mostly Galilean farmers and fishermen wandering about the Court of Gentiles, preaching about a simple Nazarean whom they called messiah.
By itself, such a spectacle would not have been unusual in Jerusalem, certainly not during the festivals and feast days, when Jews from all over the Roman Empire flocked to the sacred city to make their Temple offerings. Jerusalem was the center of spiritual activity for the Jews, the cultic heart of the Jewish nation. Every sectarian, every fanatic, every zealot, messiah, and self-proclaimed prophet, eventually made his way to Jerusalem to missionize or admonish, to offer God's mercy or warn of God's wrath. The festivals in particular were an ideal time for these schismatics to reach as wide and international an audience as possible.
So when Stephen saw the gaggle of hirsute men and ragged women huddled beneath a portico in the Temple's outer court—simple provincials who had sold their possessions and given the proceeds to the poor; who held all things in common and owned nothing themselves save their tunics and sandals—he probably did not pay much attention at first. He may have pricked up his ears at the suggestion that these particular schismatics followed a messiah who had already been killed (crucified, no less!). He may have been astonished to learn that, despite the unalterable fact that Jesus's death by definition disqualified him as liberator of Israel, his followers still called him messiah. But even that would not have been completely unheard of in Jerusalem. Were not John the Baptist's followers still preaching about their late master, still baptizing Jews in his name?
What truly would have caught
Download


Copyright Disclaimer:
This site does not store any files on its server. We only index and link to content provided by other sites. Please contact the content providers to delete copyright contents if any and email us, we'll remove relevant links or contents immediately.