The Plantagenets by Dan Jones
Author:Dan Jones , Date: March 25, 2014 ,Views: 1377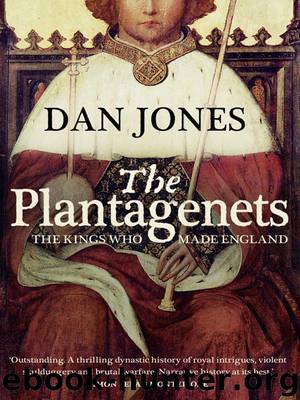 Author:Dan Jones
Language: eng
Format: mobi, epub
Publisher: HarperCollins Publishers
Published: 2012-05-08T23:00:00+00:00



War on All Fronts
The sea routes across the English Channel and along the Atlantic coast of France were major trading arteries during the thirteenth century, as merchants from the wealthy countries of Europe ferried goods between far-flung territories, risking rough conditions and the peril of the open seas to make profits in port towns and markets from Flanders to the Iberian peninsula and beyond. Mercantile activity was constant, and traders of all nationalities rubbed regularly alongside one another. During the early 1290s, however, a fierce trade war broke out between various shipping merchants of England, Normandy, Flanders, Gascony and Castile. It resulted in running battles and pirate raiding from the Cinque Ports to Lisbon. The seaways and estuaries turned dangerously violent as banners of war were raised and private naval battles spilled the blood of all nations into the sea.
The causes of the shipping war are now obscure. Trouble began between English and Norman sailors with a scuffle in Normandy in 1292. It escalated during the following year, until on 15 May 1293 a series of skirmishes were fought between private armies flying English and Norman banners. At this point, the seriousness of the disorder demanded government intervention. Edward, who had little desire to be drawn into a national conflict by the activity of pirate traders, made every effort to appease. An English embassy was sent to France with the aim of arranging peace with Philip IV, who had acceded to the French throne aged seventeen when his father Philip III died after contracting dysentery during an invasion of Aragon in 1285.
Download


Copyright Disclaimer:
This site does not store any files on its server. We only index and link to content provided by other sites. Please contact the content providers to delete copyright contents if any and email us, we'll remove relevant links or contents immediately.