The Perks of Being a Wallflower by Stephen Chbosky
Author:Stephen Chbosky [Chbosky, Stephen] , Date: March 25, 2014 ,Views: 3276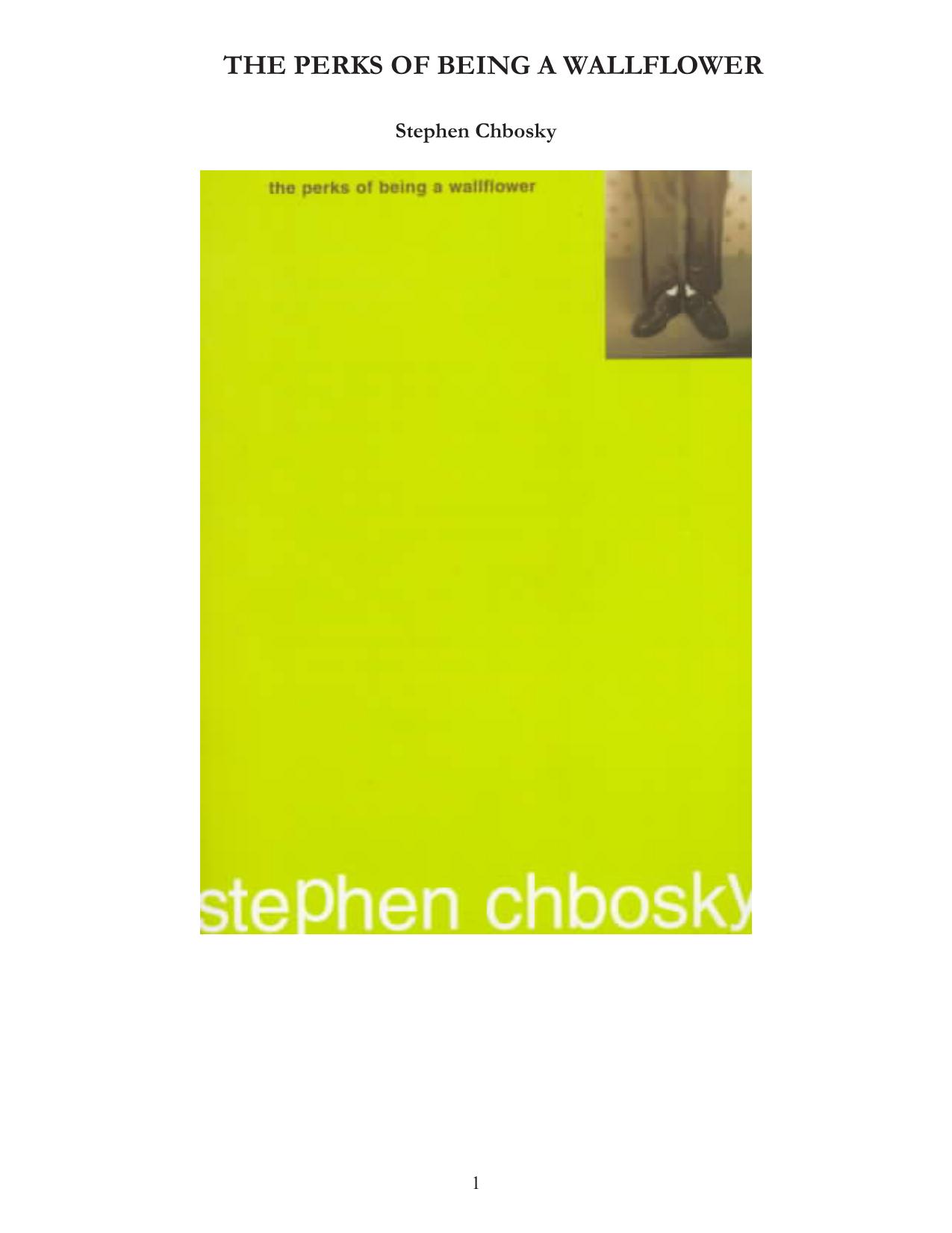 Author:Stephen Chbosky [Chbosky, Stephen]
Language: eng
Format: epub, mobi, azw3
Tags: Social Issues, Emotions & Feelings, Epistolary fiction, High school students, Juvenile Fiction, Bildungsromans, Diary novels, Coming of age, Homosexuality, Epistolary novels, Friendship, School & Education, Death & Dying, Adolescence
ISBN: 9780613237529
Publisher: Tandem Library
Published: 1999-02-14T16:00:00+00:00



It really was a great issue. I think I'll even think so when I'm older. Craig included some of his color photographs. Sam included some "underground" news on some bands. Mary Elizabeth wrote an article about the Democratic candidates. Bob included a reprint of a pro-hemp pamphlet. And Patrick made this fake coupon advertising a free "blow job" for anyone who buys a Smiley Cookie at the Big Boy.
Some restrictions apply!
There was even a nude photograph (from the back) of Patrick if you can believe it. Sam had Craig take the picture. Mary Elizabeth told everyone to keep it a secret that the photograph was Patrick, which everybody did, except Patrick.
All night, he kept yelling, "Flaunt it, baby! Flaunt it!" which is his favorite line from his favorite movie, The Producers.
Mary Elizabeth told me she thought that Patrick asked her to put the photograph in the issue so Brad could have a photograph of him without it being suspicious, but he wouldn't say for sure. Brad bought a copy without even looking at it, so maybe she was right.
When I went to The Rocky Horror Picture Show that night, Mary Elizabeth was really mad because Craig didn't show up. Nobody knew why. Not even Sam. The problem was nobody was there to play Rocky, the muscular robot (I'm not quite sure what he is). After looking around at everybody, Mary Elizabeth turned to me.
"Charlie, how many times have you seen the show?"
"Ten."
"Do you think you can play Rocky?"
"I'm not cut and hunky."
"It doesn't matter. Can you play him?"
"I guess."
"Do you guess or do you know?"
"I guess."
"Good enough."
The next thing I know, I was wearing nothing but slippers and a bathing suit, which somebody painted gold. I don't know how these things happen to me sometimes. I was very nervous, especially because in the show, Rocky has to touch Janet all over her body, and Sam was playing Janet. Patrick kept making jokes that I would get an "erection." I really hoped this wouldn't happen. Once, I got an erection in class and had to go to the blackboard. It was a terrible time. And when my mind took that experience and added a spotlight and the fact that I was only wearing a bathing suit, I panicked. I almost didn't do the show, but then Sam told me she really wanted me to play Rocky, and I guess that's all I really needed to hear.
I won't go into detail about the whole show, but I had the best time I ever had in my whole life. I'm not kidding. I got to pretend that I was singing, and I got to dance around, and I got to wear a "feather boa" in the grande finale, which I wouldn't have thought anything of because it's part of the show, but Patrick couldn't stop talking about it.
"Charlie in a feather boa! Charlie in a feather boa!" He just couldn't stop laughing.
But the best part was the scene with Janet where we had to touch each other.
Download


Copyright Disclaimer:
This site does not store any files on its server. We only index and link to content provided by other sites. Please contact the content providers to delete copyright contents if any and email us, we'll remove relevant links or contents immediately.